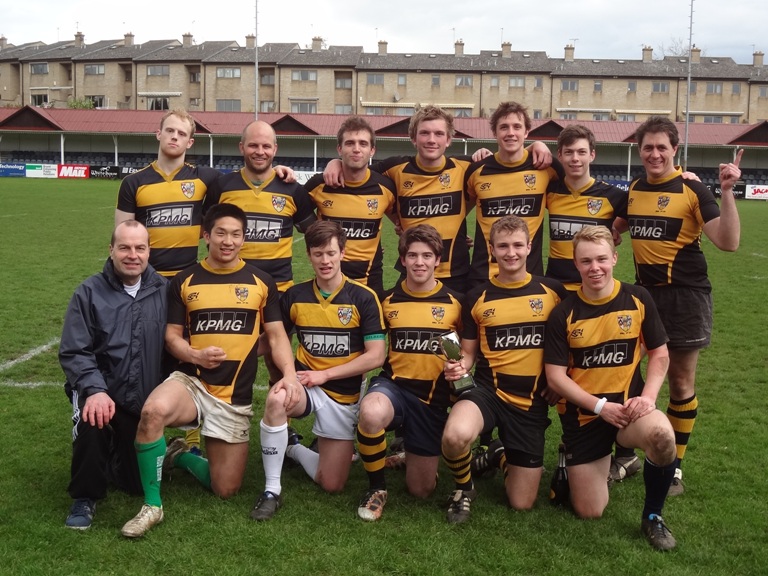 Brasenose College became Oxford University Rugby Sevens champions after winning a tournament held at the University sports grounds on the 5th of May.
The tournament, which took place in a single day, involved 24 college teams, with one team from each of eight pools progressing to the knock-out stages. After winning their pool, Brasenose saw off New College 26-5 in their quarter final, before facing St Hilda's College in the semi-final. St Hilda's had looked dangerous in the preliminary rounds, and Brasenose won through in a tight game 19-12. The final, against Pembroke College, proved to be a more one-sided affair, with Ben Claxton (2nd year Physics) scoring two tries, and Ed Bonnell (2nd year History) and Hee-Won Cho (3rd year Maths) scoring a try each. Brasenose eventually won 26-7.
The captain of the team, Jack Barber (2nd Year Biochemistry) commented: "Once again the team played with great skill and flair, resulting in an unbeatable outfit that went on to become Sevens champions. This is a title befitting the core of committed players that have turned up week in, week out, and one that I have been proud to lead"
The Brasenose College Sevens team find themselves champions for the second time in three years.
Read more about the academic and social opportunities at Brasenose.