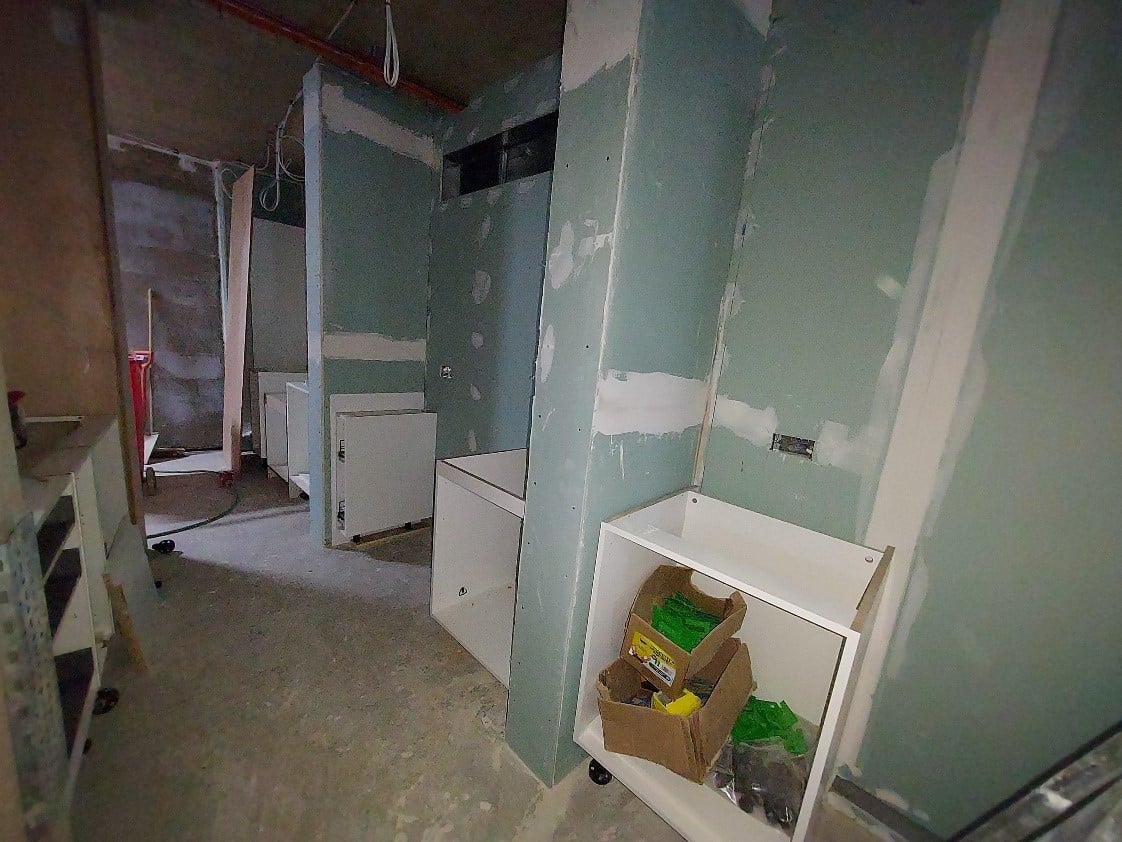 Last week the contractors were very thankful for the underfloor heating that is on to "cure" the floors before final finishes are laid.
Internally, works are continuing on all floors with both 1st fix and 2nd fix works progressing.
Generally, the internal works are a continuation of the previous week. Electrical wiring along the corridors, and terminations in the various electrical panels in the risers and plantroom.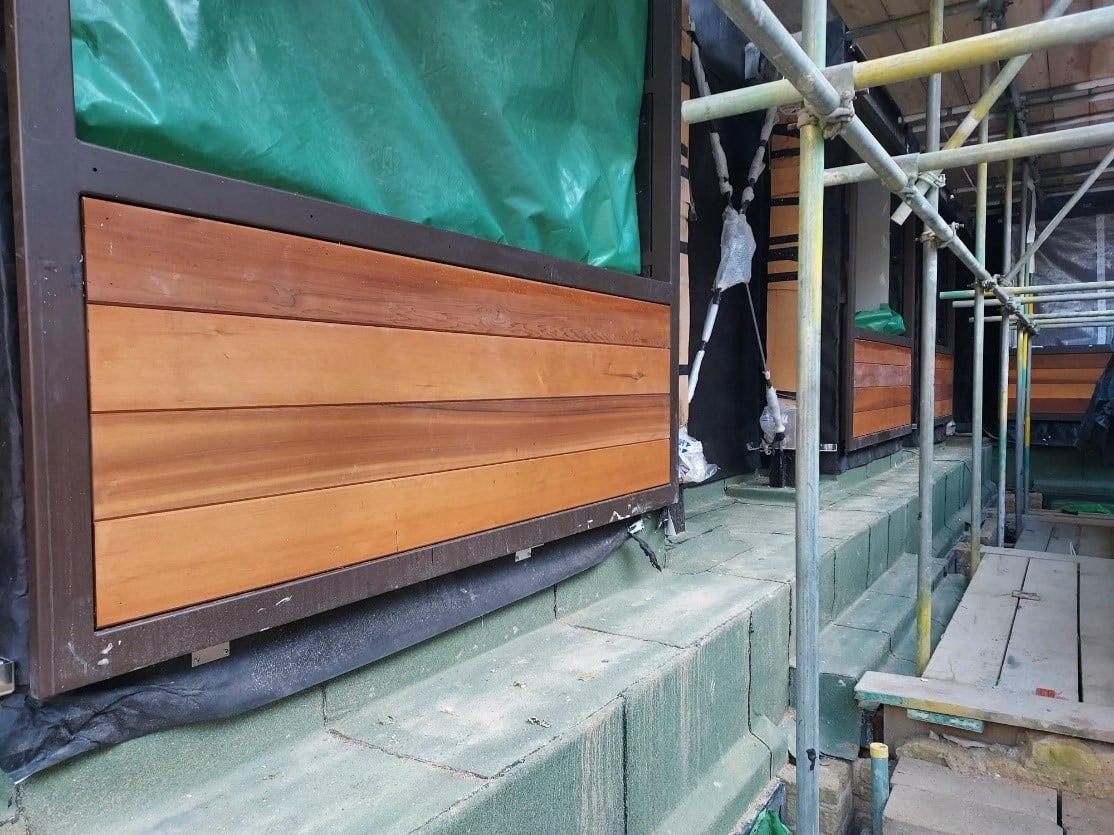 En-suite bathroom plumbing is continuing to progress well and final boxing in of pipework is also in progress. 2nd fix work to doors is progressing with all the en-suite and bedroom door frames installed and the oak frame installations commenced. Ceiling installation in the bedrooms is progressing and boarding of the framework will progress mid-week.
The battening and ceiling construction is continuing on the second floor and along the western external walkway, prior to installation of the oak battening.
Within lower ground, the limestone tiling on the bedroom walls has been grouted and the floor tiling to the bedroom corridor has been laid. The feature tiling to the bedroom floors will be progressed next week.
The main kitchen installation is in progress.
This week internal work continues and Spiral UK are due to deliver and install the west walkway spiral staircase.