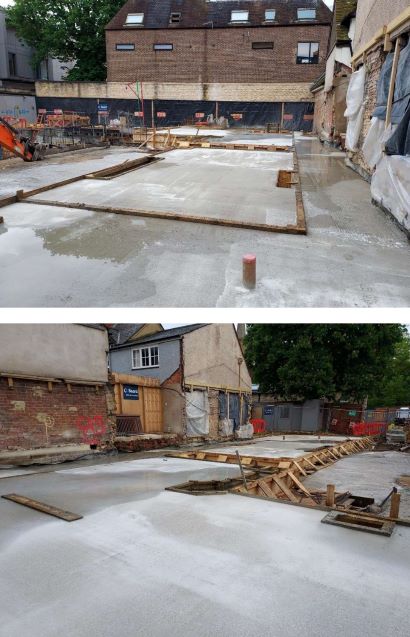 Another week focussed on the concrete works. Half the ground floor slab has been poured and further walls have been progressed both in the basement and from ground to 1st floor level.
Externally, the site has been cleared somewhat to allow the excavation of the remaining boreholes and commence the linking to the manifold chamber outside the new plantroom for the ground source heat pump.
Both internally and externally, the Cottage 7 temporary support and restraint works are being monitored daily to assess any movement or deterioration in the cottage. None has been witnessed so far.
Next week will see more pouring of walls along the east wing and preparation for pouring lift shaft walls from ground to 1st floor.