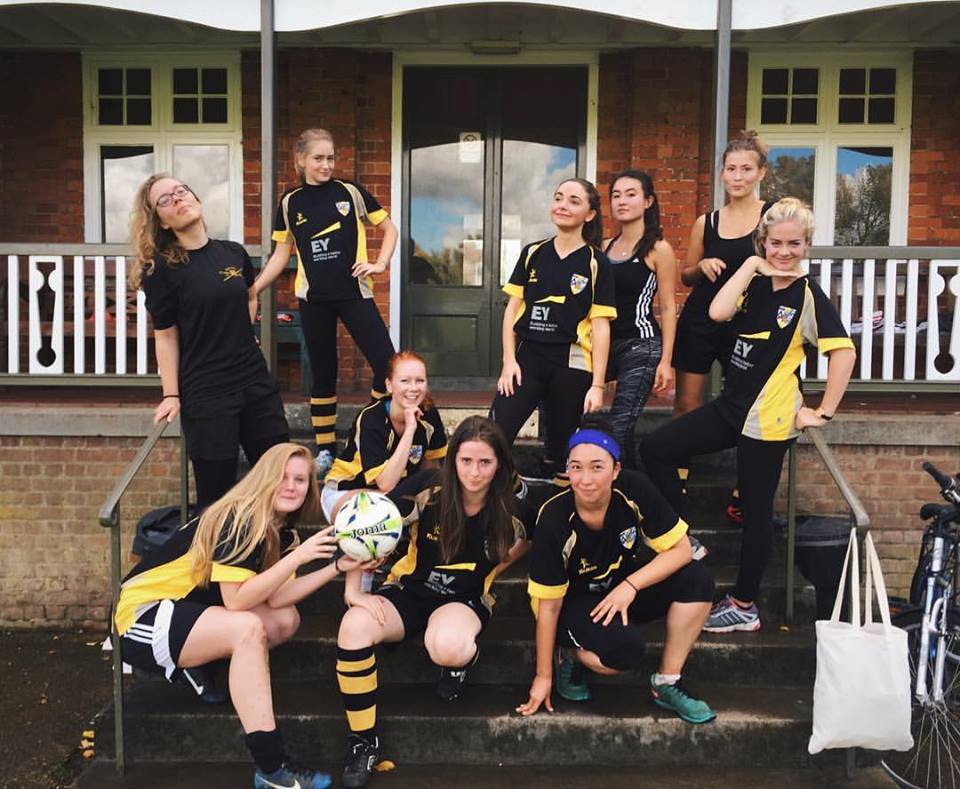 Brasenose is a sporty college (but only for those interested) which has a fantastic range of sports teams (football, netball, hockey, lacrosse, basketball, trampolining, badminton.....) at all levels for students to join at no cost.

The College has an excellent sports grounds near the river, just a 15 minute walk from college. The groundsman does an excellent job of looking after the pitches and is available if needed. These grounds can also serve to host college social events including the Brasenose's very own summer festival - Frewchella!

Brasenose has the world's oldest boat club which enters at least two women's and men's crews into multiple competitions throughout the year. It has both high quality coaching and an excellent social side.

Many Brasenose students play for university teams, assisted by generous funding from the College. Several of these students go on to achieve Bluesstatus each year in recognition for their sporting ability.

More information about sport in Brasenose is also available on the JCR website.