Welfare Welcome
We hope your time at Oxford will be one of the most enriching periods of your life. There may be times, though, when for one reason or other things can get on top of you or you find yourself in trouble. The Oxford term is short, and the best way to stop minor problems becoming serious is to tackle them early. Support put in place to help you by fellow students, the College and the University can often help you deal with things if they arise.
At Brasenose, we have a range of ways you can share problems and find advice, help and support. These range from College Parents, Peer Supporters and Welfare Reps to having a conversation with your Academic Tutor to our own on-site Welfare Fellows and Officers including the College Nurse, Lauren Doran, who deals with health issues (physical or mental) and who works closely with our College Doctors.
The most important thing is to talk to someone in the team as soon as a problem arises and they will support you or point you to other sources of assistance if needed.
**For Coronavirus information scroll to the bottom of this page**
Meet the Welfare Team
Here are the people in College to turn to for help and advice or if you find yourself in trouble of any kind. See also the further information and resources at the foot of this page as well as the pages entitled: Health and Information (clickable link) and Welfare Guides and Policies (clickable link).
The Dean - Mark Wilson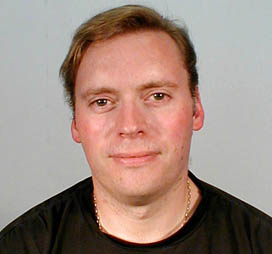 The Dean oversees and is in charge of all student welfare. He is also responsible for enforcing college rules relating to discipline and is able to offer advice and support, especially in matters relating to disturbance or disruption. He is the lead college harassment officer, safeguarding officer and can be approached about any form of inappropriate behaviour for an informal chat or to receive a formal complaint. He also heads the welfare team in college, oversees the junior deans, convenes the welfare committee and is contactable about any welfare issue.
He may be contacted by email [email protected] or by phone: 01865 277875. His office is in Main College, Stamford House 6.
College Nurse – Lauren Doran
Lauren, the College Nurse can help with a wide variety of personal medical issues (physical and mental health) and signposts to wider health and wellbeing resources in Oxford. She can make medical referrals to the GP, often getting you an appointment on the same day. She's available to discuss any problem, big or small. Lauren can be contacted by email: [email protected] or by phone: 01865 277883/ 07818 068641. Her surgery is in Main College at the bottom of SC XII
You will need to book online here for an appointment on MS Teams. All appointments will be online via MS Teams for the foreseeable future:
https://it.brasenose.org/bookings/
During weeks 0-9 her surgery hours are:
Mon 8.30-13.30
Tues 8.00-10.00
Wed 15.00-16.30
Th 15.00-16.30
Fri 8.00-10.00
https://www.bnc.ox.ac.uk/current-students/welfare-support/health-information
Chaplain - Julia Baldwin
Julia offers pastoral support and confidential listening for any issue troubling you, regardless of religious faith. She provides a safe space for you to offload or talk things through and can signpost to wider health and wellbeing resources in Oxford. She is a college harassment officer and, can be approached about any form of inappropriate behaviour. She can also signpost you to sources of spiritual support across all faiths in Oxford if desired. Julia is the designated peer support lead in college and works closely with all members of the welfare team in the Junior, Hulme and Senior Common Rooms.
You can contact Julia by email to book a 1:1 slot with her: [email protected] or phone: 01865 277830. In an emergency she can be contacted via the lodge.
Main College: Heberden 1 (above the JCR). If you would like to meet in a ground floor accessible room please notify Julia as her office is on the first floor.
Student Support Advisor - Ellie Raikes
Ellie provides an independent, confidential support and wellbeing service in college for students 3 times a week. She is a fully qualified psychodynamic counsellor registered with the British Association for Counsellors and Psychotherapists (BACP) and offer all students at Brasenose the opportunity to address confusing, stressful or distressing issues with a trained professional. Her sole role within college is to provide emotional support and be available for students should they need a space in which to work things out. It could be that the rhythms and pressures of the academic term are affecting you; you feel you aren't coping; difficulties arise within relationships; you feel 'out of sorts' but don't know why; you notice low mood or increased anxiety; a life event causes you distress or things feel overwhelming. Whatever is happening, she is here to support you. Her task is to help students develop coping skills for when things are challenging or stressful but also to help you make sense of your experience. Through talking and reflection comes self awareness which can give you have the opportunity to build a greater sense of resilience, control and a clearer path ahead.
Ellie's hours in College are weeks 0-9:
Mondays: 12 noon to 2.00pm
Tuesdays: 1.30pm to 2.30pm
Thursdays: 1.30pm to 2.30pm
To make a confidential booking for a 30-minute session with Ellie, please email: [email protected]
Senior Tutor – Simon Smith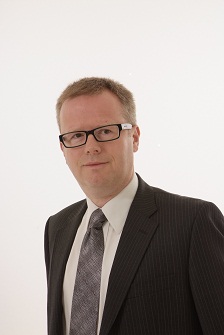 Simon oversees the academic progress of all students in college. He is able to offer advice and support, especially in matters relating to academic work and progress as well as disabilities impacting academic work. He is a College Harassment Officer and can be approached about any form of inappropriate behaviour.
College Office in main college - Staircase XXII – appointments via MS Teams this term.
Karen Arnold can also arrange appointments for you with the Senior Tutor:
Tutor for Graduates – Owen Lewis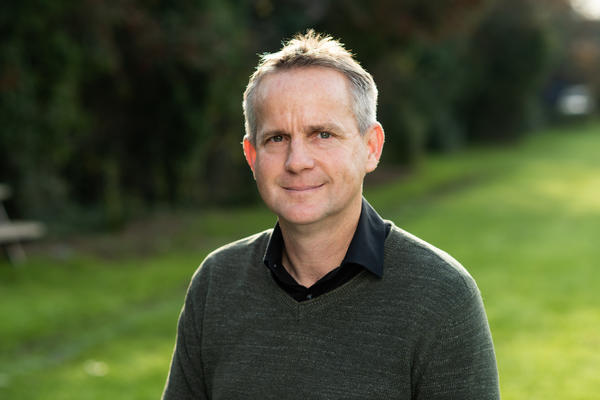 Owen oversees the academic progress of all graduate students and offers advice on all graduate-related welfare issues.
Email Owen: [email protected]

https://www.bnc.ox.ac.uk/about-brasenose/academic-staff/386-professor-owen-lewis
Karen Arnold can also arrange appointments with the Tutor for Graduates: [email protected]
Equality & Diversity plus Fitness to Study Lead - Dr Anne Edwards
Anne is one of our medical fellows and offers support & confidential listening for any issue of concern and can advise on matters of diversity and equality. She is a college harassment officer and can be contacted about any form of inappropriate behaviour. She is also the designated Fitness to Study Lead and oversees those students who are suspending studies on the ground of ill health.
Dr Anne Edwards: [email protected]
BAME Harassment Adviser - Machilu Zimba
Machilu Zimba sits on Brasenose's Diversity and Equality Committee and is one of the University's Harassment Advisors. She is available to BAME (Black and Minority Ethnic) Brasenose students seeking harassment advice.
She can be contacted by email: [email protected]
If you would like to talk to an harassment advisor external to college please get in touch with the university harassment adviser network, which also has contact details for harassment advisers who identify as LGBTQ+ or BAME see the link here: https://edu.admin.ox.ac.uk/support and general contact information: Telephone: 01865 270760 / E-mail: [email protected]
College Doctors
Dr Leaver & Partners, Jericho Health Centre, New Radcliffe House, Walton Street, OX2 6NW, (01865) 311234. The members of the practice most likely to see you are Dr Joanna Lambert, Dr Laurence Leaver or Dr Mark O'Shea
Academic Tutors
Each student has academic tutors who will be tutoring or supervising their academic work. You can approach any of your academic tutors with concerns, particularly with your academic work or other aspects of life that impede upon that academic work. You can also choose to talk to the Senior Tutor (undergraduates) or Tutor for Graduates (Graduates) or any other member of the welfare network. The list of college tutors is here: https://www.bnc.ox.ac.uk/about-brasenose/academic-staff
Junior Deans

They are graduate students appointed by the college who are available as a first port of call for any welfare problem and may visit members of college who are unwell or in hospital. The Junior Deans also assist the Dean in maintaining reasonable, considerate behaviour throughout college. They are resident in the College and the Frewin Annexe and seek to provide pastoral support to students on each of the College's sites as key members of the welfare team.
The Junior Deans for 2020/21 pictured left from top to bottom are: Mimi Lu (Main College), Arnaud Petit (Arnaud is not in the UK this Michaelmas term but very much available online to you for support and often on call online during UK night-time) and Charlotte Lee (Frewin).
There is a general Junior Dean email address you can use to contact all/any of the Junior Deans, and more contact details are available from the welfare notice, which is also available on most notice boards. The Junior Deans have a significant welfare role across college and have a rota to be on call 24/7 at evenings, night time and weekends especially. They together with the porters are also responsible for managing emergency situations and for maintaining student safety.
They represent the Dean and also act as a helpful channel of communication alongside the JCR and HCR welfare reps between Senior and Junior Members of the College.
Another of their functions is to ensure good behaviour on the College and Frewin sites and to prevent breaches of the College rules and of security. Typical tasks undertaken by the Junior Deans are ensuring that functions end on time, dispersing crowds when the bar is being closed and enforcing reasonable behaviour regarding noise within the College and Frewin.
JCR and HCR Welfare Team
Both the Junior and Hulme Common Rooms have a range of welfare officers who are trained to offer support and advice.
JCR Welfare Reps
The JCR Welfare Reps can be contacted by email at
Details of all current JCR reps including women's rep plus the diversity and equalities reps can be found here: https://brasenosejcr.org/committee-2/

JCR Welfare Representatives
Ruth Holliday - 2nd Year English Language and Literature student
Hi, I'm Ruth! I'm the female welfare rep at Brasenose and I work together with Jago as part of the welfare system in college. With Oxford life being as busy as it is, it's so important to look after yourself, but this isn't always something you can do on your own! That's why our roles range from organising welfare activities (like free yoga sessions and film nights) to being friendly faces around college and someone you're always welcome to come and chat to about anything that's on your mind. We also provide confidential peer support counselling, as part of a great team of other Brasenose students from all different year groups, to make sure there are plenty of different opportunities and people you can chat to if there's anything on your mind! It's such a privilege to be able to perform this role, and I hope we can help to make your time at Brasenose that bit more welfare-y!
Jago Bruce - 2nd Year Medicine student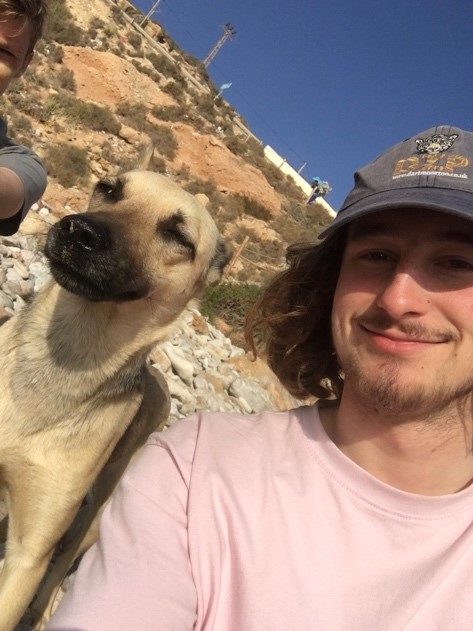 Hi! I'm Jago, the JCR male welfare rep, and I work with Ruth to help make Brasenose a happier place. We have varied roles, organising all kinds of different welfare activities from meditation to chocolate fountain evenings – hopefully something for everyone! We also act alongside the peer supporters as thoroughly trained listeners and points of contact for other students, signposting to the wealth of staff that are available for further support when needed. I'm really lucky to be involved in this hugely important aspect of college life, and look forward to seeing what the next year brings!
HCR Welfare Officer
The HCR Welfare Officer can be reached at: [email protected]
Our HCR Welfare Officers are Alexia Faus-Onbagi and Christian Norton
Hi! I'm Alexia, an MPhil in Development Studies postgraduate, and the HCR Welfare Officer. I work with other members of the Committee and college office to make sure life here at Oxford - and especially at Brasenose - is as stress-free and as enjoyable as possible. My role varies from organising welfare-related activities like afternoon teas and yoga sessions to offering one-on-one confidential chats on anything you may be concerned about. During these difficult times its especially important you feel welcome and supported, and this is what we at welfare will do! I hope you enjoy your time here and please do get in touch with any queries or concerns, or just to say hi!
Details of all current HCR officers including women's officer, LGBTQ+ and diversity and equalities officers can be found here: https://brasenosecollegehcr.wixsite.com/brasenosehcr/copy-of-the-committee
Hello, everyone! My name is Christian, and I'm a 3rd-year student on the NERC doctoral training program in environmental research. I'm based in the Department of Plant Sciences, where you'd find that my office has so many plants that it looks like a jungle. I'm one of the HCR Welfare Officers, and so I encourage you to reach out should you feel you need support. I don't pretend to know all of the answers, but I promise I'll point you in the direction of someone who should be able to help. And please don't think that you can only contact me should you need help. You can shoot me a message for any reason, even to introduce yourself, or ask me a houseplant/gardening related question should you feel so inclined. Two final bits about me: I'm a varsity athlete on the Men's Blues Ice Hockey Team, and I'm happily married to my husband, Jason.
Peer Supporters
The Peer Support Programme is coordinated by our link counsellor at the University Counselling Service alongside the Brasenose College Chaplain as Designated Peer Support Lead in College. A peer supporter is not a counsellor but is a student (graduate or undergraduate) trained to offer confidential listening and to know when referral to another source of help would be appropriate (e.g. college nurse, dean, chaplain, student support advisor or counselling). The peer supporters receive regular confidential supervision from the Counselling Service.
Brasenose's current peer supporters can be found here.
University Health and Welfare Provision:
The Health and Welfare section of the University's Student Gateway provides students with University information on:
Care leavers, estranged students and student parents
Childcare Services - Useful links to services and support available for student parents.
Disability Advisory Service - Guidance on study support including funding, special examination arrangements and fact sheets on specific disabilities;
Equality & Diversity - Introduction and links to the Equality and Diversity Unit website and an outline of the role it plays in ensuring no student will be treated less favourably on the grounds of age, gender, race, religion & belief and sexual orientation;
Harassment and Conflict – support and advice
Health - Details on registering with health professionals, medical emergencies, occupational health and an A-Z of health advice pages on common topics;
Mental Health and the Counselling Service - Comprehensive new range of pages outlining the support available to students in the form of individual and group counselling, workshops and self-help resources plus additional pages offering advice for those supporting students such as University & college staff, parents, other students and GPs & health professionals;
Sexual Violence and Harassment Support Service
Student-led support - Information on the Peer Support scheme, OUSU Student Advice Service and Nightline;
**Coronavirus Update**
During this period of the Covid-19 pandemic we continue to offer support for the Brasenose community mainly online but with some in person meetings. Everyone is best contacted by email unless it is an emergency – please phone the porter's lodge: 01865 277 830. For supportive wellbeing resources at this time as well as specific information about what to do if you or one of your household experience symptoms or you need to self-isolate, please see: https://www.bnc.ox.ac.uk/covid-19 For all Covid related queries email: [email protected]
The Junior Deans will be operating slightly differently rather than come straight to student rooms in the event of a callout they will have a conversation with you on the phone or via MS Teams to ascertain how best to support you.
JCR and HCR
The Brasenose JCR welfare reps and HCR welfare officer send regular updates to students alerting them to the events and services they are helping to coordinate along with links to relevant organisations.
The University Counselling Service are open and available online. They have also put together a range of coronavirus resources to support students which can be viewed here.
The Disability Advisory Service is also open and available online.
**Coronavirus – Please Stay Alert**
Please make sure you:
Understand the main symptoms that should trigger a test:
a high temperature – this means you feel hot to touch on your chest or back (you do not need to measure your temperature)
a new, continuous cough – this means coughing a lot for more than an hour, or 3 or more coughing episodes in 24 hours (if you usually have a cough, it may be worse than usual)
a loss or change to your sense of smell or taste – this means you've noticed you cannot smell or taste anything, or things smell or taste different to normal
Most people with coronavirus have at least 1 of these symptoms.
Understand that a test must be requested for even mild symptoms, and that a "wait and see" approach is not acceptable.
Contact the designated college and department contacts if you have symptoms of Covid -19 as follows:

[email protected]

and

[email protected]

and your departmental point of contact and arrange for a test through the University testing scheme. Students and staff within the symptomatic students' household must isolate until the test result is known (usually 24hrs).
are assured that any perceived negative consequences to requesting a test will be dealt with, without hassle. If you feel that the result of a test may have a negative impact on your studies, please speak to your academic tutor, the senior tutor or a member of the welfare team so we can resolve these issues.