Alumni Weddings
We welcome all our alumni back to college to celebrate their marriages or special anniversaries. The wedding reception can be arranged in College and the ceremony in Chapel after a consultation with the Chaplain.
After the wedding service we can serve a delicious selection of handmade canapés on the Deer Park with a glass of two of fizz. Guests then take their seats in the Dining Hall for the wedding breakfast and speeches. After the meal the party can really start down the bar with live entertainment in a relaxed atmosphere.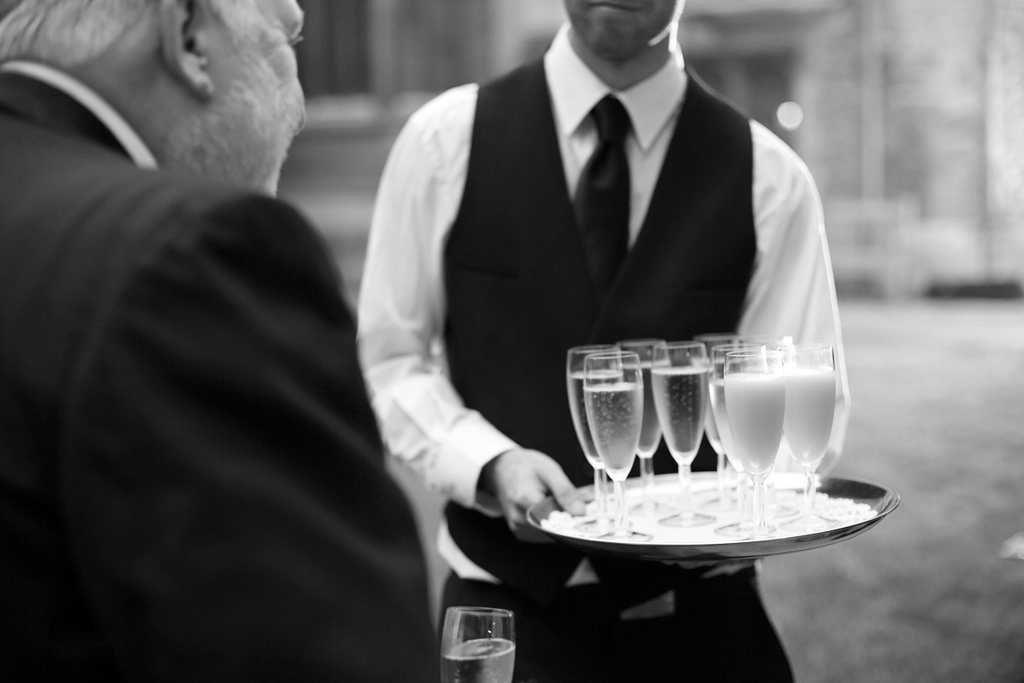 "We'll be sending you an 'official' thank-you card in due course, but we just wanted to send you a quick email to thank you for helping us put together such a fabulous wedding at Brasenose. It was an absolutely perfect day: it was so smoothly organised, the food was amazing, and the sun was even shining! It was truly one of the best days of our lives, and our wedding guests are still praising the event! We greatly appreciate your help, patience, and support!"
Please contact the Conference and Events Manager for more information.