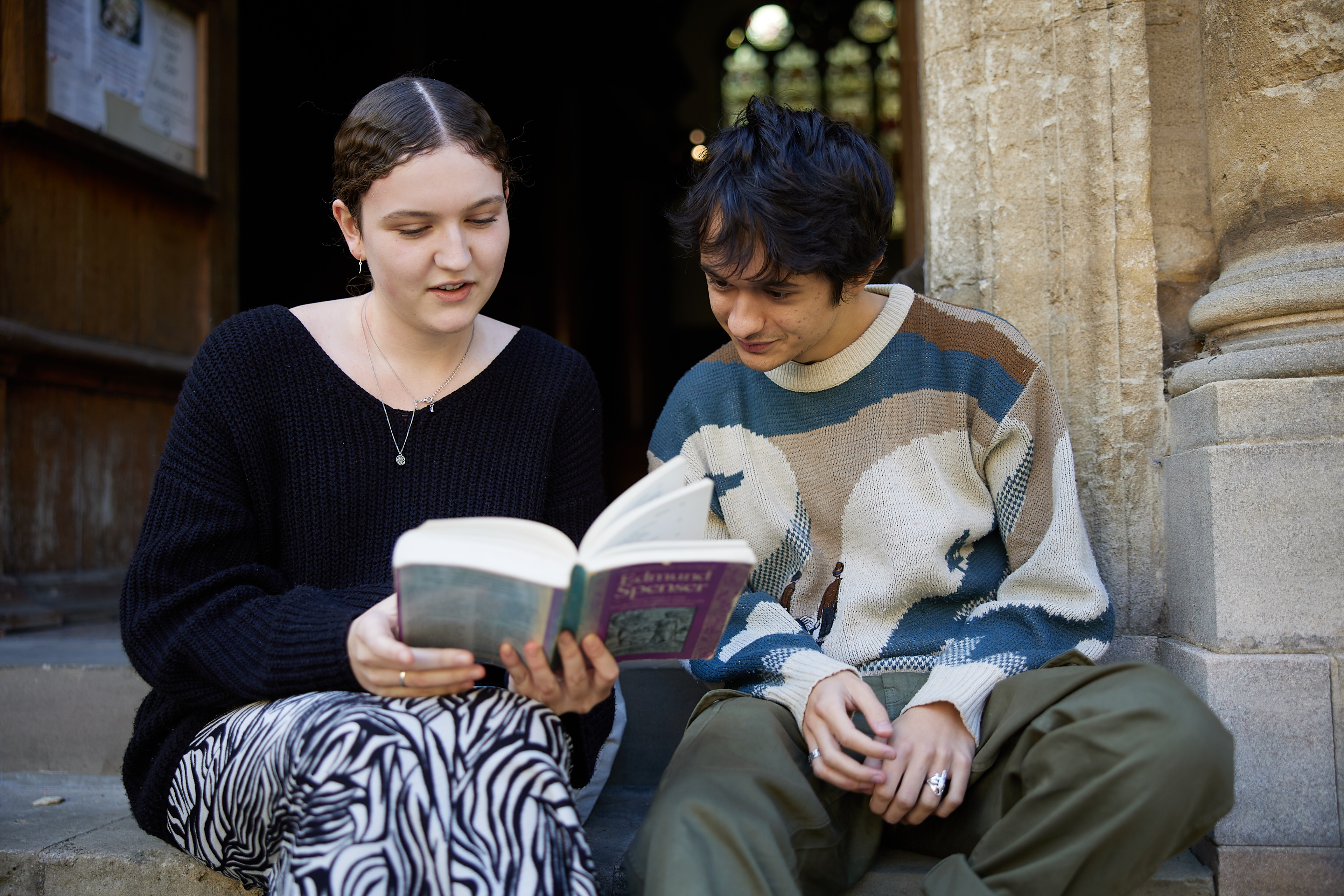 This page is intended to summarise some of the key services available to Brasenose students and answer some FAQs. Much of the information summarised here is available in more detail in the Blue Books.
Accommodation
General questions about accommodation should be directed to the Accommodation Manager,Ryan Shaw. If something in your room or staircase needs repairing you should contact the Workshop via the submission portal or contact the Lodge (01865 277830) if it is urgent.
Bank Letter
If you need a letter to open a bank account then you should print off a certificate of enrolment from Student Self Service. The College Office will be happy to stamp this for you.
Batels
Batels are issued at the beginning of each term and at the end of Trinity Term. Queries about batels should be addressed to the Finance Bursary.
Belongings Insurance
College provides students, in College owned accommodation, with belongings insurance through Endsleigh Insurance Services Ltd.
Please find attached a policy certificate for the year 21/22 (starts 1st October 2021) which details what is and isn't covered and gives you the opportunity to purchase additional item specific cover if required. Please go to the Confirm Your Cover Page
Endsleigh have also launched a My Endsleigh App which can be downloaded free from Google or Apple app stores.
Brasenose College Certificate of Insurance
Cards: Lost, Broken or Stolen Bod Cards
University Cards (Bod Cards) are administered by the University Card Office via the College Office.
Broken cards are replaced free of charge, as are stolen cards if you can provide a crime number - please email the College Office to request a replacement.
For lost cards there is a £15 replacement charged by the Card Office. The fee is paid online and a replacement card will be issued as soon as payment is received.
Cards: Paying for Meals in College
Any queries about using your Bod Card as a meal card, or about your Upay account more generally, should be addressed to the Finance Bursary.
Certificate of Enrolment
A certificate of enrolment, which can be used as proof of your student status for a variety of purposes, can be printed off from Student Self Service. The College Office will be happy to stamp this for you.
Degree Days/Graduation
If you are an undergraduate or taught graduate student you will receive an email before Christmas during your final year inviting you to book your degree day. If you are a graduate research student you will receive the email when you are granted leave to supplicate. The College Office will contact all students later in the academic year with more information about the degree day, including the college reception for graduates and their families and friends.
If you are a previous Brasenose student and would like to arrange a graduation please email the College Office. Please note that MA graduations can only be arranged from a minimum of 21 terms after matriculation.
Emergencies
In an emergency please contact the Porters' Lodge (01865 277830).
Exams: College Collections
Undergradaute students are normally expected to sit one or more College examinations, known as Collections, at the beginning of each term (the main exception occurs where a University examination has been taken at the end of the previous term). Your tutors will discuss the next term's collections with you before each vacation.
Collections usually take place on the Friday and Saturday of Noughth Week, and the College Office will circulate details of collections early in Nougth Week. Attendance at Collections is compulsory.
Undergraduates should expect to have a Principal's Collection once each year, usually in the afternoon of the last Thursday or Friday of term (the term is different for each year group). Your subject Tutors will report briefly on your progress to the Principal and the Senior Tutor, and you will be given an opportunity to comment. Attendance at Principal's Collections is compulsory, and gowns are worn.
Exams: Entering for Papers
If you have university examinations (including written exams and the submission of written work) in an academic year then you will be required to complete an online exam entry to confirm which papers you are entering for. You will receive an email from the University Academic Records Office when you need to complete this process.
If you decide that you would like to make changes to the papers you have entered for after submitting your form then please discuss the change with your tutors and contact the College Office.
Exams: Special Arrangements
If you have a medical or physical condition which in any way impacts on your ability to take an exam (whether a longstanding condition or a short-term illness or injury) then you may be entitled to special examination arrangements. You should contact the College Office to discuss this as soon as possible, as you may need to provide specific documentation to support the application for any arrangements.
You should also contact the College Office if you are unable to sit exams on particular dates or days of the week due to religious obligations.
Exams: Timetables
Timetables for university examinations will be sent to you approximately five weeks before the examination starts - click here for more information. Timetables for collections are circulated in Noughth Week.
Financial Support: Hardship
Information on college support for students suffering financial hardship is available here.
Healthcare
Information on the College's healthcare arrangements is available here.
Meal Times
Information on meal times is available here.
Room Bookings
If you are looking to book a room or organise an event on behalf of a club or society, or for any other non-academic reason, then you need to submit an online application at least seven working days in advance. Please note that some events may require the Dean's approval.
The College Office can only book rooms for students if they are for teaching.
Transcripts
Current students and anyone who commenced their studies in or after Michaelmas Term 2007 can order transcripts (including on-course transcripts) from the University. Please click here for more information.
If you commenced your studies before Michaelmas Term 2007 then you should contact the College Office to request a transcript.
Vacation Residence
Information on staying in college accommodation outside term is available here.
Welfare
Brasenose has a number of staff and students who provide welfare support.