Statement
Brasenose College is committed to reducing its direct impact on the environment by improving the sustainability of our operation and embedding sustainability in our decisions and processes.
The College's Environmental Strategy Steering Group meets twice a term and is specifically dedicated to working on the college's efforts to reduce its climate impact. All constituent groups of College are members including student representatives. The ESSG is reviewing the environmental performance of college, including CO2 emissions, and developing a strategy for improving the College's environmental footprint. It is currently gathering data and consulting in order to produce a Brasenose Environment Vision ahead of the next academic year.
In 2016 Brasenose began participating in the NUS Green Impact Award, an award-winning programme designed to support environmentally and socially sustainable practice in organisations. Brasenose progressed from a bronze in 2016 to a gold award in 2019. Brasenose College have also previously won the Student Switch off Campaign.
We recognise the importance in recycling. In the last 3 years we have introduced food recycling bins in every kitchen and now ensure every student bedroom has its own recycling bin. Recycling bins have also been placed in our quads. Staff are regularly trained in recycling best practise by the council and we request that waste audits are carried out randomly to ensure correct procedures are being followed
Following on from a survey of all staff and students, several 'quick wins' were identified. These included:
Converting a main site boiler to electric
Purchasing an electric workshop van
Banning sale of bottled water across our estate and providing potable water tap in servery
Making vegan/vegetarian food the top of menu and having vegan food as a default twice termly at Formals and High Tables
Installing a battery recycling point in College
Removal of soft drinks cans and installation of a syrup-based system in the Bar
Increasing number of recycling bins in q
Sustainability figures
The below data summarises Brasenose's energy and commodity consumption across all College owned sites. Historical data is provided where possible (e.g. CO2 emissions). This data will be updated regularly.
Our CO2e Emissions
CO2e, or carbon dioxide equivalent, is the standard unit for measuring carbon footprints.
The lower the CO2e, the lower the impact the activity has on the environment. Please note that the year 2020 was impacted by the Covid-19 pandemic.
| | |
| --- | --- |
| Year | CO2 KGs |
| 2019 | 628,537 |
| 2020 | 552,967 |
| 2021 | 611,549 |
Electricity usage
The below data shows our electricity usage across all sites during the past three years (in KWH). As with the CO2 emissions data please note that the year 2020 was impacted by the Covid-19 pandemic.
| | |
| --- | --- |
| Year | Electricity usage (KWH) |
| 2019 | 1,810,211 |
| 2020 | 1.642,997 |
| 2021 | 1,988658 |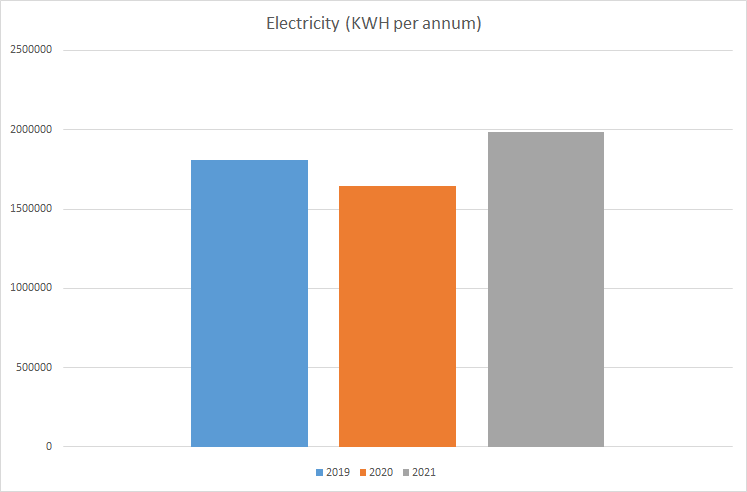 Refuse
Data is provided by the College's refuse company on the weight of category of waste. This data covers the period 01/11/21 - 01/11/22. When further data has been provided a year-on-year comparison will be added below.
| | | | |
| --- | --- | --- | --- |
| Site Name | General Waste Collected Kg | Mixed Recycling Collected Kg | Food Waste Collected Kg |
| St Cross | 1680 | 868 | 300 |
| Frewin | 3589 | 4816 | 1469 |
| Hollybush Row | 747 | 1393 | 621 |
| Main site | 7407 | 10744 | 9654 |
| Total | 13423 | 17821 | 12044 |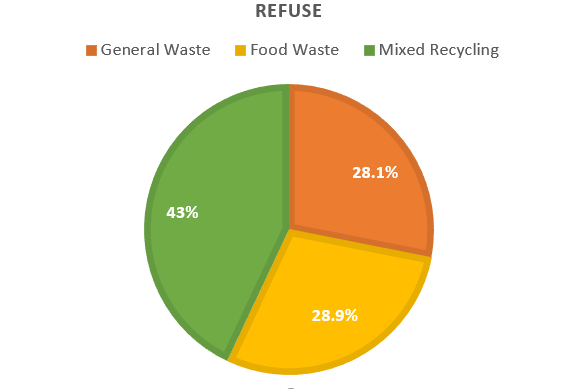 Biodiversity Baseline
The figures below show the results of a baseline audit of the College's biodiversity across all sites.
Total site area: 14.79 ha (1 hectare = 2.47 acres)
Carbon storage: Estimated total carbon stored in vegetation 28.70 tonnes
Birds: 94 birds recorded. 22 species identified
RSPB conservation status: Four species on the amber list and two on the red list
Trees recorded: 94 trees surveyed. 22 species identified
Earthworms: 2 recorded (surface feeding)
Insects: Total abundance recorded: 1,463.
Flies - Diptera 1,295 count
Beetles (including ladybirds and weevils) - Coleoptera 43 count
Hymenoptera (including ants, bees and wasps) - Hymenoptera 111 count
| | |
| --- | --- |
| Landcover | Area (ha) |
| Trees | 1.87 |
| Mowed lawn | 7.94 |
| Wetlands and water meadows | 0.00 |
| Herbaceous borders and flower beds | 0.01 |
| Meadow and uncut grass | 1.18 |
| Water | 0.19 |
| Other | 3.60 |
| Total | 14.79 |
Land cover map – Brasenose main site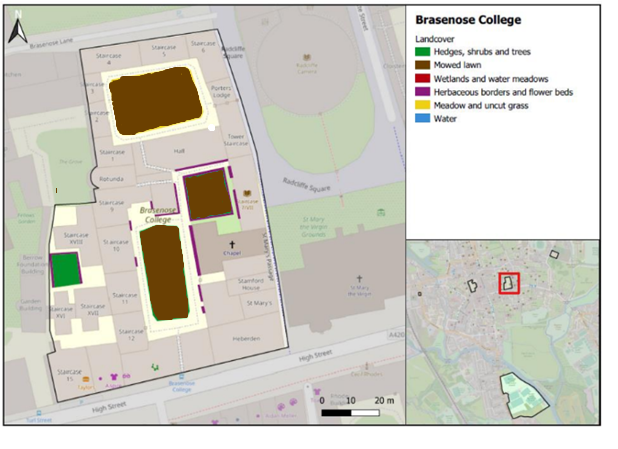 Land cover map – Brasenose sportsground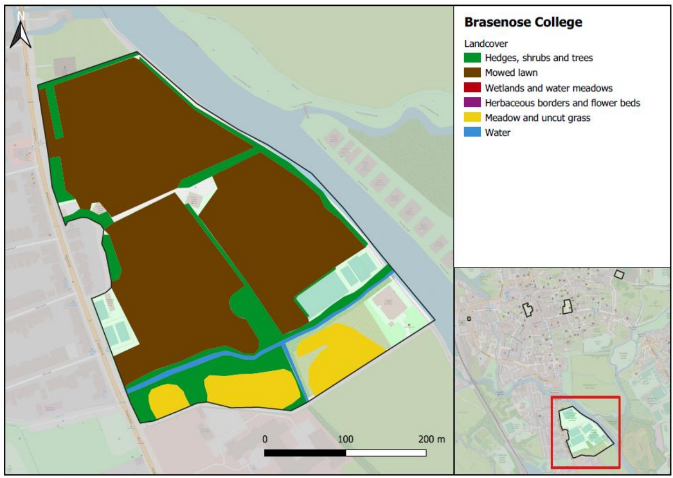 Electric van
We have recently upgraded our Workshop van to an all-electirc Vauxhall E-vivaro. This produces zero emissions whilst driving. An eletric charging point has been installed at our Frewin Annexe.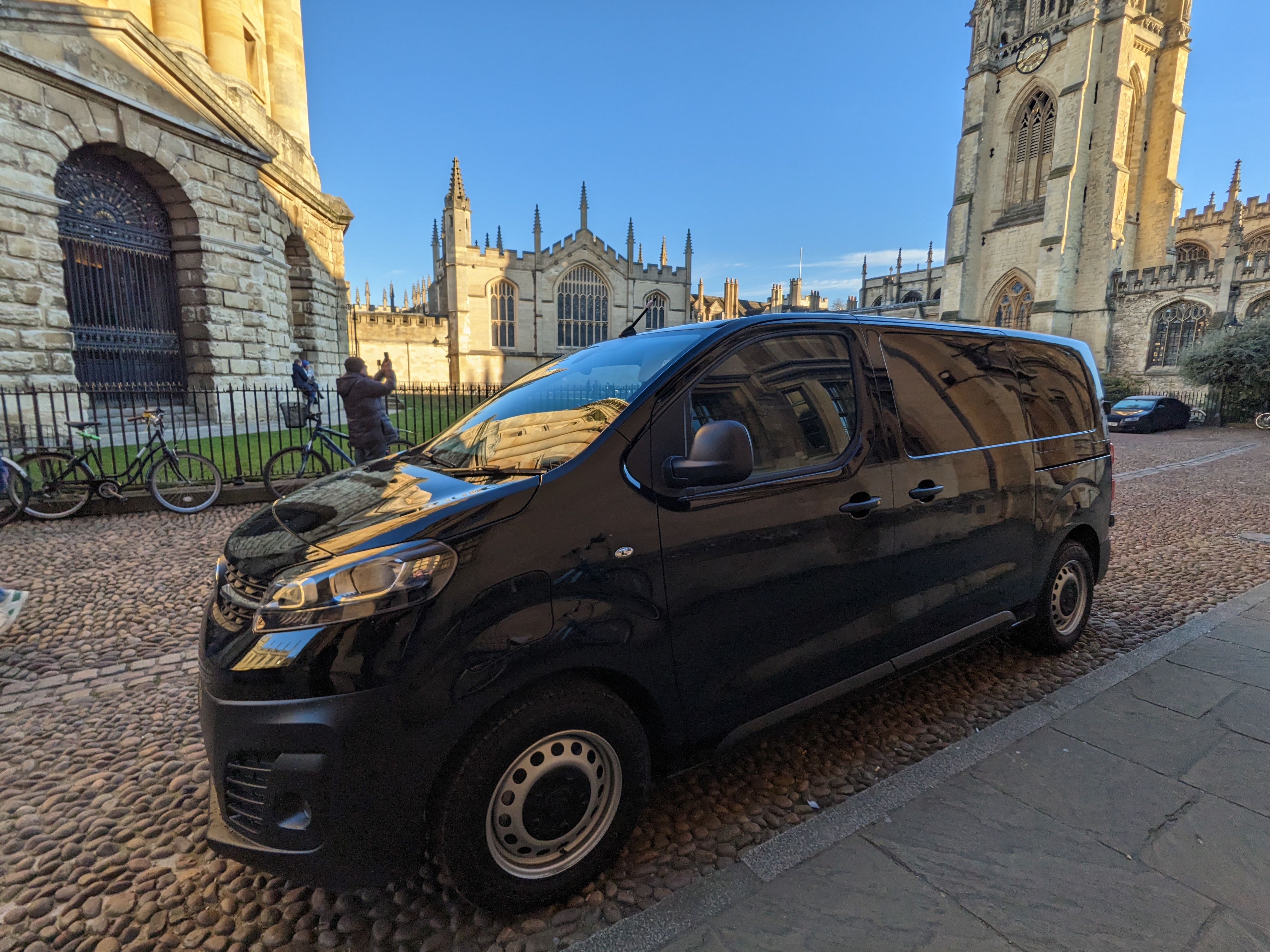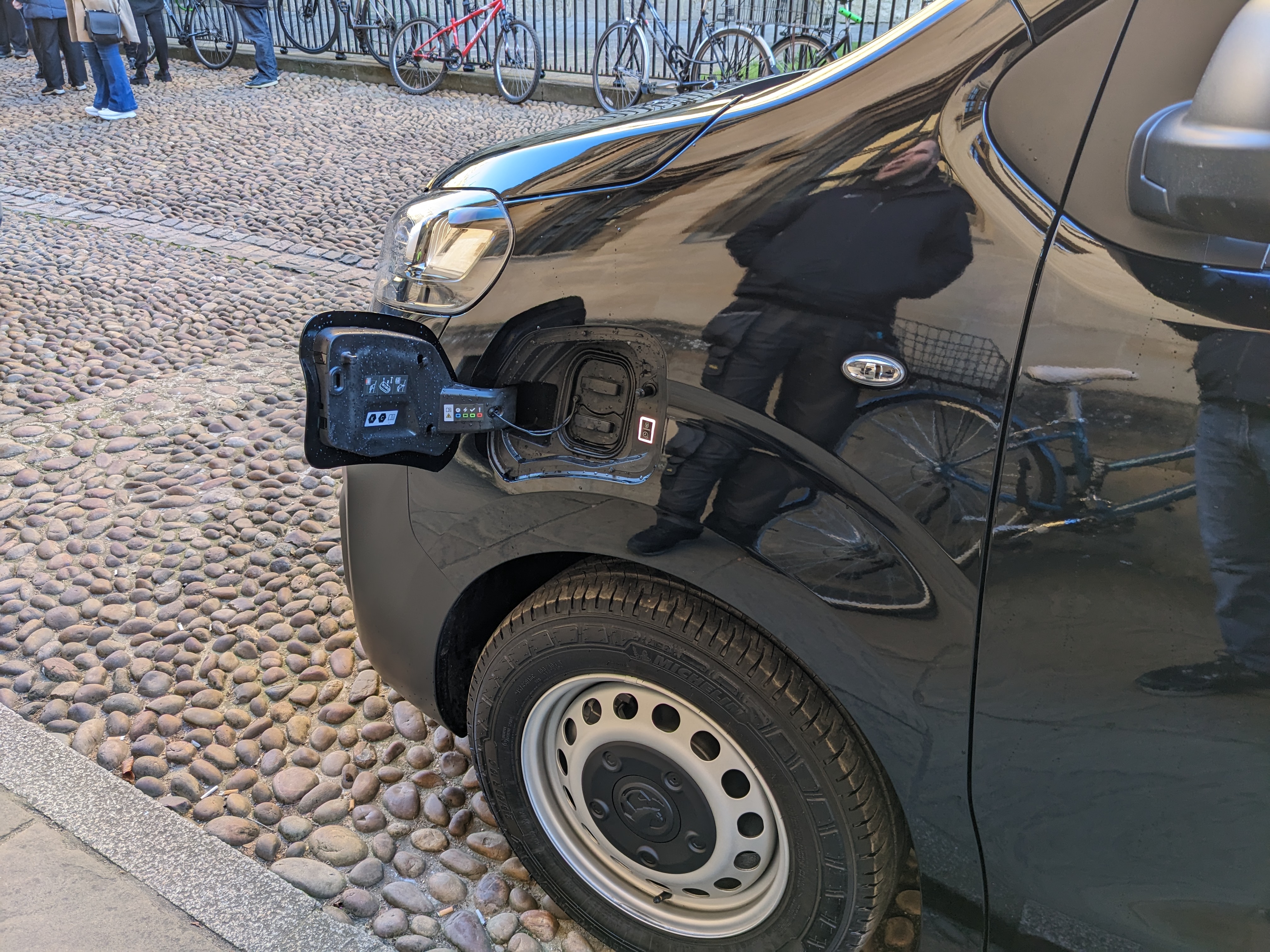 Future Projects
Frewin New Build: Student Accommodation Project
Frewin New Build is a new student accommodation building for undergraduates in our Frewin annexe. The new block will comprise of 30 en-suite student rooms, a large kitchen and a living space. There will also be two music practice rooms. The rooms will be set around a new courtyard garden, opening off the quad in front of Frewin Hall, which will also be re-landscaped. The construction will take two years, with the new rooms available for students to from September 2023.
The design and access statement for the Frewin New Build project can be found here.
Sustainable investment
The College is committed to ensuring that it makes investment decisions responsibly and with integrity.
The College believes that by engaging in a broad set of extra-financial considerations including environmental, social and governance (ESG) issues – the long-term financial performance of the portfolio as well as the alignment between the objectives of the College endowment and society at large can be improved.