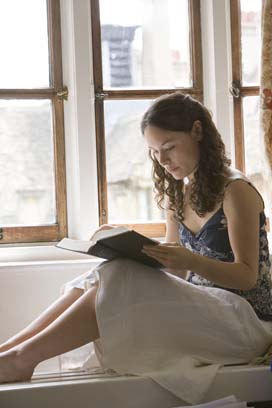 Information for applicants in the current UCAS cycle, including details on how to submit Written Work, can be found here.
Admissions is based solely upon academic merit, and our aim is to attract and recruit from those who we think will benefit most from the unique opportunities offered by the very rigorous academic life of the University.
Have a look at these Frequently Asked Questions.
Brasenose admits around one hundred undergraduates every year. Our applicants come from every kind of school, from the UK, Continental Europe, and beyond. Nobody should be deterred from applying by the myth that Oxford is socially elitist, or by claims that Brasenose is biased in favour of (or against) either independent or state schools. We fully realize that there will be wide differences of educational background among those seeking admission, and every effort is made by the Tutors in selecting their undergraduates to recognize potential as well as present achievement.
The College has a Schools Officer, Dr Joe Organ, and has an active programme of visits to schools as part of its policy of making itself known to the widest possible circle of schools and further education institutions. Undergraduates are actively involved in this programme.
All applicants must complete and submit a UCAS form. If you are still at school, there are two routes into the College: pre and post 'A' level or equivalent. With both routes you may be asked to submit recent written work and/or to sit a test before a shortlisting exercise occurs, followed by the interviews round. The interview may, in a small number of subjects, be coupled with a short exam. All aspects of the application process are in line with wider University policy. Read about the admissions requirements for each course at Oxford.
The purpose of the interview is to supplement the information provided by your UCAS form, and any written work and test results, and to help with the difficult task of choosing between excellent people. In interviews, Tutors are looking for passion and enthusiasm, signs of intellectual commitment, the ability to see more than one side of a problem and the capacity to assess and develop arguments. We try to keep the interviews as relaxed and informal as possible. Some of our undergraduates will be staying at Brasenose to welcome the candidates and to look after them during their stay. Read more about interviews at Oxfordabout interviews at Oxford.
On the results of any submitted written work, interviews, test results and your UCAS reference, we decide whether to offer a place. The standard conditional offer Oxford makes to all successful pre 'A' level candidates is AAA, A*AA, A*A*A (see here for more information). We do not, however, significantly 'over offer' places and we expect most of those to whom we make offers to come into residence. Successful Post 'A' level candidates are usually given an unconditional offer. Whichever sort of candidate you are, you should read the University admissions pages for more information about the admissions procedures.
The College welcomes applications from candidates who are taking equivalent examinations, such as the International Baccalaureate.
Read about the undergraduate courses we offer.
Applications for second Undergraduate Degrees and Senior Status

Prospective students may apply to study a second BA (bachelors) degree at Brasenose in any undergraduate programme offered by the college. All applications should be made through UCAS and all candidates must complete the same application process as other candidates, including completion of any required aptitude tests. Candidates for a second BA degree may opt to be considered for Senior Status entry. Senior Status undergraduates are exempted from the First Public Examination and, therefore, join a degree programme at the commencement of the second year. This category of student is sometimes referred to as a Senior Status Scholar. The term scholar, however, is titular only and there is no college scholarship funding available to support Senior Status students. Note that Senior Status entry is not possible for the following degree courses offered by Brasenose: Medicine, PPE and all Law combinations.

Candidates wishing to study for a second undergraduate degree are assessed firstly on their suitability for the course of study and secondly on their suitability for Senior Status. The entry requirement is a first degree in an approved subject with at least an upper-second classification, and an exceptional record of academic attainment in the case of Senior Status entry.

Further details on the admission of students to read for second degrees are available here.

For more information on College provision for students with a disability or special need please click here.

For more information on applying to Brasenose as a Care Experienced application pleae click here

For any more information please contact:

The Admissions Officer
Brasenose College
Oxford OX1 4AJ
Tel: 01865 277510

Email: [email protected]