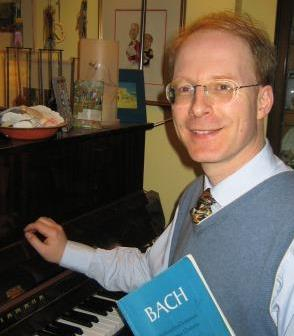 Stephen began his singing career as a chorister at Ely Cathedral in 1970 and has remained anchored to church music ever since. He first started singing countertenor whilst schooling in Canterbury and soon began deputising in the cathedral choir under the inspiring direction of Allan Wicks. He moved to Oxford in 1987 to take up the post of Alto Lay Clerk at Christ Church before moving to New College in 1990.
A former conductor of Summertown Choral Society, he has honed a career combining singing and teaching with posts at Cothill House School, Radley College and Eton College and also teaches on the Eton Choral Courses each summer. Away from Oxford he has enjoyed singing with some of the country's most prestigious choral groups, including The Tallis Scholars, I Fagiolini and Oxford Camerata.
As a soloist he has appeared with The Academy of Music and The King's Consort and has recorded Tallis's lute songs for Signum records. His proudest moment was singing duets in St George's Brandon Hill, Bristol with the world famous Counter Tenor, James Bowman. He first sang the Mouse from Britten's Rejoice in the Lamb at the National Cathedral in Washington with the choir of Bristol Cathedral in 1987 on their tour of the USA.