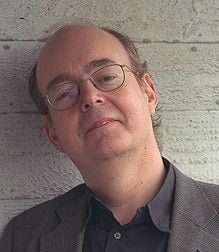 Brasenose College welcomes David Edgar as the Humanitas Visiting Professor in Drama for 2015. Humanitas is a series of Visiting Professorships at the Universities of Oxford and Cambridge, aimed at bringing leading practitioners and scholars to both universities to tackle major themes in the arts, social sciences and humanities.
The visiting professorship in drama section of the programme is hosted by Dr Sos Eltis, English tutor at Brasenose College.
David Edgar is an award winning British playwright, who founded the country's first postgraduate playwriting course (at Birmingham University) and became the first Professor of Playwriting Studies.
His original plays for the Royal Shakespeare Company include Destiny (1976), Maydays (1983) and Written on the Heart (2011); his original plays for the National Theatre include Playing with Fire (2005). He has written two plays for the Dorchester Community Plays Association: Entertaining Strangers in 1985 and – with Stephanie Dale – A Time to Keep in 2007.
His trilogy of plays about the causes and consequences of the fall of the Berlin Wall – The Shape of the Table (National Theatre, 1990), Pentecost (Royal Shakespeare Company, 1994-5) and The Prisoner's Dilemma (RSC, 2001) - were revived as the Iron Curtain Trilogy at the Cockpit in London in 2014.
He has written for television and extensively for radio, and he wrote the screenplay for Trevor Nunn's film Lady Jane (Paramount, 1986). He writes regularly for the Guardian and the London Review of Books. His book about playwriting, How Plays Work, was published in 2009. He was President of the Writers' Guild from 2007 to 2013.
Over the last few decades drama production has seen a shift of opinion against playwriting, in favour of collective methods of playmaking. During his professorship, David will be addressing the topic "Is the Playwright Dead? (and if not, should s/he be?)". He will deliver a series of talks and discussions around this theme in early February.
For more information on the events – click here. Talks are free to attend and all are welcome, but advance booking is required.