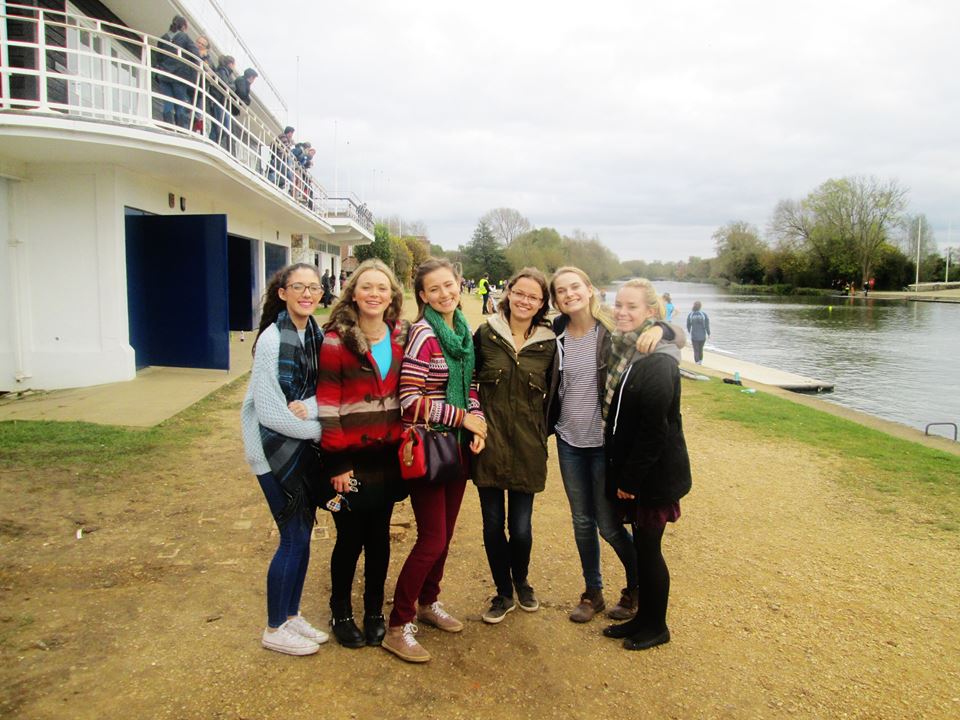 My first term at Brasenose. Where do I begin? The main reason I chose Brasenose was because of the friendly atmosphere and the welcoming students I met on Open Day. Having finished my first term I can confidently say this friendliness has proven to be a consistent quality of Brasenose. I arrived on my first day in the pouring rain with a car full of luggage to be greeted by a cheerful group of welcoming second and third years who whisked all my bags up to my room and spared me the indignity of arriving on my first day at Uni as a bedraggled rat. Students continued to help us throughout Freshers' Week, and there was always someone to answer any questions. The Freshers' Committee arranged a wide range of events, and between these I spent the majority of my time in the JCR (our student common room), making friends and drinking tea!
However, Fresher's week did eventually end, and we all settled in to the start of Week 1. As the term progressed, I found myself learning a new language. It seems that Oxford has different words for everything, such as BOPs, Collections, sub-fusc, matriculation (and Hassan's Kebab Van). However we all picked up this strange new language very quickly. I also quickly discovered that food was one of the highlights of living at Brasenose. A day would not be complete without a trip to Gertie's (the snack bar conveniently located at the bottom of my staircase) for either a sausage toastie as a late breakfast, or a panini for lunch.
As a humanities student, my work consisted mainly of reading lists and essays, which gave me the opportunity to discover Oxford's many libraries. The Brasenose library is a great place to work, and we are also very lucky to have the Bodleian library on our doorstep! One aspect of life at Oxford that took a while to get used to was the small number of contact hours compared with school. Unlike the science students, whose time is much more structured, with labs and a greater number of lectures, much of my work has to be independent, and therefore self-driven. However, something that every Oxford student has, regardless of their course, are tutorials. These are an opportunity to speak with experts in your subject, and push your knowledge and understanding of topics. I have particularly enjoyed my tutorials, as they always lead to great conversations and debate.
In addition to academic life, I have enjoyed sailing with the University and playing netball for Brasenose. These activities were great a way to meet new people, from other colleges as well as Brasenose. Occasionally I would also go down to the boat house to watch the Brasenose rowers in various races and regattas (see picture).
Life at Oxford is very fast-paced, so before we knew it the term was coming to an end. We finished off with the Oxmas celebrations (Oxford Christmas celebrated on the 25th November), with an abundance of Primark Christmas jumpers and santa hats, and the JCR Christmas party. I thoroughly enjoyed my first term at Brasenose, and I am looking forward to going back in January, and seeing what the next term has to offer.
By Kate Simmons (First Year Classics Student)