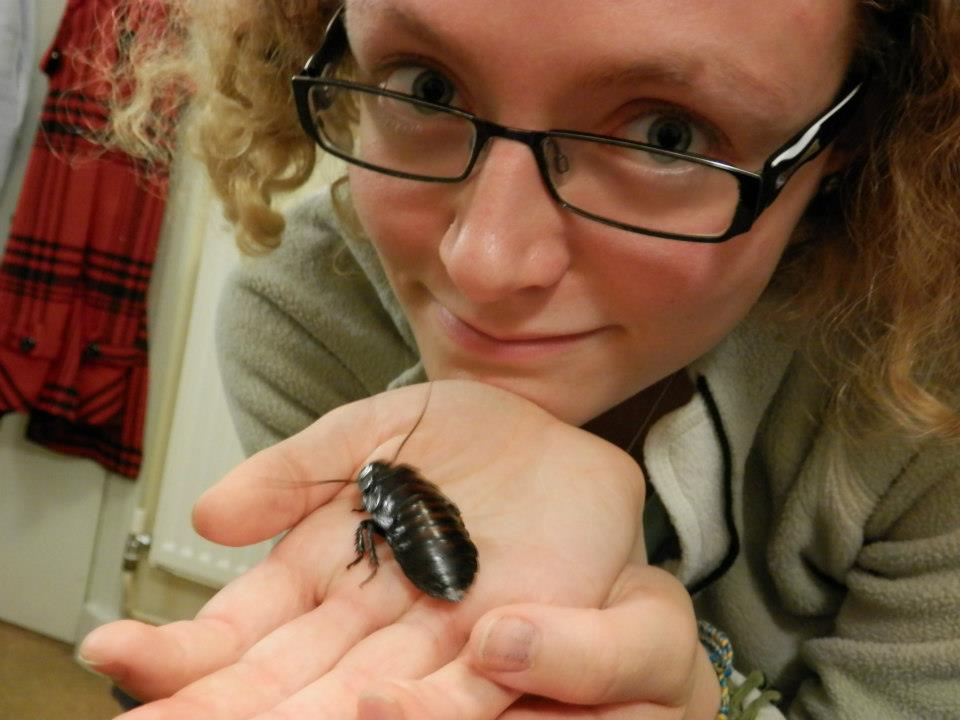 By Patrick Kennedy - Biology Student and Secretary, Oxford EntSoc
Wander round Brasenose's New Quad on a quiet term-time evening, and you might notice some strange sights. You might, for instance, glance an enthralled group of students huddling around a cage of hissing cockroaches, hear a charismatic rabbi extolling biblical beekeepers, or overhear a circus-performing zoologist midway through an impassioned eulogy to the flea. You will be confused. You may even be mildly disconcerted. Is this Oxford being eccentric, or is there something mysterious going on?
Oxford had an Entomology Society in 1856. Fifteen decades later, it didn't. The intellectual needs of the university's insect-lovers went unfulfilled. Recently, however, a small contingent of Brasenose biologists has resurrected the society, attracting audiences across subjects, ages, disciplines, and even universities. Beginning with an enthusiastic lecture by BBC explorer George McGavin, EntSoc has leapt from strength to strength, exploring everything from the art of Japanese beetle-collecting and the evolution of animal societies to the globalisation of ants and the machinations of unscrupulous caterpillars.
Despite nearly being ejected from Fresher's Fair for harbouring live specimens, this newly-restored EntSoc is on a mission to convince the world (or, at least, the University) of the wonder of insects. Their events are, of course, definitely open to newcomers. The uninitiated in the art of beetle-gazing may be tempted by the offer of free biscuits (how many Oxford societies boast an appointed Biscuit Officer?). We've also just launched a new insect-admiring blog, courtesy of recent Brasenose graduate Chris Jeffs. So, if you've been bitten by the bug bug, or simply want to face your (irrational) fear of daddy long legs, keep up-to-date with events at www.entomologysociety.wordpress.com.