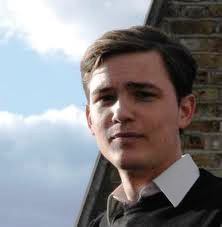 Dr Ferdinand Rauch joins Brasenose College in October 2012 as the new Economics Fellow. Simultaneously he accepted a position as University Lecturer at the Department of Economics at Oxford University. He arrives from London, where he spent two years as a Research Officer at the Centre for Economic Performance at the London School of Economics.
Dr Rauch's research interests consider different empirical application of microeconomic theory, mainly in the areas of international trade and regional and urban economics. He has written papers on diverse topics such as the relationship between population density and the growth rate of population of cities, the impact of China's exports on producers in Mexico, the success and failure of African exporters and the effects of advertising on equilibrium market prices.
Dr Rauch is Austrian by nationality. He studied at the University of Vienna and the London School of Economics. He worked for over a year as a consultant for the World Bank research department, and visited the Princeton economics department. At Brasenose he will teach undergraduate courses in microeconomics.