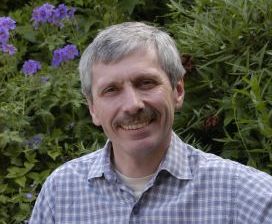 Dr David Popplewell, Brasenose fellow in Psychology, has been given an Oxford Teaching Award by the Medical Sciences Division, as a public acknowledgement of his excellence in teaching and learning.
Dr Popplewell will be given his 'Excellent Teacher' award at a ceremony on 10 of November in the Divinity School. He is being recognised for the exceptional contribution he has made to the delivery of teaching of statistics in Experimental Psychology. Dr Popplewell has been a supernumerary fellow at Brasenose since 1997, and is currently the Department Coordinator of Psychology for undergraduate admissions. His primary research interest is in the application of Information Technology in Neuroscience and Psychology.
Recent Brasenose winners of the Medical Sciences Division Teaching Excellence Awards include Professor Anton van der Merwe (Kurti Senior Fellow) and Dr Richard Boyd (Fellow in Medicine).