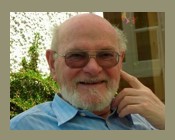 We are very sad to announce that Emeritus Fellow Dr Simon Altmann passed away at the age of 98 on 29 September 2022. He died peacefully with his family.

Simon had been Tutor in Mathematical Physics 1964-1991 and then Vice Principal 1989-1990, becoming an Emeritus Fellow of the College in 1991. He will be much missed by the College community.
His funeral service was in Brasenose College Chapel on Monday 31 October at 1:45pm.
A recording of the service is now available - please click the link below.