Page 3 of 8
Library Notices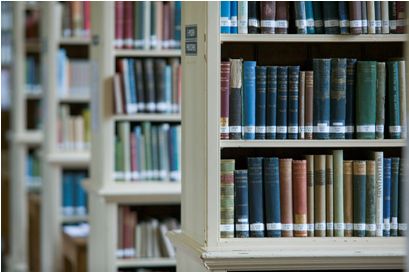 In this section you will find library updates on relevant training and induction sessions, recent acquisitions, advance warnings of disruption, reminders and other news from Brasenose College Library and the University of Oxford library network as a whole.
Please let the Library staff know if you have any suggestions for inclusion into Library Notices.
SOCIAL MEDIA:
Visit our Brasenose Library Facebook Page
Visit our Brasenose Library Twitter Page
BNC Library & Archives Blog: Brasenose College Library & Archives
LIBRARY NEWS:
View a presentation on Accessing Oxford's Information Resources - Graduates
View a presentation on Accessing Oxford's Information Resources - Undergraduates
The College now has a subscription to the Naxos Spoken Word Library.
Access to the resource is open to all students but is for study purposes and not for recreation. If you wish to register for access you will be expected to say broadly how you plan to use it. The terms of the license agreement do not permit you to share login details with others.
If you are interested in using this resource please see Liz or Lianne in the library during normal office hours (9.00 am - 5.00 pm Mon-Fri). You will be given a form to sign and then be provided with login details. Please remember that by signing the form you are stating that you agree to abide by the terms and conditions.
We hope you will find this excellent resource useful.
TRAINING:
Bodleian iSkills: These are a free programme of classes run by the Bodleian designed to help you to make effective use of electronic and other library resources in your research and learning. Please see the Oxford Libguides: Workshops for training dates.
Oxford University Computing Services courses
RECENT ACQUISITIONS:
Please see our Library Thing pages for recent acquisitions.