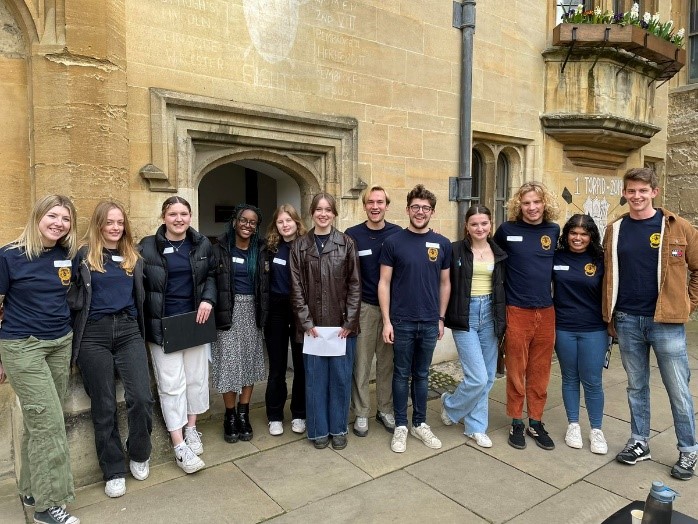 In 9th week of the spring term, when most students had left for easter, Brasenose opened its doors to 100 offer holders, most of whom, as they'd been interviewed online, had never been to Brasenose before. The majority of offer holders arrived the day before, where they were welcomed by a team of student helpers manning the arrivals desk. Student helpers were ready to show any new arrivals around, especially keen to meet anyone doing their subject, and put even the most nervous of offer holders at ease. There was even an opportunity for offer holders' parents and carers, to be given a tour around college and ask any questions they might have had.
After everyone staying the night had arrived, we had dinner in the Dining Hall altogether where there was a lovely atmosphere with everyone getting to know each other. In the evening, student common room was abuzz with conversations, board games and an impressive display of pool prowess. The quiz in the evening, with rounds about Brasenose and Oxford, and a round about our student helpers, was a further chance for offer holders to bond and show some competitive spirit, before getting some rest ahead of the big day.
The next day, we had breakfast in the hall, before greeting the morning arrivals. Despite the rainy weather, most offer holders spent the morning exploring oxford and getting to know the city a little but better. At around 11am, everyone gathered in hall in their subject groups, before being taken on a very comprehensive tour around college and asking any questions they might have had. I couldn't have asked for a better bunch of geographers to spend the hour with, and I know all the other student helpers had a lovely time getting to know the offer holders for their subjects as well.
After lunch, we inevitably had to do some cheesy group bonding games which had everyone running around trying to find someone from Wales, someone with brown eyes, someone who had a cat and various other characteristics given to them on a list. We also did some group 'speed friending' discussing things like biggest fears about university, what they were looking forward to and most importantly, whether there are more wheels or doors in the world. Then came the part of the day, which some offer holders were most nervous about, when it was time for tea and cake with their tutors. However, any worries were soon put to rest, and everyone had a lovely time getting to know their tutors and ask any questions academics related or not. This hour flew by and soon it was time for everyone to run and catch whichever train they had booked.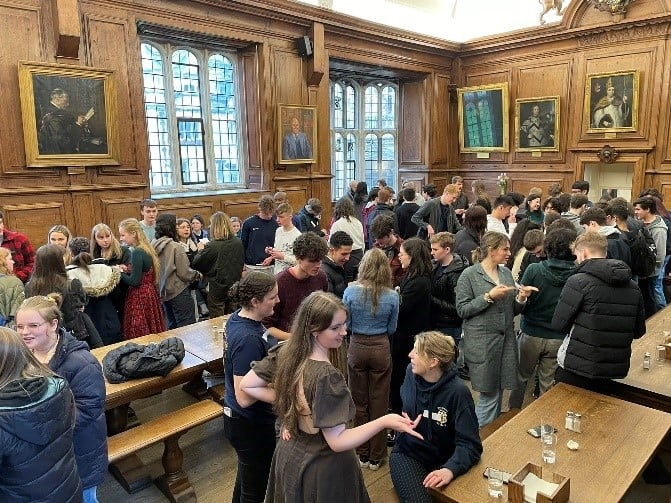 All in all, it was a wonderful day, and I couldn't have asked for a nicer group of offer holders. It was so lovely to meet everyone, and we wish everyone the best of luck with their exams. This was the first ever Brasenose offer holder day and I definitely hope it's something that happens again.
Not only did I get the chance to meet the current offer holders, the week after, I was given the chance to meet some future offer holders as well, on the annual North Yorkshire Access Roadshow. Brasenose has really strong links with the North Yorkshire region as part of the regional link programme which works to improve access and create an inclusive community across the university. Visiting state schools in North Yorkshire is an annual Brasenose tradition, which has been put on pause for the last couple of years due to covid, so it extra special to be involved with the roadshow this year.
The Brasenose team was made up of myself (2nd year Geography), Tom (3rd year Medicine), Gus (3rd Year PPE) and the man, the myth, the legend, Joe Organ. We were also joined by Liza (Schools Liaison Officer), Tharshan (3rd year History) and Jen (2nd Year English) from St Catharine's College in Cambridge. We travelled around 1300km in a people-carrier aptly named 'The Beast' and were able to meet students from schools all across North Yorkshire.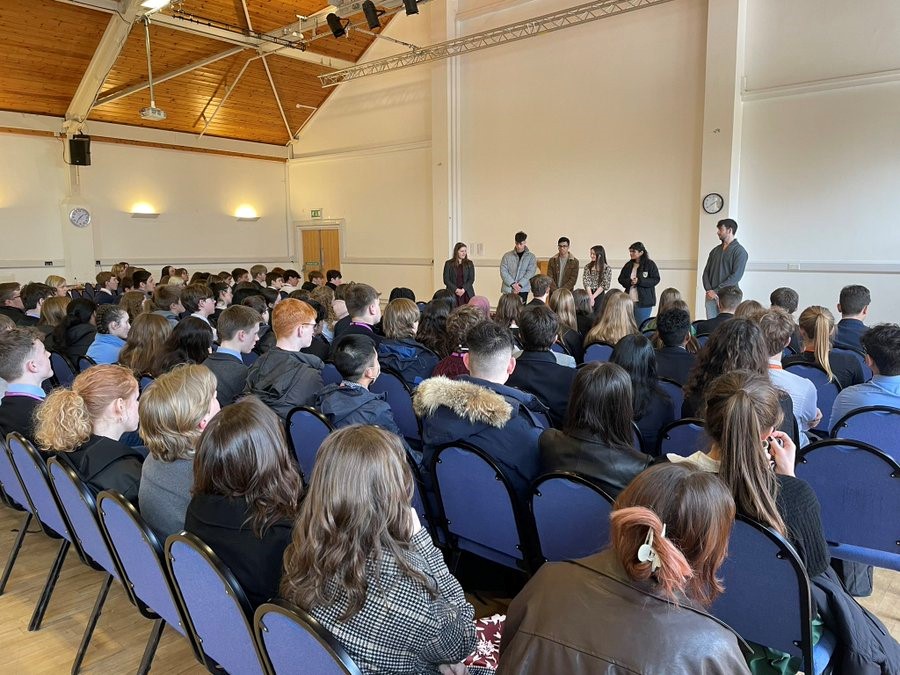 The schools we visited included Tadcaster Grammar and Outwood Academy Easingwold (with Thirsk) where we were joined by James (1st year PPE). Ed (1st Year history and politics) joined us to meet students from St Aiden's, King James', Rossett, St John Fisher (Jen's old school!) and Harrogate Grammar. The next day we visited South Craven, Skipton Girls (joined by Ermysted's), Settle College and Richmond. Day three took us to Northallerton, Bedale and finally Ripon Grammar, where Tom and Gus went! Next up was Norton College (joined by Lady Lumley's), Scarborough Sixth and Caedmon College, Whitby. The final destination was a visit to Greenhead college where we were joined by lots of alumni including Maddy (1st year English) and Erin (1st year History).
At each school we would talk to either Year 10s and 11s, Year 12s, or sometimes all three year groups at once. We covered all sorts of topics including student finance, the application and interview process, differences between Oxbridge and other universities, and what a typical week at Oxbridge is like for each of us. It was also great to be able to answer questions and address any worries people had, from our own personal experiences. A very big part of the week was dispelling common myths surrounding studying at Oxbridge and making sure these didn't discourage anyone from applying. We highlighted that Oxbridge is not just for posh southerners and is becoming increasingly diverse, with the majority of students now coming from state school backgrounds. We would also break into smaller groups based on subject area to answer any subject-specific questions and I was very happy that there were always at least one or two people interested in studying geography.
The times we weren't in schools were also a lot of fun with many an evening spent playing card games, Bananagrams or just chatting. We also had a lovely afternoon by the seaside in Whitby and played frisbee, where my lack of hand- eye coordination was made very clear.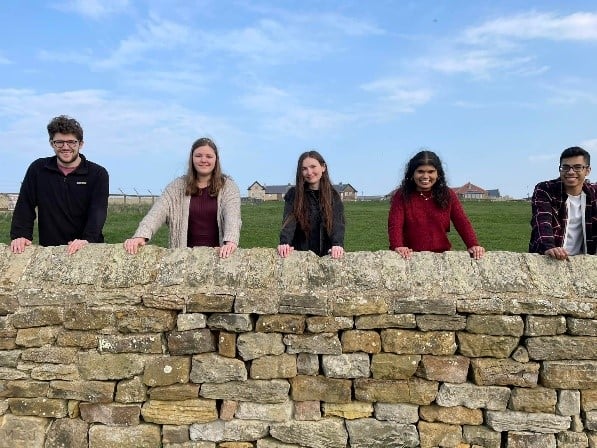 The highlight though was definitely being able to meet so many incredible students and I hope we were able to change some of their negative perceptions of Oxbridge. It was such a pleasure to be involved with both the offer holder day and the roadshow and I'm really excited to hopefully see our offer holders again in October, and students from schools we visited at our open days in June (29th and 30th) and in September (16th).