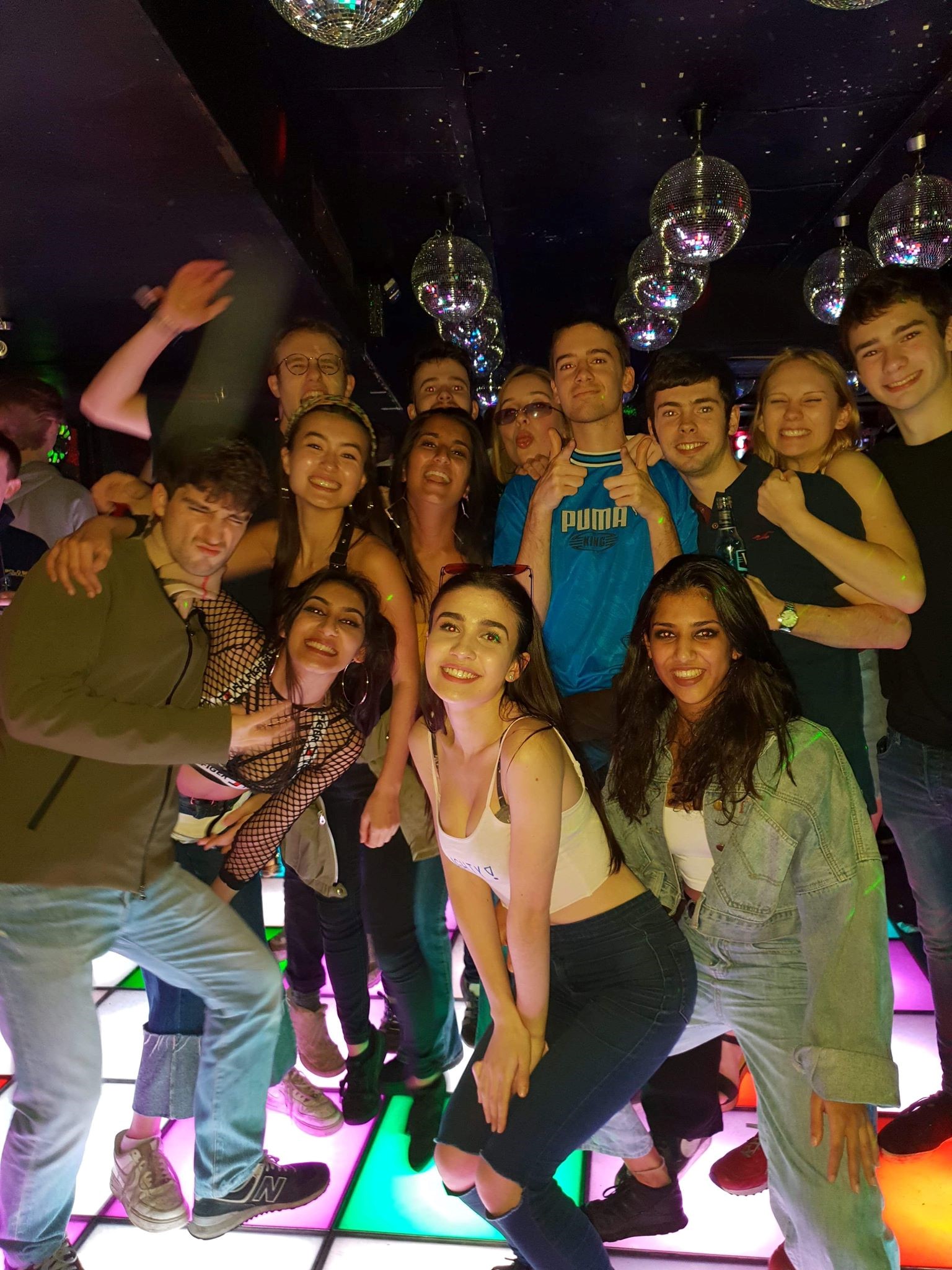 I show a lot of school groups around college (shout out to Brasenose access initiatives!), and perhaps one of the most memorable things that has been said to me on a tour is "you guys are, like, normal". Believe it or not, it's true! Of course, the workload at Oxford can be intense at times, but there's more than enough free time for all sorts of other things. We always leave room for letting off some steam, and a big part of that fun comes in the form of college 'Entz' events.
'Entz' is Oxford shorthand for 'entertainments', and each college has their own traditions and ways of operating to give their students the best possible time throughout the term. The student body of each college elects a few Entz reps, and Brasenose is no different: we elect two reps, one 'Internal' and 'External' (the distinction between which, admittedly, is often still a point of confusion for even third-years). So what events does Brasenose bring to the table?
The Internal Entz rep is in charge of BOPs (Big Organised Parties) (I'm realising there's more jargon here than I expected). Every two or three weeks, we rent out a local nightclub so that it's only Brasenose students in there (as pictured), with free entry! There's always a costume theme, too, and a prize for best costume. Recent themes have included Festivals (think flower-crowns and ponchos) and Under The Sea (think thirty people dressed up as Ariel, and a few as 'hazardous plastic waste'. Brasenose students are nothing if not keen to turn a costume theme into an environmental message). After gathering down the bar, we all head to the club for a night of Brasenose student DJ sets, dancing, and the odd regrettable decision. Internal Entz also covers our termly Collections Cocktails event down the bar, which is, as you might expect, a fun evening of cocktails (including non-alcoholic) to celebrate the end of our beginning-of-term 'collections' (exams which are less scary than they sound)!
I myself am the External Entz rep, which means I organise a few other events each term. First, a new tradition is a termly 'Prosecco and Pals' event, a smart casual affair in the Hall with prosecco, jazz, and copious truffles. More established events include the Christmas Party, a black tie event that the whole college attends with live music at a beautiful local venue, and the Spring Fling, which is essentially the Christmas Party but with more floral dresses. Finally, each summer the External Entz rep organises the annual Garden Party, which all the students and staff attend one afternoon in the last week of the year, for Pimm's, juice, strawberries, more jazz, and hanging out in the sun (or rain, as it nearly was this year).
This term had even more going on than the usual Entz events, though, with the Brasenose Ball Arts Week, and Sports Day! The ball is a huge college-wide event organised by a whole committee of students, that turns the whole college into one huge party from 7PM to 5AM the next morning. This year featured two music stages, shows from a magician and a hypnotist, a champagne reception, a Helter Skelter, laser tag, a Willy-Wonka style candy room, and unlimited food and drink from three food trucks and more bars, plus more! Brasenose Arts Week is the university's biggest college arts week with concerts in the quad every day, comedy shows, pottery and painting sessions, meditation, the annual garden play (Twelfth Night this year!), a drag show, dance classes, and more for all Brasenose students.
Admittedly, I did not do much work that week. Nor did I on Sports Day, which we hosted joint with Lincoln College down at our sports grounds. Sports Day featured free ice cream, a bouncy castle, an egg and spoon race, and probably some actual sports too (football and rounders tournaments), although the ice cream kept me preoccupied.
In short, yes, we do have fun at Oxford. I should probably start spending some time in the library, too.
(By James Akka - Philosophy and Linguistics Second Year)