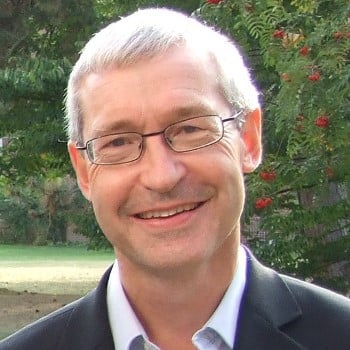 Brasenose College is thrilled at the appointment of Professor Andrew Burrows QC, to the Supreme Court. He will become one of the 12 justices of the final court of appeal in the United Kingdom in summer 2020, and will therefore hear cases of great significance for the nation.
Professor Burrows was first educated at Prescot Grammar School in Merseyside. He studied Law at Brasenose in the late 1970s and achieved a first-class degree, as well as the Martin Wronker Prize for the best result in final Law examinations. Following his studies, he went on lecture at the University of Manchester, and returned to Oxford as a tutor at Lady Margaret Hall and then St Hugh's College. He has always maintained a close association with Brasenose; he sits on the renumeration committee and was made a Honorary Fellow in 2015. He is currently a Professor of the Law of England and Senior Research Fellow at All Souls College, Oxford. His academic work has focussed on private law, and he is the editor of the unique compendium English Private Law.
He is only the second person (in modern times) to be appointed to the highest court without having been a full time Judge (the other being Lord Sumption), and is the first lawyer appointed directly from academia.
The Principal, John Bowers QC, commented: "This is a remarkable and much deserved achievement. He will make an excellent addition to the Supreme Court"