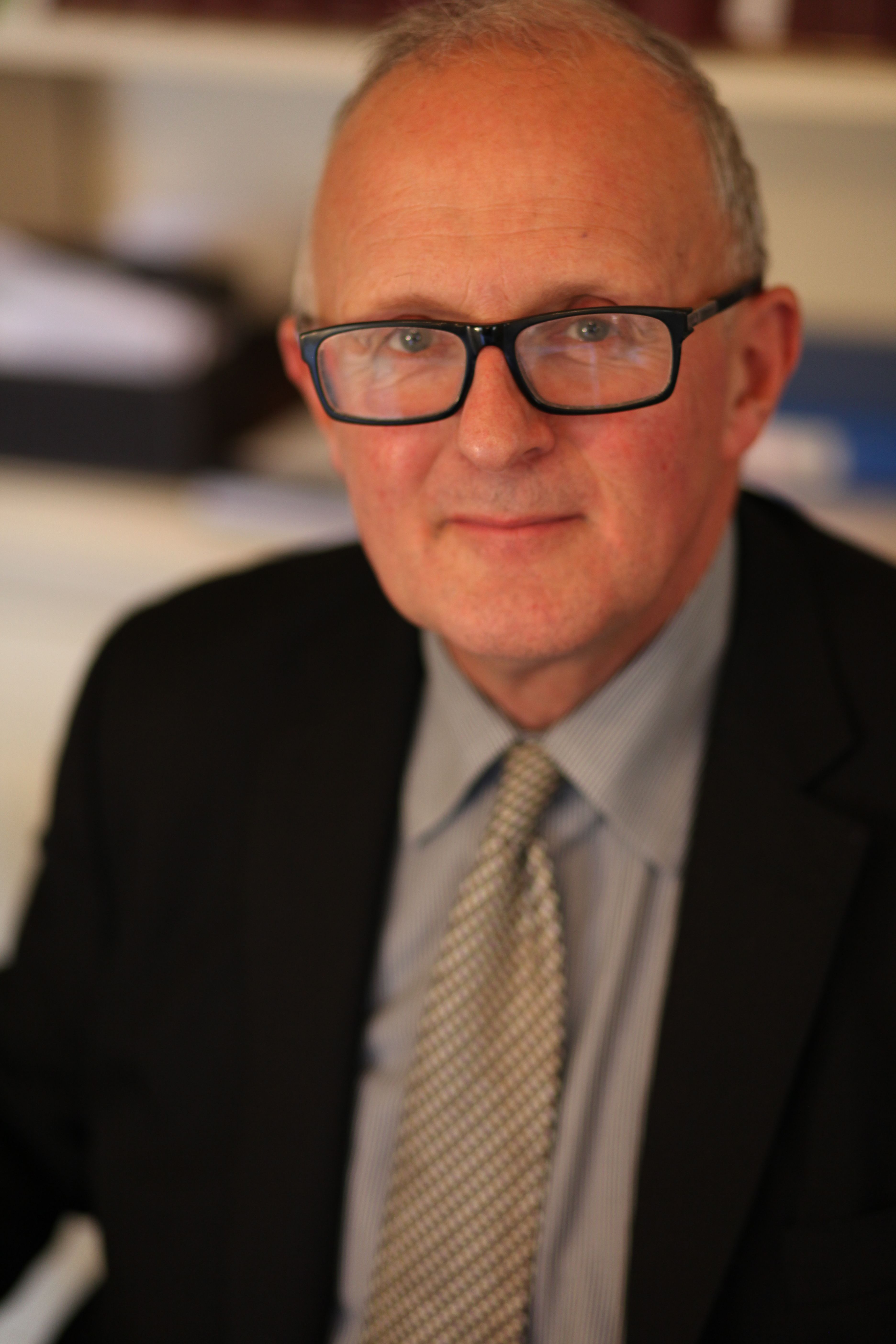 Our new Principal, John Bowers, shares more thoughts on the first few weeks of his time at the College.
4 November:
Christian Wilson our extremely talented Director of Music played the organ in chapel at 9pm. Entitled "Organ Recital by Candlelight" it featured Concerto in D minor by J S Bach and 'Ground' by Thomas Tomkins. The atmosphere was magical, in particular because the lights were turned off and everyone present was given a candle to hold. Before that I had been to a remarkable event at the Reuters Institute for the Study of Journalism where the Visiting Fellows (Suzanne, my wife is one of them) who hail from all round the world each brought dishes from their own countries of origin. There was excellent food from Korea, Fiji, China, Turkey and many more countries. And earlier I had attended the Oxford launch of a book on the Future of the Professions by a father and son team, Richard and Daniel Susskind. Their central thesis is that the professions will have to work mightily to catch up with technology. There were lots of committees in College that day too (but you probably do not want to hear about those)!

8 November:
There was a big crowd for Remembrance Sunday in chapel and we heard a fascinating sermon by Bishop Pete Broadbent of Willesden about peace-making. The Reveille was played expertly by a bugler, Peter Scanlon who is one of our Freshers. I read the Old Testament Lesson from the Book of Micah. There was a large turnout to observe the two Minutes Silence on 11 November too.
9 November 2015:
A rabbi and an imam came to speak to one of our regular Brasenose Welfare Lunches. This brings together the various parts of the College community who are concerned with Welfare including the College Doctor and Nurse, the Dean and Junior Deans, the chaplain, head porter, undergraduates and graduates. Maulana Ibrahim Amin Chaplain of the Oxford Centre for Islamic Studies and Rabbi Michael Rosenfeld-Shueler Jewish Chaplain to the University explained the central issues faced by members of their respective faiths. It was especially interesting to note how similar the issues were for both of them; access to food, avoiding clashes of exams with religious festivals, anti-Semitism and Islamophobia.

Miscellany:

Taking to the sports field:
I visited our excellent sports ground last week. I am now ready to be picked by any College team which will have me (a limited field when they see my physique). More realistically I will "grace" the tennis courts in the summer (but times will be kept strictly confidential). In the Brasenose pavilion is a fascinating photo of our alumnus David Cameron in a tennis team flanked by (now Lord) Andrew Feldman, the Chair of the Conservative Party. The walls of the pavilion are indeed full of wonderful sepia tinted photographs. I also learnt that the College has had only three groundsmen since 1900 and the present one too wants to stay until he is 65. The degree of loyalty to the College is fantastic. We went to the ground with our new Conference and Events Manager who saw how great the venue is for weddings and other events.
Green tinted teaching proposals:
The Government's Green Paper on Higher Education emerged last week somewhat later than had been expected. One of the central features is a Teaching Excellence Framework (TEF). In principle this is a good idea because it would balance teaching as against research; we are however now familiar with the Research Excellence Framework and know how much time and effort has to go into that. It is important that a TEF scheme does not become a bureaucratic nightmare. Oxford would do very well on any reasonable teaching method but how do you measure good teaching? One of the difficulties is actually defining what good teaching is. The best stab at it I have seen is by Sally Brown, an emerita professor of higher education, who said "These are things like knowing your subject well, being scholarly about teaching, being well organised, having a student centred orientation",
Evaluation by students would be very difficult. It is also important that some British universities do not lose out in the global higher education market place.
Acronyms:
Acronyms abound in Oxford. I thought I had come to terms with the basic building blocks in the first few weeks but now there is a slew of further material for me to guess at; JRAM is Joint Resource Allocation Method (the explanatory material on which runs to 80 pages); JFSSAG which you all will recognise no doubt as the Joint Fees & Student Support Advisory Group. The cognoscenti amongst you will immediately know that CFF is the Collegiate Funding Formula. You will have guessed that JSNPSC is the Joint Student Number Planning Sub Committee. There will be a test in a future blog!
Culture vultures:
Suzanne and I are trying to keep up with cultural developments. We saw at the Playhouse Pentecost by David Edgar on its opening night. It was great to see our students Chloe Wall and Alon Witzun on stage. David Edgar was Humanitas Visiting Professor for Drama last year as featured in this article here: www.bnc.ox.ac.uk/about-brasenose/news/1324-playwright-david-edgar-hosted-as-visiting-professor
---