However you feel ab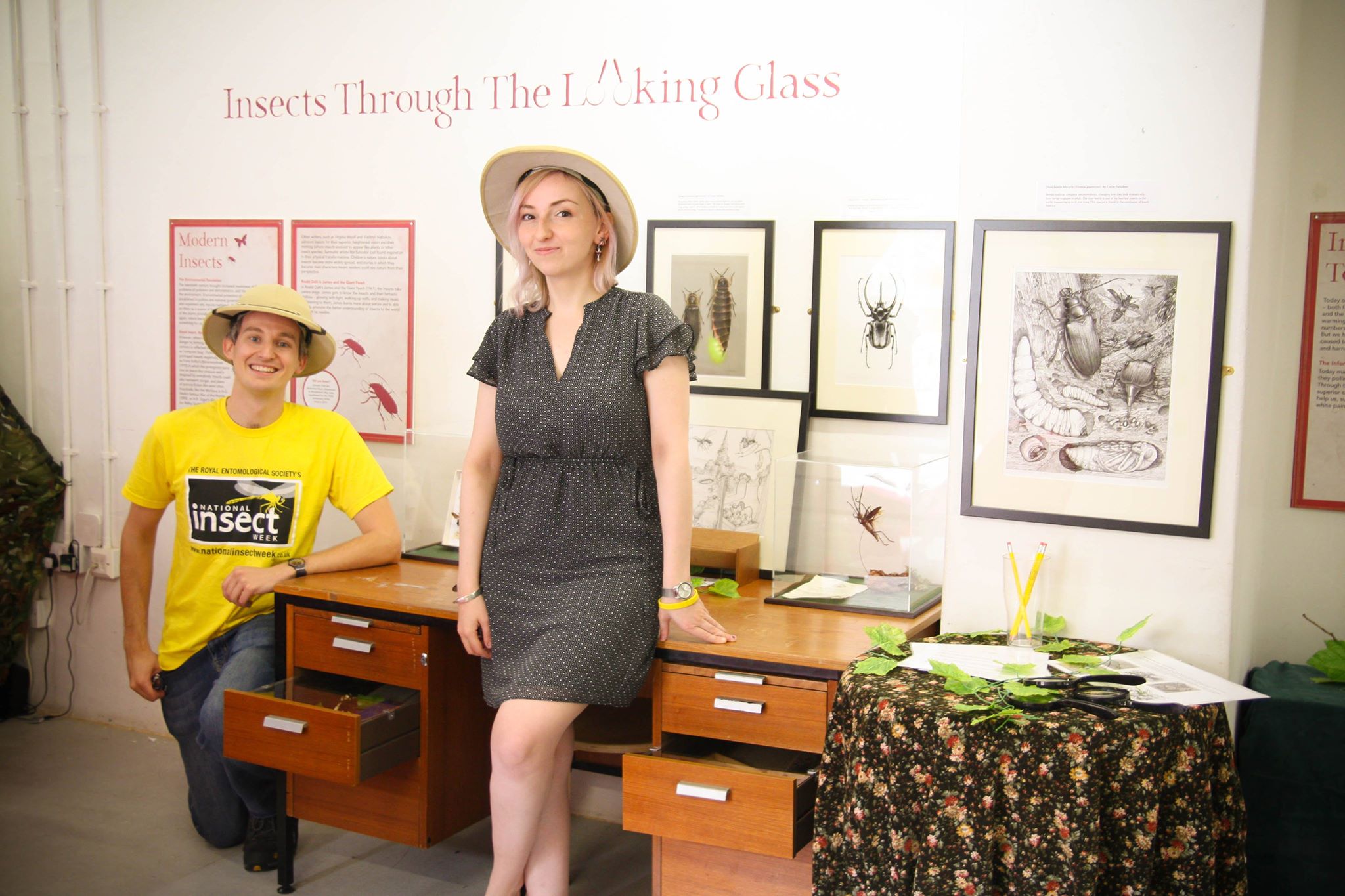 out them, insects have always fascinated us humans. Egyptians worshipped them as Gods, they inspired the most famous scientists' in history, and they are characters in some of our favourite stories – they become deeply woven into our culture. But we also depend on insects for a healthy environment and our own survival. They pollinate our crops, remove waste from the environment, and create healthy soils. But recent headlines tell us about the sharp decline in bee populations, and entomologists warn us that if insects disappear, so do the vital services they provide us and our environment, putting us all in danger.

Despite their importance, insects are more often portrayed as objects of terror and spreaders of disease, however a quieter revolution has been happening for over 150 years in the stories we read to our children, in which insects have slowly conquered the role of heroes to challenge these negative attitudes. This is the topic of a recent exhibition – 'Insect's Through the Looking-Glass' – at Oxford's Story Museum which explores how 'the little things that run the world' inspired such famous children's writers as Lewis Carroll, Dahl, and M.G Leonard – award-winning author of the Beetle Boy trilogy. The exhibition was funded by National Insect Week and The British Society for the History of Science.

In the exhibition, visitors turned into explorers themselves, and uncovered the secret histories of children's literature's most famous creepy crawlies - for instance Lewis Carroll's famous Caterpillar. The Oxford author's private library contained numerous books on entomology – the science of insects – a popular pastime for Victorian gentlemen, entomology was also a common subject in children's books which provided the models for John Tenniel's illustrations for the Looking-Glass insects. These originals, and much more, could be found in the drawers of a replica Victorian "Entomologist's Desk".

But it's not only about the Victorians: more recent authors, like Roald Dahl wrote ab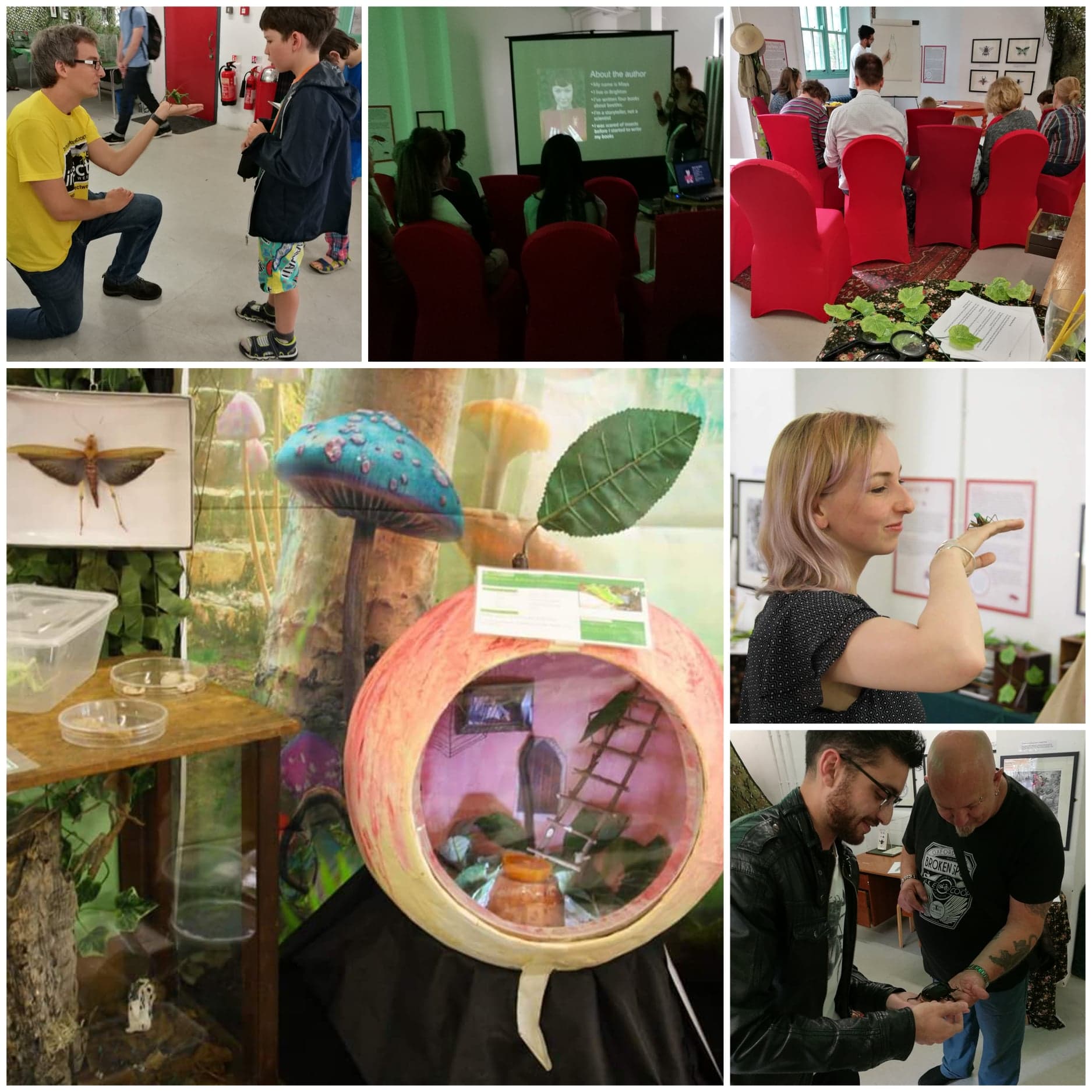 out insects, as he said himself, because all the other animals had already been written about by Beatrix Potter (Peter Rabbit) and A.A. Milne (Winnie-The-Pooh), except the really tiny ones. But Dahl's first drafts for the story – which was originally meant to be about a different fruit entirely – show how much research and environmental concern went into the portrayal of those little characters – far more, it turns out, than he could fit into the story! Many surprising facts about insects – real and fantastical – a were dotted around the museum to be discovered in an in-house bug hunt.

Curators Franziska Kohlt and Chris Jeffs (pictured), both current or recent students at Brasenose College, traced the history of literary insects through the Victorian Age of exploration, the environmentalism of the twentieth century and our current age, through giant illustrations and interactive displays, combining literature and science to show how looking at insects as the heroes of stories, and learning from them, we can not only save insects, but save the planet.

Numerous special events brought the exhibition to life, with real living insects of the Travelling Insectarium, and workshops with hyper-realist illustrator Carim Nahaboo, whose artwork was on show, including especially commissioned illustrations of Carroll's and Tolkien's fantastic invertebrates. Author events and talks on J.R.R. Tolkien's entomology of Middle-Earth by literary scholar Dimitra Fimi and the real and fantastic metamorphoses of insects of Lewis Carroll by the curators rounded off the programme – so that there was certainly lots for everyone to discover! The exhibition will hit the road following its stay at the Story Museum, so look out for 'Insect's Through the Looking-Glass' near you.


By Franziska Kohlt (Ekaterina Shatalova: instagram @shatalchik)