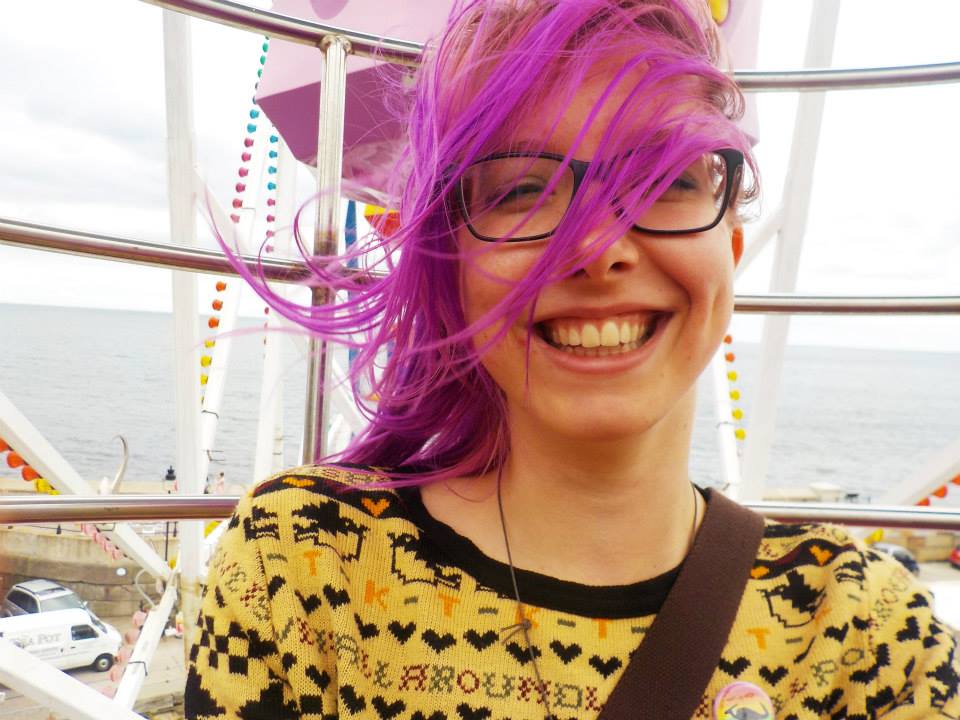 On the 22nd of June I handed in my keys to Brasenose College porter's lodge for the last time. The memory of my arrival at the college in October 2014 seems simultaneously both fresh and belonging another world. A three-year undergraduate degree at Oxford has flown by and yet is full of experiences, relationships and personal growth that have changed my life and the way I think about my future.

I remember when my parents dropped me off on the first day of my freshers' week. I was wearing my jeans with my favourite Doc Martin's boots and a Ross Noble tour t-shirt, a carefully curated outfit designed to show that I was down to earth and didn't take myself too seriously. At the end of my time at University it would never occur to me to think so self-consciously about the way I presented myself to others around college, because Brasenose had very quickly become my home. A comfortable place where I could walk barefoot in a food-stained t-shirt and joggers to collect my laundry, stopping to chat to my friends, share a joke with a porter and smile at familiar faces similarly going about their daily activities. In some ways, however, the wonder and wealth of the experience of studying at Oxford never wears off. The treasures of the many libraries and the history of the academic tradition still continue to amaze me and waking up to a view of the Radcliffe Camera every day of my second year was a source of constant gratitude for me (and a source of constant content for my Instagram account).

As an historian at Oxford I have studied a wide range of topics over three years, from the development of nationalism in 19th century Britain to the decline of the ancient city as a cultural phenomenon in the Mediterranean, from monastic reform in 10th century Yorkshire to military reforms in Mughal India. I arrived as a committed disciple of Early Modern history (1500-1800) and am leaving a devotee of the Early Medieval, most at home among stone sculpture, grave goods, swords and saints' lives.

University education for a historian teaches you to be a lot more independent and self-motivated, I had few contact hours a week and enjoyed the freedom to structure my own days of reading, writing and preparing for tutorials and classes. I feel my skills have developed exponentially owing to the fast-paced Oxford terms. I remembered thinking that I must have learnt a greater volume of content in my first term at Brasenose than I had in my last year of A-Level history. The academic life at Oxford is challenging, but it is also rewarding and is designed to develop inspired, unique and energetic minds rather than test you to breaking point.

Working in small groups for classes and sharing my tutorials with only one or two people has meant I have built some tight and enriching intellectual relationships with my fellow historians. We supported and challenged each other and it was always a comfort to have people to despair with over particularly complex reading or a daunting essay question. I have attended many interesting lectures and seminars by leading authorities on a variety of topics, some relevant to my course, others just for personal interest or to hear a speaker whose work I had always adored or vehemently disagreed with!

To reflect only on my work would be to omit the vital context of studying at Oxford. The college community and the business of living outside of the library is central to what makes the experience so valuable and enjoyable. At Oxford I was able to continue to pursue extra-curriculars which I had enjoyed before university, such as debating, badminton and watching the latest episode of Game of Thrones with friends. I also took up things that I had never imagined I would have the opportunity to enjoy. I sang in the chapel choir (and look forward to a forthcoming trip to Rome for a series of services and concerts in world famous churches with them), served as vice-president of the college's History society and even acted in plays!

As someone who was encouraged to apply to Oxford, and specifically to Brasenose, by students visiting my sixth form and talking about their own experiences it was important to me that I help spread the facts about life at Oxford to prospective applicants too. Many great memories were made whilst I was helping at open days, interviews and showing visiting school groups around college, chatting to them about what it was like to study there. It was really inspiring to meet so many enthusiastic people who were thinking about their futures and who could go on to be the future of Brasenose College.

The main thing that cheered me as I left this close and busy community is the fact that the friendships I have made here do not end with my degree. I have formed deep and lasting relationships with people from all over the country, and indeed the world, with different experiences and interests, who have been brought together by sharing of our tutorials, takeaways, troubles and triumphs over the last three years. I have holidayed with my friends from Brasenose, we have stayed up all night watching election coverage, we have maintained friendships during their years abroad and I have no doubt that we will take a piece of Brasenose with us in our continued fellowship for the years to come.

My time at Brasenose has changed the way that I imagine my life is going to be. At 16 I had never considered applying to Oxford and I had no idea what I wanted to do with my life, the world seemed a place of pre-destination, close doors and disappointing practicalities. I'm still far from deciding 'what I want to be when I grow up' but because of my time at Brasenose I don't worry about it so much. I know there is plenty I could do with the skills and the desire to keep learning that I have and I have proof that the world is full of young people like me feeling uncertain yet excited about the future.

I write this article sitting at a desk in a flat in Bethnal Green where I am staying while I participate in a summer internship in community organising in East London. Everything is new and unfamiliar again but becoming part of this unique and ancient university, and the changing community that gives it life, and having it become part of me was a privilege and a pleasure that will stay with me wherever I go.
Have a look at our prospectus to learn more.