Positions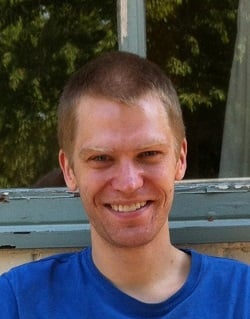 Associate Professor of Law
Fellow and Tutor in Law, Worcester College
Lecturer in Law, Brasenose College
Qualifications
MA (Cantab); BCL, MSt, DPhil (Oxon)
Academic Background
James Edwards read Law at Christ's College, Cambridge, graduating in 2006 with first class honours. While at Cambridge he was awarded the Sweet and Maxwell Prize for Best Overall Performance (2004), the E.C.S. Wade Prize for Constitutional Law (2004), the KLegal Prize for Tort Law (2004) and the George Long Prize for Jurisprudence (2006), as well as a number of college prizes.
In 2007, James graduated with distinction from the BCL. He remained in Oxford for his doctoral thesis, which he wrote at University College under the supervision of Prof. John Gardner and Prof. Andrew Ashworth. The thesis argues that certain uses of the power to criminalise amount to misuses of that power, because they violate principles of justice or demands of the rule of law.
Before taking up his current position, James was Stipendiary Lecturer in Law at Hertford College, Oxford (2010-11) and Fellow and Lecturer in Law at Christ's College, Cambridge (2011-14).
Undergraduate Teaching
Dr Edwards teaches Criminal Law and Jurisprudence, compulsory papers in the first and second years respectively.
Publications
1. Books
Reading HLA Hart's The Concept of Law (co-edited with Luis Duarte d'Almeida and Andrea Dolcetti) (Hart Publishing, 2013)
2. Articles
'Laws That Are Made to Be Broken' (2018) Criminal Law and Philosophy (forthcoming)

'Criminal Law's Asymmetry' (2018) Jurisprudence (forthcoming)

'An Instrumental Legal Moralism' (2018) 3 Oxford Studies in Philosophy of Law (forthcoming)

'Criminalization Without Punishment' (2017) 23 Legal Theory 69-95

'What's Public About Crime?' (co-author: Andrew Simester) (2017) 37 Oxford Journal of Legal Studies 105-133

'Harm Principles' (2014) 20 Legal Theory 253-285

'Some Claims About Law's Claims' (co-author: Luis Duarte d'Almeida) (2014) 33 Law and Philosophy 725-746

'Wrongfulness and Prohibitions' (co-author: Andrew Simester) (2014) 8 Criminal Law and Philosophy 171-186

'Coming Clean About the Criminal Law' (2011) 5 Criminal Law and Philosophy 315-332

'Justice Denied: The Criminal Law and the Ouster of the Courts' (2010) 30 Oxford Journal of Legal Studies 725-748
3. Book Chapters
'Prevention with a Moral Voice' (co-author: Andrew Simester) in Simester, du Bois-Pedain and Neumann (eds), Liberal Criminal Theory: Essays for Andreas von Hirsch (Hart 2014)
'Hart's Readers' (co-authors: Luis Duarte d'Almeida and Andrea Dolcetti) in Duarte d'Almeida Edwards and Dolcetti (eds), Reading HLA Hart's The Concept of Law (Hart Publishing, 2013)
'Criminal Law' (co-author: John Gardner) in LaFollette (ed), The International Encyclopedia of Ethics (Wiley, 2013)
4. Book Reviews
'Master Principles of Criminalisation' (2016) 7(1) Jurisprudence 138-148
'The Ends of Harm by Victor Tadros' [2012] 128 Law Quarterly Review 466-469
'Crimes, Harms, and Wrongs by AP Simester and Andreas von Hirsch' [2012] 1 Criminal Law Review 75-78
Email address