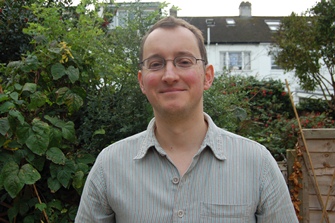 Position

Tutorial Fellow in History
Qualifications
BA, MA, DPhil (Oxon.)
MA (London)
Academic Positions
University Lecturer and Tutorial Fellow in Modern History at Brasenose, and Lecturer at St. John's.
I will be on research leave in 2011-2013 following the award of a Leverhulme Prize in 2010.
Academic Background and Previous Positions
I studied Ancient and Modern History at Oxford (1996), and then History and Anthropology at University College London before returning to Oxford for my DPhil. in History (2002). I then moved to Cambridge, first to a Research Fellowship at Clare Hall, and then in 2008 to a College Lectureship at Churchill and Murray Edwards College. I joined Brasenose and St. John's in 2011.
Undergraduate Teaching Areas
Early modern world and European history
Graduate Teaching Areas
I welcome research students in early modern world history, particularly cultural and religious encounters in Asia, and in Sri Lankan history.
Research Interests
I initially specialized in the history of Sri Lanka c.1500-1650, which is when the island
came under the influence of Portuguese imperialism. My work has increasingly adopted a more comparative or inter-disciplinary approach, and addressed such themes as origin myths, ethnic consciousness, and sacred kingship. I'm currently involved in a project to examine the notion of a global early modernity, and am working on a comparative analysis of elite conversions to monotheism across the world 1450-1850.
Publications
Kingship and Conversion in Sixteenth-Century Sri Lanka: Portuguese Imperialism in a Buddhist Land (Cambridge University Press, 2007).
'The Vijaya Origin Myth of Sri Lanka and the Strangeness of Kingship', Past and Present 203 (May 2009), 3-28.
'Sri Lanka in the Long Early Modern Period: Its Place in a Comparative Theory of Second Millennium Eurasian History' in Modern Asian Studies 43, Part 4 (July
2009), 809-864.
'Transcendentalist Intransigence: Why Rulers Rejected Monotheism in Early Modern Southeast Asia and Beyond', in Comparative Studies in Society and History, April 2007, Vol. 49, no. 2, 358-83.
E-mail
Links
http://www.history.ox.ac.uk/faculty/staff/profile/strathern.html