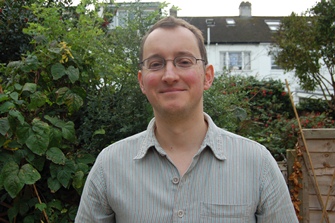 Position

Tutorial Fellow in History
Qualifications
BA, MA, DPhil (Oxon.)
MA (London)
Academic Positions
Associate Professor of History
Tutor and Fellow in History at Brasenose, and Lecturer at St. John's.
Academic Background and Previous Positions
I studied Ancient and Modern History at Oxford (1996), and then History and Anthropology at University College London before returning to Oxford for my DPhil in History (2002). I then moved to Cambridge, first to a Research Fellowship at Clare Hall, and then in 2008 to a College Lectureship at Churchill and Murray Edwards College. I joined Brasenose and St. John's in 2011.
Undergraduate Teaching Areas
Early Modern Global and European history
Graduate Teaching Areas
I welcome research students in early modern world history, particularly cultural and religious encounters in Asia, and in Sri Lankan history.
Research Interests
My most recent publication is a theoretical book about religion and politics in the premodern world (Unearthly Powers – see below). This will be followed by a companion book, Converting Kings: Kongo, Japan, Thailand and Hawaii Compared 1450-1850 (Cambridge, forthcoming), about why rulers in some parts of the world converted to Christianity and others did not.
I initially specialized in the history of Sri Lanka c.1500-1650, which is when the island came under the influence of Portuguese imperialism. My work has increasingly adopted a more comparative or inter-disciplinary approach, and addressed such themes as origin myths, ethnic consciousness, and sacred kingship.
Publications
See Faculty page below, for full list.
Unearthly Powers: Religious and Political Change in World History (Cambridge 2019)
https://www.cambridge.org/core/books/unearthlypowers/2A53B703811A4344B65CF37CC9C6E143
Sri Lanka at the Crossroads of History, ed. Zoltán Biedermann and Alan Strathern (UCL Press, 2017)
Kingship and Conversion in Sixteenth-Century Sri Lanka: Portuguese Imperialism in a Buddhist Land (Cambridge University Press, 2007).
Global Early Modernity and the Problem of What Came Before, Past & Present, Volume 238, Issue suppl_13, 1 November 2018, Pages 317–344
'Religion and Empire', Encyclopedia of Empire, ed. John MacKenzie (Wiley-Blackwell, 2016).
'The Vijaya Origin Myth of Sri Lanka and the Strangeness of Kingship', Past and Present 203 (May 2009), 3-28.
E-mail
Links
Faculty of History - Alan Strathern