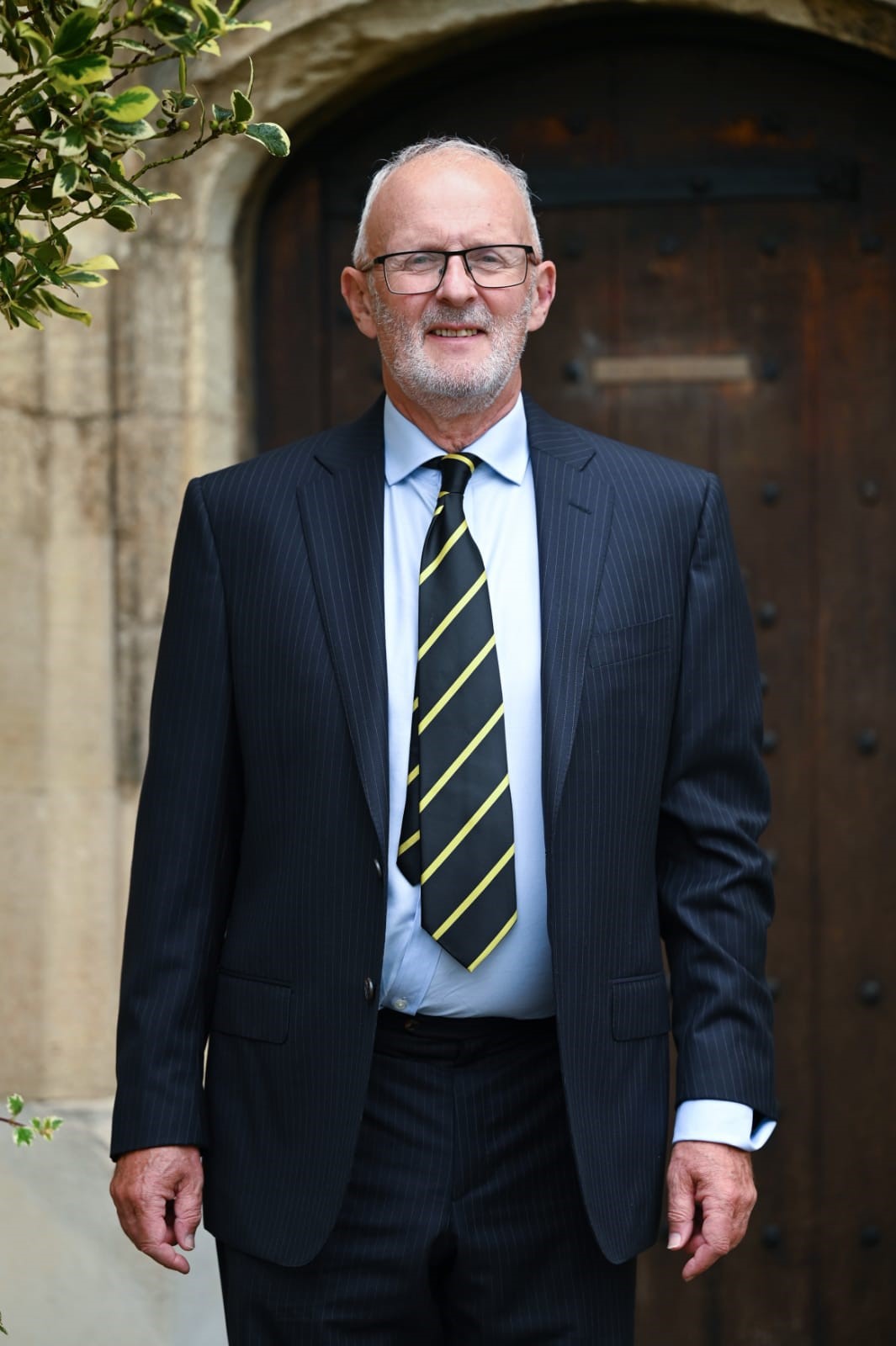 Jo Baring;
Our alum Jo Baring, the curator of the Ingram Collection of Modern British & Contemporary Art gave a great talk to a packed crowd in the Amersi Room on 9 November. She is the editor of Revisiting Modern British Art, a major new book on 20th Century British Art which was published last month. She spoke especially about Pallozzi whose Lord of the Forge sculpture has been loaned by the Collection and adorns our Front Quad. She outlined The Ingram Prize which is now a leading prize for contemporary artists and was highlighted by The Times as Critics Choice for Visual Arts.

Simon Altmann:
The funeral of Simon Altmann took place, as were his wishes, in our Chapel on 31 October 2022. It was a sombre yet somehow also joyous occasion as his life was celebrated through songs, poetry and tributes from family and friends. Simon was a mathematician turned physicist. He started teaching for us in 1960 and became a Lecturer in 1962 and a Fellow in 1964. Simon broke barriers on his appointment as the first Tutor for Graduates in 1971 (and in this role he had great influence on the transformation of the HCR). He ended his career as Vice Principal as long ago as 1990. For me he epitomises Brasenose being open to world; he was welcomed into our college community and then was welcoming to others. He was a polymath, a family man. He was passionate as perhaps only South Americans can be. John Peach with whom he taught for many years said of Simon on his retirement in a piece he wrote in the Brazen Nose "he is entirely without rancour, and his principles are held with no dogmatism or intolerance for others, firm and fixed through they be for him". I finished Te extranare mucho. Estabas unico - una persona excepcional. The music was exceptional including Pal Banda a member of the Allegri Quartet a friend of Simon's who played a Grancino cello, more than 300 years old

Miscellany:
We have had some other great external and internal speakers Jagbir Jhuti - Johal, Professor of Sikh Studies spoke to students for diwali, and David Bennett Chairman of NHS Monitor addressed our PPE Society in October and gave a fascinating account of working for Tony Blair at Number 10.

Our alum Bastian Zahn was awarded the "Prix spécial de la Faculté de droit de l'Université de Fribourg" by the jury of the XII International Prize in Roman Law.