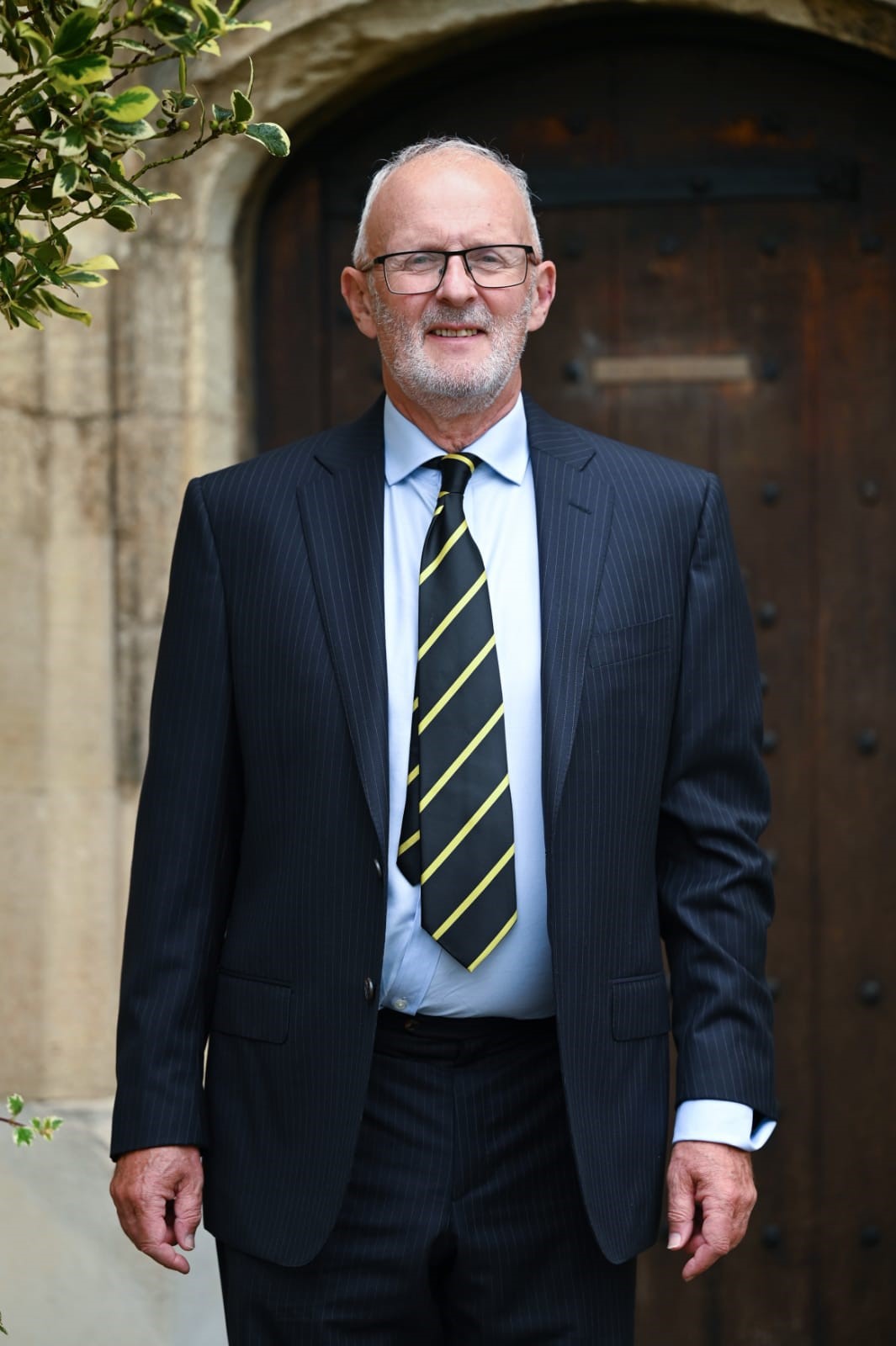 HM The Queen
We were all devastated by the death of our longest serving monarch. She reigned with such dignity and grace and reached out to every section of society and every part of the country. She was a great unifying force. As Princess Elizabeth, she had lunched in Brasenose when she visited the University in 1948 and she visited again as Queen when Roger Cashmore was Principal. We have made a commemoration book available for signature and readers will have seen our statement.
On 11 September I attended on behalf of College the Oxford Proclamation of the new King by Carfax Tower which was a wonderful occasion which brought together all parts of Oxfordshire (although necessitated by such sad circumstances).
Awards
I congratulate Perla Maiolino who received a gold teaching award from the Engineering Department for this year's teaching and Sos Eltis who received her Recognition of Distinction in this year's awards.
Ukraine
We are delighted to welcome Volodymyr Venher, a legal scholar from the National University of Kyiv-Mohyla Academy in Ukraine whom the College is hosting this year. Volodymyr is an academic visitor at the Institute of European and Comparative Law (IECL) researching comparative constitutional law and during his time in Oxford will be staying in nearby Brasenose College accommodation. I want to thank Prof Birke Häcker for her work in arranging this collaboration and also the anonymous donor who is partly paying for the visit.
Gaudy
We are increasing the number of gaudies to make up for those lost during the pandemic. The 1992/93 gaudy on 2 September was terrific. I usually read from parts of the Brazen Nose for the periods and wanted to share with you two extracts of note
1992
'The Women's Football team is moving from strength to strength, not only in numbers but also in skill and ability. With our new 'Can you kick it?' training tops and warm-up routines we certainly look the part and the old stigma that we had never scored a goal was finally dissipated with a resounding Cuppers victory over St Anne's (and no, there is absolutely no truth in the rumour that only six of their players turned up!)'
1994 'The JCR Committee for the year…had a list of firsts to its name: it included the first ever vice-president; it was the first committee (for a number of years at least) to be headed by a balance of genders; and perhaps most significantly it must surely have been the first committee ever to have the top three posts occupied by students north of the midlands.'
Graduation
On 5 August I gave a speech at our big Graduation. 99 graduated in glorious sunshine and it was great meeting their parents, girl and boyfriends and wider family members. Well done to all of them. As I said in my speech, gaining an Oxford degree is a major achievement.
Miscellany
Each year the Fellows visit some of the land which is owned by the College which comes in various forms. This year we visited our farms near Garsington (just outside Oxford), our marina and land in Cropredy (North Oxfordshire) and our land by Marston Ferry Road in the City itself. It is fascinating talking to the farmers and marina owners we met during that day.
Suzanne and I visited the Edinburgh Festival and were delighted to take in the stand-up comedy provided by Alec Watson (4th year Classics) in 'The Oxford Revue and Other Farmyard Animals'.
As an avid ice cream fan myself, I am delighted we gave free ice cream to all staff on 17 August when a van came to the site. It came through the High Street gate to treat staff to ice creams after a long hot and busy summer.
I hope you have a good term.