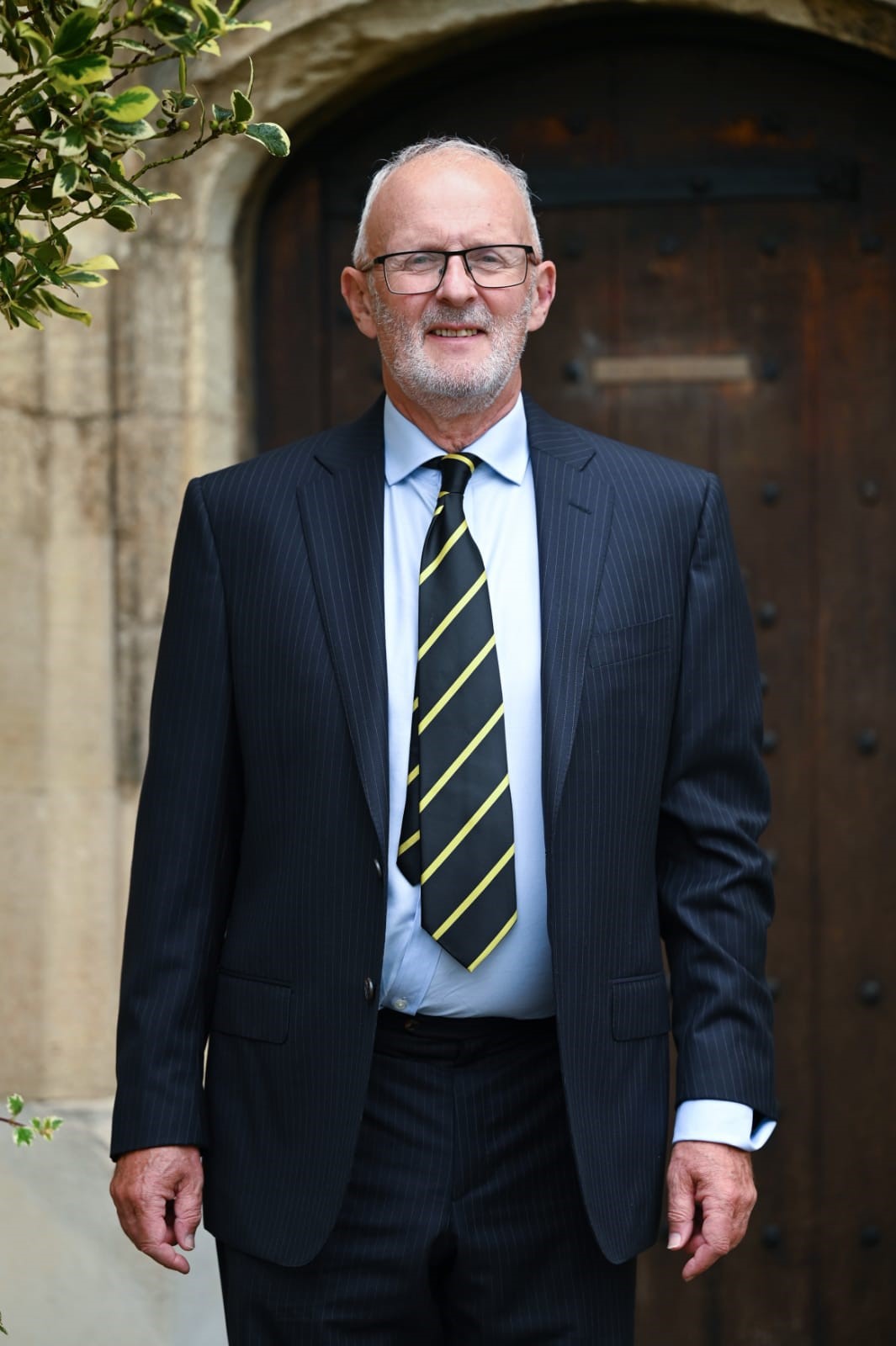 Welcome back to the new Term. I have quite a bit to catch up on from the Easter Vacation. Suzanne and I visited Washington DC and New York. It was great to meet up again with alumni many of who we had not seen since before the pandemic. It was also wonderful to stay at the Harvard Club in New York.

Ukraine:
We are all saddened and horrified by the situation in Ukraine. I am delighted that we are from time to time flying the Ukrainian flag. We are also one of the colleges signed up to provide graduate studentships for Ukrainian students. The University will re-open graduate admission for a period of 6-8 weeks with a view to making offers to up to 20 Ukrainian students who will be admitted to one-year Post Graduate Teaching programmes. Selection of the PGTs will be organised centrally by Graduate Admissions, drawing on relevant expertise from our Senior Golding Fellow Professor Alex Betts gained in working with individuals who are refugee/stateless/under humanitarian protection.
Offer Holder event:
Brasenose College's first undergraduate Offer Holder event was held on 16th March, and was created as a response to Open Days and Interviews being held online during 2021, meaning that our new students had not visited the College physically. It was organised jointly by Joe Organ the Schools Officer, and Bronwen Tomkinson, until recently the Admissions Officer. Despite the damp weather it was a wonderful occasion, with nearly 100 of our offer holders visiting and many of them staying overnight. We did ice breaking games, tours of the College, chat with ambassadors, meetings with tutors, meals and more. Throughout the day the atmosphere was electrifying, and the excitement amongst the offer holders was palpable. All in all, it was a tremendous day which may become a regular feature in the calendar.
May Day:
It was great to see May Day back again in person. The police estimates were that over 12,000 people welcomed in May morning in Oxford city centre. Later that day we heard a wonderful sermon by HH Judge Charles Wide QC centred on his great grandfather in law, John Buchan, a Brasenose alum.
Jayne Birkby:
Jayne Birkby, one of our Physics Tutorial Fellows, took part in a brilliant Principal's Conversation on Exoplanets on 26 April. Her passion really came to the fore as she addressed a large audience who were also enthused by the subject. You can view the recording at: https://www.bnc.ox.ac.uk/alumni/recordings
Anatomy of a Scandal:
Congratulations to our alumna Sarah Vaughan (nee Hall) whose Anatomy of a Scandal has been made for TV by Netflix, featuring clips taken just outside the side door to the Lodgings on Brasenose. Sarah She joined me with several other alums for dinner on the Sunday of week 0 (including Julia Kreitman, a well known agent and Justine Kershaw, a TV producer, all of whom spoke at a memorable recent Principal's Conversation). As far as I am aware it is the first High Table when we have had 8 women and just one man (me). Sarah's new book just out is entitled Reputations.
Sport:
Congratulations to our student Rachel Martin who played a major part in the University Womens Rugby win in the Blues match and to Jack Tottem who was cox for the successful men's boat in the Boat Race.
I have been reading Michael Crick on Farage; G Graff on Watergate; Jane Read's Borderlands about Ukraine.