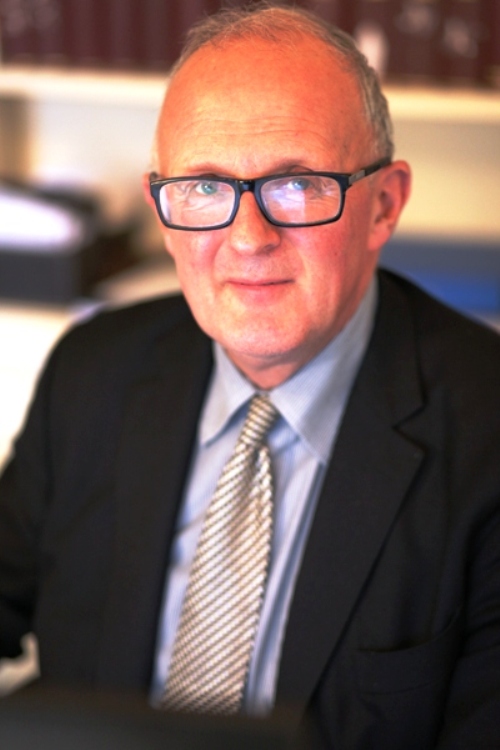 Our Freshers:
I enjoyed welcoming our Fresher intake at the undergraduate and then graduate dinner. All appeared enthusiastic.
This year's Fresher undergraduate cohort is 103. There is a female majority: 56 women and 47 men, continuing a recent trend over the past five years. Of the 86 UCAS "Home" applicants, 70 attended state-maintained schools and 16 independents. The proportion of home applicants attending state schools is, therefore, 81% which is in line with the 80% of students attending state 6th forms nationally. The proportion has grown steadily since 2012 when it was 49% - a tribute to effective outreach that has resulted in many more applications to Oxford than used to be the case. All types of school are represented from all major regions of the UK, not just selective grammars. The share of overseas students is similar to 2020 although there is a shift from EU to international with the majority from either China, the USA, or Singapore. I am grateful to the Senior Tutor and the Admissions Officer for providing this information.
Frewin New Build:
It is great to see progress being made on the Frewin New Build– although we will still have to wait until 2023 for the 30 new students rooms to be in service. The site Main construction commenced on 13th September 2021 with erection of the hoardings. Demolition of the music room and existing garden walls have been completed and the trees removed. The removal of the existing Frewin archway has been completed with the stone stored onsite so that the archway can be rebuilt at the end of the project. Oxford Archaeology maintained a watching brief during the removal of the arch and the protection of the historic walls. These demolitions have enabled the site top-soil strip to be carried out and the laying of crushed hardcore to construct the piling mat. Air spade investigation works have been carried out around the remaining, protected, chestnut tree to enable the final piling design / location to be agreed. I personally love the Messenger statue in Frewin by our alumnus Bill Tucker but recognise that this is not a unanimous view!
Congratulations:
I offer warm congratulations to two Fellows.
Prof Jayne Birkby, our Physics Tutorial Fellow, has been awarded a Philip Leverhulme prize by the Leverhulme Trust to explore the conditions playing out on the surfaces of rocky planets orbiting other stars, using the world's largest telescopes. See https://www.leverhulme.ac.uk/news/2021-philip-leverhulme-prize-winners
Prof John Todd, our Cheah Fellow, has been awarded the 2021 EASD-Novo Nordisk Foundation Prize for Excellence for his decades of effort to understand, prevent and combat type 1 diabetes. See Professor John Andrew Todd on being awarded the 2021 EASD-Novo Nordisk Foundation Prize for Excellence.
Ursula Buchan:
Ursula Buchan spoke superbly at our first Principals Conversation in person for fifteen months. She gave a clear conspectus about her grandfather John Buchan and her wonderful book Beyond Thirty-Nine Steps. She presented an outstanding set of slides including several of the Brasenose of his day. She indicated how committed Buchan was to Brasenose. Indeed, he had been President of the Brasenose Society our alumni Association. Besides an author he was a soldier, politician, barrister, devoted family man, and Governor General of Canada. She also spoke about the difficulties of writing a book about a relative. She did not want it to be a hagiography and indeed she does not in the book gloss over the now contested parts of his legacy in particular colonialism, racism, and alleged antisemitism. One of the most amusing incidents she recalled was when Buchan and others confronted a gang of students who were protesting about the then Principal's plans to turn Brasenose into an intellectual College. I very much recommend Ursula's book.
I have been reading Broken Heartlands by Sebastian Payne.