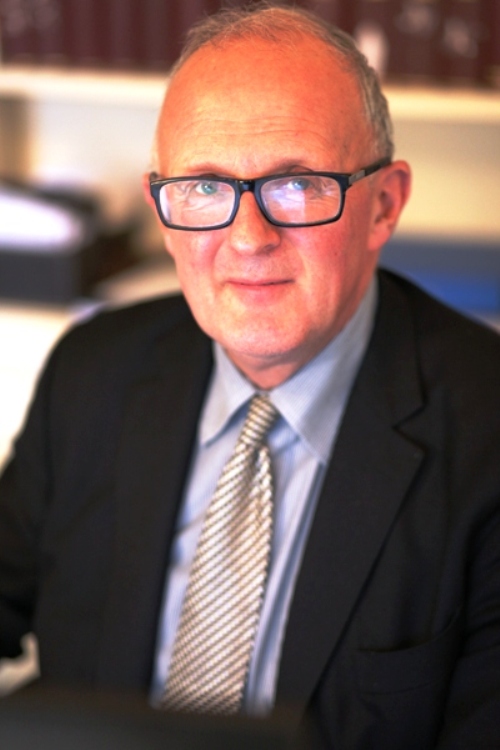 Brasenose Alumni Society :
On 18 September we held the first big dinner post covid. There was a packed Hall for the annual dinner of the newly renamed Brasenose Alumni Society. The 125 tickets sold out very fast. It was an excellent dinner presided over by the outgoing President of the Society, Amanda Pullinger.

Accolades:
I am delighted to announce some new accolades for two already garlanded Fellows. Prof Birke Hacker has been elected a member of the Academy of Europe (Academia Europaea). The Academia Europaea is a pan-European Academy of Humanities, Letters, Law, and Sciences, founded in 1988 with headquarters in London. Prof Elspeth Garman received a Lifetime Achievement Award under the University's 2021 Teaching Excellence Awards scheme. Warm congratulations to both Fellows.

Bill Tucker:
The College was delighted to receive a visit on October 3 from old member, Honorary Fellow and distinguished sculptor Bill Tucker. Bill and Kamini met Fine Arts Fellow Ian Kiaer and Classicist Llewelyn Morgan at Frewin to view his three-metre bronze statue Messenger, installed there just last week. There was general approval of its positioning, even from a fox who wandered past and had a sniff while we were standing there chatting.
Oxford Nanopore float:
You will have seen the news of the highly successful float of Oxford Nanopore, which is involved in genetic data sequencing. You may not be aware that one of the senior directors is Spike Willcocks, a BNC alumnus. It is based on the science of Hagan Bayley who was briefly the College Fellow in Organic Chemistry. Graham Richards also played a part in the creation of the company. It was a spin out from the Chemistry Department. The company is worth a cool £5 billion.

Miscellany:
On 30 September there was a great reunion at the Reform Club for the classes of 77, 78 and 79. There was a preponderance of lawyers as one would expect, but also healthy representation of historians and PPEists, including respectively the two hosts Nick Denton and Simon Lewis.

I have been reading Difficult Women by Helen Lewis, and The long war by David Loyn.