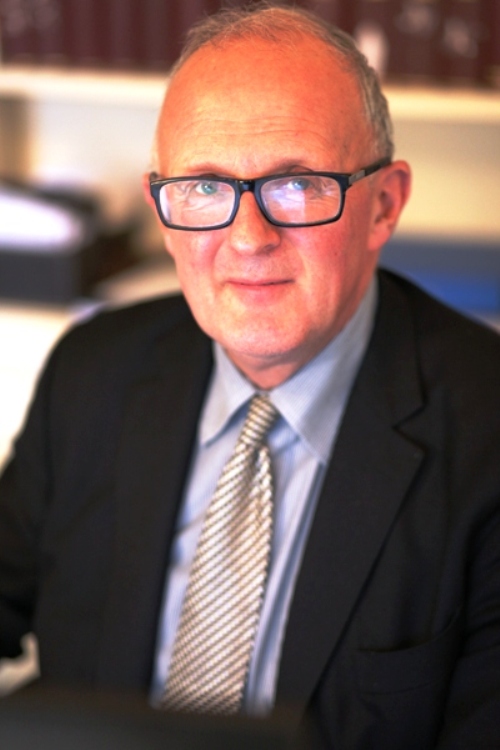 There is a chance that this year will be better than last, largely because of the brilliant efforts of the Oxford scientists who have created the Oxford/AstraZeneca vaccine. We can be very proud of, and very grateful to, the vaccine teams. I thank those members of our JCR and HCR who are volunteering to help with vaccinations.
At the start of Term, only about 190 students can be resident in College (graduates and undergraduates), because they fall within the Government exemptions. By reason of Government guidance, all teaching, except in particular specified subjects, will be online until at least 15 February when the guidance is due to be reviewed. I pay tribute to our academic staff, who I know are working very hard to provide this learning, and to students progressing their degrees in the most challenging of circumstances.
I again want to thank all our staff who have reacted so well to these challenging times with flexibility, dedication and resourcefulness. I am pleased that we have been able to avoid redundancies and to (at least for the immediate future) maintain the pay of those on furlough at 100%. We all miss our normal routines and the social interchange which is a key part of College life, and we hope that we can resume these patterns in Trinity Term.
Lord John Mann; Principals Conversation
We were very fortunate to be addressed on 20 January by Lord John Mann ( and Baron Mann, of Holbeck Moor in the City of Leeds) who is the advisor to the Government on Antisemitism on "Combatting Antisemitism". He was the Labour Party Member of Parliament (MP) for Bassetlaw from the 2001 general election until 28 October 2019. John (who is not himself Jewish) has described antisemitism as "the worst of racisms", and chaired the All-Party Parliamentary Group against Antisemitism during 2004–2019.
John spoke to 125 "screens" (probably 160 individuals) of the evils of racism, the Corbyn era of the Labour Party and what we should do as universities. He commended the IHRA definition of anti-Semitism and said that it is being taken on by a growing number of football clubs and sporting bodies.
Keeping going during lockdown
I am delighted that we are putting on yoga and meditation sessions. For the avid runners, walkers or cyclists among us, a BNC group on Strava has been set up to record your exercise and compete against your colleagues for the most activities posted or the furthest total distance travelled. For those new to running, we are encouraged to take part in Couch to 5k. My PA Anna Malkin has set up an informal chat group for all staff to share information and ideas, and keep in touch.
Miscellany
In the important Supreme Court case of Secretary of State for Health and others v Servier Laboratories Ltd and others UKSC 44 it is remarkable that there were three respondents, and junior counsel for each was a Brasenose lawyer: Phillip Woolfe; Alexandra Littlewood; and Laura Elizabeth John. I am grateful to Bill Swadling for pointing this out, a fact which these three who did not overlap probably did not know themselves. All were taught by Bill, Anne Davies and Tom Krebs.
I enjoyed attending the first Chapel online service at which the Chaplain spoke about Moses. The singing was as always beautiful and uplifting.
I spoke about Rewards for whistlebowers in a zoom call for Whistleblowers UK on 14 January.
I have enjoyed reading Alan Rusbridger's book News and How to Use it and Matt Ridley's How Innovation Works.