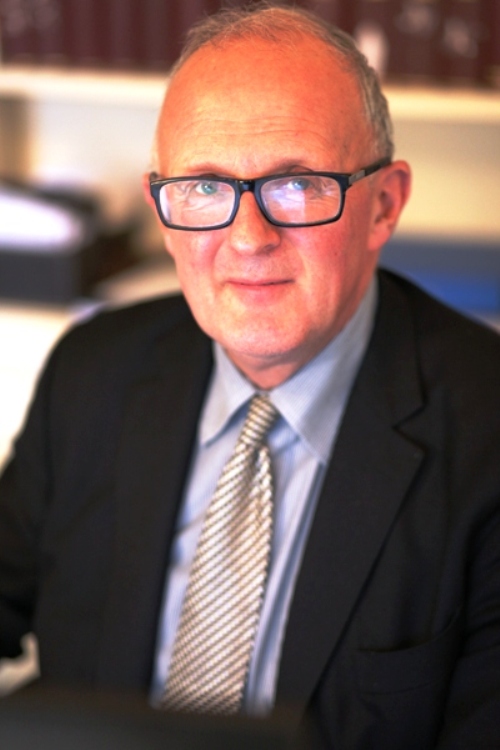 Principals Conversation:
181 people "attended" the first Principals Conversation by MS Teams. It was entitled "Academics and the Real World: Fighting the Covid-19 Pandemic" and featured our BNC Fellows, Professor William James, Professor of Virology, and Professor Philip Goulder, Professor of Immunology, both of whom are involved in fighting Covid 19. There were a wide range of questions on policy and the disease. Indeed questions flooded in before and during the session; the Q&A section was red hot and I have many e mails saying it was the best explanation they had heard. The event was recorded and the link is here: https://ox.cloud.panopto.eu/Panopto/Pages/Viewer.aspx?id=401ab49c-7889-42c4-944c-abc100cfb451
Sorry I did not look into the camera well enough; next time will be better! I thank all those across the College who made this possible and especially William and Philip for their clarity.
Virtual music:
I congratulate Christian Wilson our Director of music for producing this excellent Virtual Music video available on our You Tube channel at https://youtu.be/amAJ_wzb-98. There is a vast array of musical styles from Blow Blow the Winter Wind to a Florence & the Machine song, from drum improvisation to De Nacht, Stabat Mater to synthesizer and much more. Definitely worth a watch; I watched it twice.
Miscellany:
I gate-crashed our BNC Managers' Meeting this week. It was good to hear that our College being compared very favourably with other employers in the way we communicate with staff and how creative people were in working from home. Various social events are being planned including coffee mornings, quizzes and book groups. Some of our students are putting together a murder mystery entitled "Who killed Principal Bowers?" Yikes!
I am becoming a junkie for webinars of all sorts during shutdown. I was delighted to see that Alex Betts our Senior Golding Fellow has started the Oxford Development talks series which feature our other Senior Golding Fellow Masooda Bano amongst others. I heard the first talk by Sabine Alkire on how covid 19 will it affect the multidimensionally poor. This is in collaboration with BNC undergraduate Mia Simovic (who is President of the Oxford Society for International Development). The aim is to showcase the best of Oxford international development research for a wider public audience. The webpage for the talks is available here.
Lockdown has developed new habits. I have been tieless throughout the eight weeks of lockdown and notice that M&S sales of ties has fallen by 98% during this period. We are all getting used to MSTeams and Zoom. It is of course curious watching people through these media rather than face to face. In our interviews for the Golding Junior Fellowship one of the interviewees had a dog who kept coming in and out of shot whilst at Conference of Colleges I could have sworn one of the attendees was asleep I am sure momentarily! Of course, you also learn about people's front rooms too as they are literally inviting you into their homes.
Restaurants are feeling beleaguered at the present time and who knows how many will survive. We are supporting One Ship Street which is doing excellent take aways.
I wonder whether readers heard the 1.45pm slot on Radio 4 last week about Robert Burton's Anatomy of Melancholy. Burton was a student at Brasenose before becoming a Student of Christ Church. His portrait is in our SCR.
Keep safe.