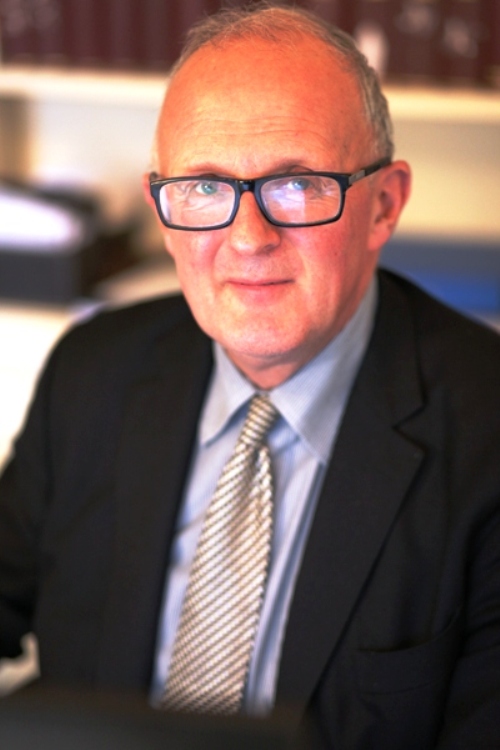 John Gardner 1965-2019:
The College is deeply saddened to announce the death of John Gardner, Fellow and Tutor in Law from 1991 to 1996. After election to a Prize Fellowship at All Souls College, he became a tutorial fellowship at Brasenose. He became the Professor of Jurisprudence in 2000 at the age of just 35, taking the chair previously held by former Brasenose Principal, Herbert Hart. He spoke superbly at our first Great Brasenose Lawyers event in 2016 celebrating the life of H L A Hart. John moved to a Senior Research Fellowship at All Souls in 2016. He died from cancer tragically young on 11th July. Our thoughts are with his wife Jenny and young family. A longer tribute by his successor as Tutorial Fellow, William Swadling appears on our website.
1509 Society event:
On 4 July, the College thanked a collection of generous donors with a party at the Royal Geographical Society. We are hugely grateful to Mark Humphreys and to the Society for making their splendid venue available, and also for a remarkable display of items from the Society's collection (for example, the very hats worn by Livingstone and Stanley at their famous meeting) that the guests were able to view.
Honorary Degree:
On 3 July, I was delighted to attend the conferment of an Honorary Degree at Durham Cathedral on Professor Elspeth Garman. Professor Stuart Corbridge the Vice Chancellor presided with Sir Thomas Allen, the wonderful opera singer as Chancellor. During the course of the introduction to the degree, the Orator stated that the achievements of Professor Elspeth Garman left one "breathless".
Graduation:
On 13 July, amongst some twelve graduands were two golden oldies if they do not mind my so saying, Niall Robinson (Physics 1981) now based in Monaco and Peter Berg (Chemistry 1956) from Canterbury, who gave an elegant vote of thanks at the lunch. Niall and his "team" brought an array of antique cars with them, which were beautifully parked in the Square.
Gaudy:
On 28 June, students from the Matriculation years 2002 and 2003 returned to College for a very successful Gaudy. The Vice-Principal's claim that marking exams was "way harder" than sitting exams was not sympathetically received, but it was otherwise an excellent evening. Particularly memorable was Fatema Orjela's account of a terrifying scuba-diving accident that was still nothing compared to Finals (and, it follows, marking Finals).
Number 10:
On 15 July, I was delighted to visit Downing Street to meet our alumnus Sheridan Westlake OBE, who has worked there under both David Cameron and Theresa May as a Special Adviser to the Prime Minister (Political Policy). He sits in the same room as another of our alumni, James Johnson who kindly hosted a visit to Downing Street for some of our students earlier this year. I was flanked (in a manner of speaking) in Downing St by the victorious England Cricket Team who were coming to a reception after their success in the World Cup. Sheridan kindly offered to speak to the PPE Society.
Miscellany:
On 15 July, I spoke to potential applicants at the Ark Global Academy in Elephant and Castle where my daughter Emma is Head of Enrichment.
I have been reading Fintan O'Toole's excellent book Heroic Failure; Brexit and the Politics of Pain.
Whilst most Fellows are now away from College, in labs and libraries, speaking at conferences, writing books, or even in some cases taking a well-earned break with their families, it is worth remembering the many people within College who are working away over the summer and to thank them for the work they do for the College.
[I am grateful to the Vice Principal for the notes on the 1509 Society and Gaudy which I was unfortunately unable to attend]