Greetings for the new term. Trinity is a wonderful term with decent weather and our wonderful Arts Week. This year we also have the opening of our Library.

North America visit:
When you think of San Francisco, you think of sun and more sun but over the North America alumni weekend on 6 and 7 April it just rained and rained. It was as though we Oxonians brought the weather with us. The University put on a packed programme with speakers including Michael Moritz and Reid Hoffman, former CEO of LinkedIn. I chaired the excellent session given by our Supernumerary Fellow Prof Russell Foster on sleep and circadian rhythms. There was a Gala Dinner too at the Harbour Building. The event attracted about 550 alumni and each College had its separate events alongside the main event. We had an excellent dinner in a restaurant attended by twenty alumni of all ages. We took the chance to visit an alumnus in Palo Alto and had a tour round Stanford University. We have a very successful and long-lasting exchange programme with Stanford.

We then flew to Chicago to meet more alumni; what a great town but we did not have long to see it as we were only there for 30 hours (and it snowed all the time!).

New York was, as always, so exciting. We stayed in Times Square near Trump Tower (which is very heavily guarded) and close to the hotel where Michael Cohen, President Trump's attorney, was picked up in a FBI raid the day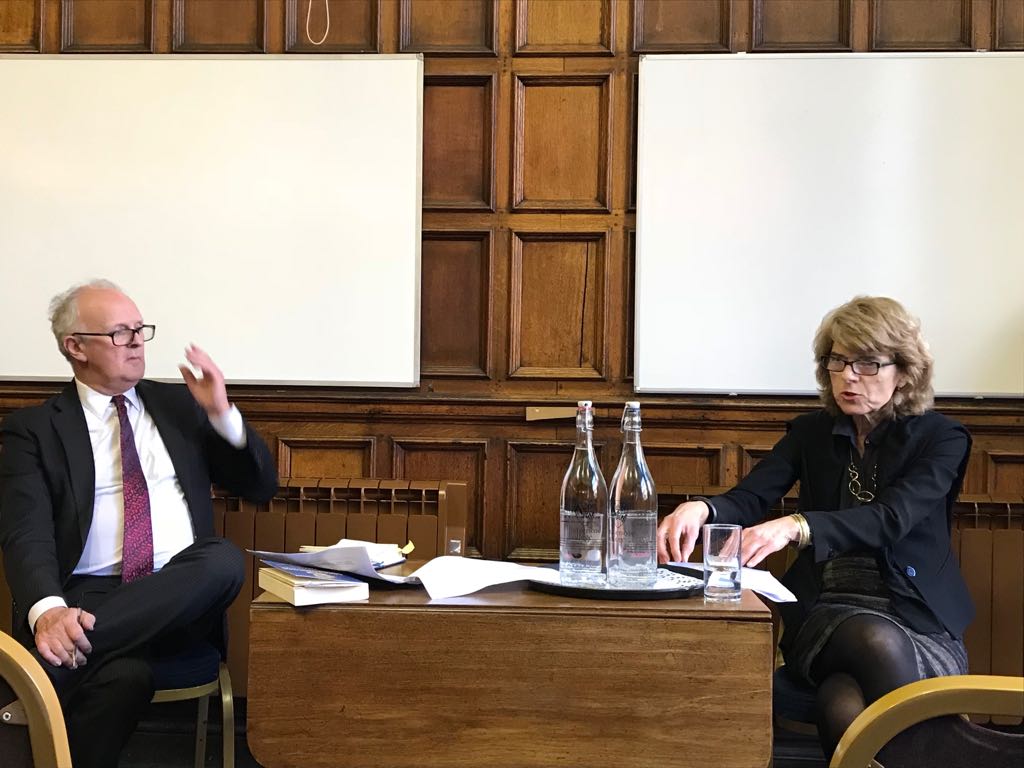 we arrived. We held several one-to-one meetings with alumni and two dinners for several alumni each. We had a party through the good offices of McKinsey and I paid tribute at the event to Dominic Barton who soon steps down as global managing partner. Prof Chris McKenna did an excellent presentation there about his Global History of Capitalism Project which is based at Brasenose.

Principal's Conversation:
Vicky Pryce gave a virtuoso performance in Lecture Room XI on 25 April (as pictured). I started by asking questions and then the audience joined in. We concentrated on Brexit, on which she has firm views. She was concerned about the capacity of the civil service to drive reforms through (although recognising that there were many excellent people in the civil service). There was a particular problem about a lack of trade negotiators. She thought that Theresa May was safe in her job for some time. She saw the lack of housing as one of the most difficult issues facing the country. It was a very enjoyable presentation to Fellows, alumni and students.

Miscellany:
The man who has the task of prosecuting Jacob Zuma on sixteen charges of fraud, corruption, money laundering and racketeering is an alumnus, State Advocate Billy Downer (pictured). He is a deputy director of public prosecutions in the Western Cape.

We entertained another alumnus on 22 April, Chris Evans, the Editor of the Daily Telegraph.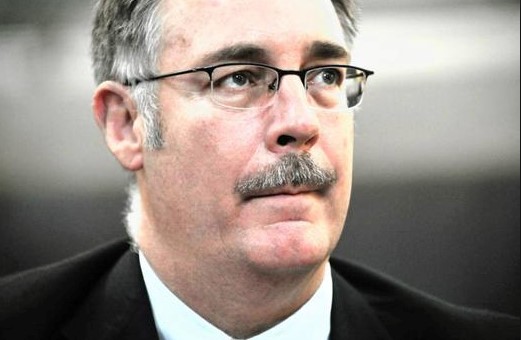 On 23 April, I attended a dinner at Middle Temple for the Oxford Bar Society. Five of the ten Masters of the Middle Temple Bench who hosted, were from Brasenose. It was a great way for the students to meet experienced barristers and judges.

The Ackrill Lecture on Ancient Philosophy, given by Prof MM McCabe of King's College London, saw Lecture Room XI completely packed. She gave a stimulating talk on "Glaucon, Gyges and the Good".