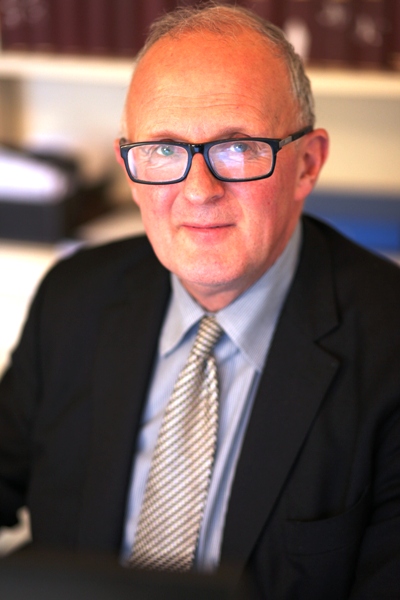 As term draws to a close, I wish you all a good Christmas and Happy New Year. I always feel that the blog does not quite convey the frenetic pace of the term here but I shall try.

Alumni careers clinic; 19 November:
We held an alumni careers clinic when a group of twelve alumni came to College. They heroically gave up their Saturday morning to give advice to our students. Students came to speak to them for ten minutes or so each in the areas in which they were especially interested. The alumni covered a wide area of careers including Media, Economics, Market Research, Engineering and Intelligence. We are really grateful to the mentors for their contribution.
A new organ; 20 November:
20 November saw a dedication of our new organ in chapel by the Bishop of Buckingham Rt Rev Dr Alan Wilson, and his Chaplain Rosie Harper. The organ has been made by the Klops in Holland as a 5 stop instrument and is an exquisite piece which will allow us to expand the repertoire, especially on baroque music. It was made possible by the generosity of Malcolm and Judith Hodkinson. Malcolm matriculated in 1949. Our Director of Music Christian Wilson tells me "it is without doubt the most exquisite instrument of its type currently residing in Oxford". It certainly sounded terrific on its first outing at the service.
The service marked the 350th anniversary of the chapel. In a moving sermon the Bishop emphasised that the challenge for the 350th anniversary of the chapel was to endure that it is a place for everyone, not merely church professionals or the extremely devout.
Vernon Bogdanor returns: 24th November:
Our former Politics Fellow, Professor Vernon Bogdanor addressed one of our Breakfast with Brasenose events at the splendid riverside offices of Norton Rose Fulbright just by London Bridge. The topic was "Theresa May says 'Brexit means Brexit' but what does Brexit really mean?" Vernon now is Professor of Government at Kings College, London and in an excellent position to divine what is indeed meant by this Delphic expression.
He focused on the importance of respecting the sovereignty of the people, and accepting the decision to leave the EU as the choice of the country, despite being himself a self-proclaimed remainer. He stressed that historically in Britain, the 'exam-passing classes' have driven economic success and thus, the majority of people are largely excluded from political influence. If a favourable outcome of Brexit is to be had, he thought that we must operate on Hong Kong or Singapore's model, where skilled labourers (and not just the academic elite) have a larger influence on economic success. He finished by saying Theresa May's call for a 'bespoke deal' for Britain outside the EU is unlikely to happen, and is symptomatic of Britain's tendency to place herself at the centre of the world; an attitude that went out of date with the fall of the British Empire.
The talk was followed by a lively Q&A session.
Founders Dinner; 26 November:
We held a glittering Founders' Dinner to celebrate those who had given something back to the College. Before dinner, we debated in Chapel whether 2016 was a year to be forgotten with Henna Dattani and Robbie Belok 3rd year undergraduates introducing the debate. Christian Wilson our Director of Music then took charge of a programme of music centred around our terrific new Klop Chamber Organ. Besides Christian, Thomas Barber, Alexander van Leeuwen and Sarah Hughes performed brilliantly,
Two brothers came, the Cook brothers. They were both at Brasenose but eight years apart so had never actually been at College at the same time until this event! Brian Cook matriculated in 1950 in Engineering Science and Robin Cook in 1958 in English Literature.
Farewell to the Chaplain; 29 November:
Our annual carol service was the last service conducted by Dominic Keech who has served with distinction here for two and a half years. We wish him well as he takes up the position as parish priest in Brighton. At a subsequent drinks event I paid tribute to the fact that he had been chaplain for all of us not just for those steeped in Christian traditions and praised his work in welfare and on college committees where he showed excellent judgment.
We are pleased to introduce as from January Prof Judith Brown as our interim chaplain breaking centuries of male dominance in our chapel.
Miscellany:
One of the joint winners of this year's R.H. Gapper essay prize (awarded by the Society for French Studies) is our own Jack Flowers, who graduated last year with the highest First in the late 19th-early 20th Century Poetry Paper. We wish him congratulations.

One of the great things about this job is the range of people I meet or get to see speak. Oxford is such a magnet. Over the last week I have met up with Kate O'Regan new Head of the Bonavero Institute of Human Rights based at Mansfield College. She was formerly a Judge on the South African Constitutional Court.
I also saw Clive Lewis MP and Owen Lewis talk at a Future of the Left series at Nuffield College. Stephen Dorrell formerly Minister of Health and an alumnus of Brasenose came into Brasenose for dinner. The PPE Society in College welcomed Sir Malcolm Rifkind who has the record for the longest uninterrupted ministerial career since Lord Palmerston. He gave a fascinating address on the role of Russia in modern politics drawing on his experience as Secretary of State for both Defence and Foreign Affairs.
We also held a drinks party for students from Stanford who come for their Year Abroad and also for the outgoing and incoming student committees and another one for Freshers. We have a great relationship with the students. They are terrific supporters of our outreach efforts which are so important and play a central role in welcoming Freshers.
I also managed to fit in a Heads of House dinner at Kellogg College and a dinner event on Anti-Semitism held here in the Brasenose Medieval Kitchen. I assure readers that is not however all drinks and dinners here and that I do work it all off at the gym with my personal trainer (who is very tall and strict). Photos are available on request.
Happy Holidays to all.