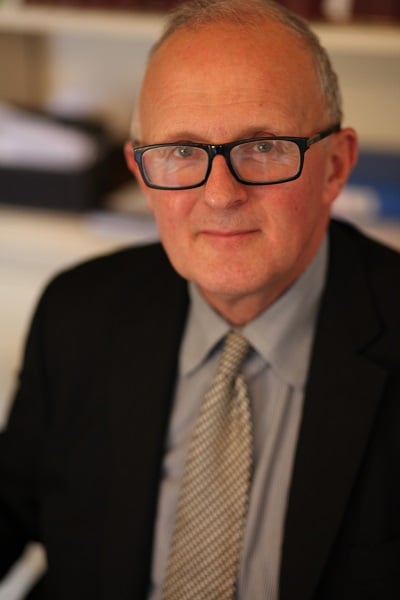 Our Principal, John Bowers, shares more thoughts on his time at the College.
10 November:
In the first Graduate Dinner of this Academic Year Anna Buckley, Producer of the The Life Scientific which goes out on BBC Radio 4 gave a terrific address about her career generally at the BBC and her role in science programmes in particular. She communicated perfectly her zest for the subject and enthused all graduates who were present, scientific or otherwise. Our brilliant Tutor for Graduates Professor Elspeth Garman presided and has herself been a guest on the programme.
11 November:
On Remembrance Day, which was also the day that Leonard Cohen died, we held our Freshers' Concert in the Antechapel. Emily Matsagoursa, Adam Husain, Katie Ramsay, Sarah Hughes, Natalie Maalouf and Jennifer Law were quite brilliant and represented several different musical genres. The concert ended with Samuel Miller-McDonald playing Leonard Cohen's anthem Hallelujah, which somehow seemed really appropriate to be played in our beautiful antechapel.
12 November:
The Ellesmere Dinner is the annual dinner of the Brasenose Law Society. Some 90 people (tutors, students and alumni) heard a brilliant address by Judge Burke, a Brasenose alumnus who was one of the foremost employment laws advocates of his generation. He later became a circuit judge and still serves on the Parole Board. He gave a fascinating account of his life and sought to persuade students to at least think of the Bar as a career as opposed to the more straightforward (and more immediately lucrative) trajectory of solicitors' practice.
13 November:
The chapel was packed for the very moving Remembrance Sunday service. I read from the extraordinary Rupert Brooke poem as we settled down for two minutes silence. Carole Bourne-Taylor our French tutors delivered a fascinating sermon on the Ethics of Mourning.
17 November:
C J ('Jonty') Driver launched his book "Some Schools" in my offices. He taught at a number of great schools in the UK and overseas, including Sevenoaks, Wellington College and Berkhampstead (the last two of which he was the Head) and also at mine, Matthew Humberstone Comprehensive School in Cleethorpes, Lincolnshire. He describes his very varied teaching career in the book, which is published by John Catt, and is an excellent read. Besides teaching, Jonty Driver was a noted political activist in South Africa's struggle against apartheid and of his four published novels, two were suppressed by the South African authorities. He had been in ninety day detention before coming to England. It was something of a coincidence that I met Pippa Sandford the daughter of Sir Arthur Norrington (1899 – 1982) who ran Oxford University Press and then was President of Trinity (I954-70) at the launch. Besides the famous room at Blackwells Book Shop, he lent his name to the Norrington Table, the final version of which promotes Brasenose to 7th place, as a further First was confirmed over the summer. I must issue an erratum from one of my earlier blogs but one of the best type. Regular readers (yes there are a few of you!) will recall that I said that we had come 8th in the Norrington Table.
Miscellany:
It is difficult to convey the enormous range of activities during term in Brasenose but I will try:
"Keep the Damned Women Out"
We held the launch of women book by Nancy Weiss Malkiel "Keep the Damned Women Out" about the epic battle for coeducation, which we now so much take for granted. The book looks at the efforts to gain co-education on both sides of the Atlantic and has copious references to Brasenose which was of course in the first wave of Oxford colleges to go mixed. There are several interviews with tutors from the time, many of whom we still see often, such as Graham Richards and Simon Altman. The book quotes the student report in Brazen Nose 1975 as saying "the introduction of nose women led to a greater level of conversation at breakfast and a civilised atmosphere with no more stale dinner rolls bring thrown around at dinner".
Johnny Arkush
We had a visit from Johnny Arkush the President of the Board of Deputies of British Jews and an old friend of mine. He spoke to an assembled group at the offices about difficulties encountered by some Jewish students on campus. He balanced this with an acknowledgment of the enormous tolerance of British society compared to some others.
Ken Durham Memorial
I represented the College at the very moving service held at University College School for Ken Durham the former head. He was a Brasenose alumnus whose contribution to the school of which he was head for many years was enormous. There were moving tributes from people of all ages. Probably the most poignant was from a boy who was not one of the best students but whom Ken really inspired.