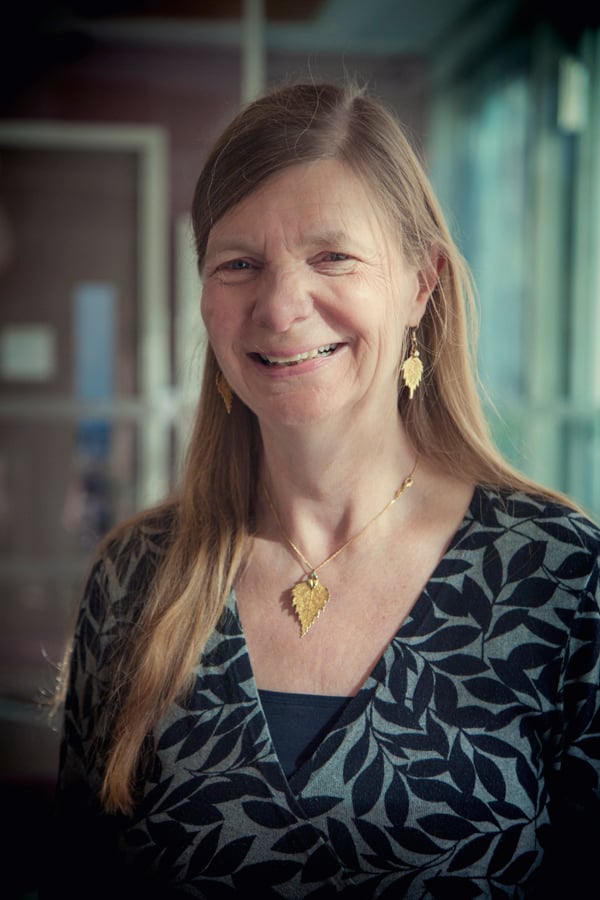 Elspeth Garman, Brasenose College tutor and Professor of Molecular Biophysics, has been chosen to receive a prestigious award celebrating the achievements of women in STEM. Professor Garman will be honoured at a special event on Friday 6 November 2020, the sixth Suffrage Science awards celebration for women working in the Life Sciences.

The Suffrage Science awards, curated by the MRC London Institute of Medical Sciences, celebrate women in science and engineering, and encourage others to enter science and reach senior leadership roles. The 11 awardees are chosen by the previous award holders for their scientific achievements and ability to inspire others. This scientific "relay" takes place every two years, and creates an inspiring network of women connected by their link to the scheme.
The awards themselves are hand-crafted items of jewellery created by art students from Central Saint Martins-UAL, who worked with scientists to design pieces inspired by research and by the Suffragette movement, from which the award scheme takes its name.
Professor Jenny Martin, University of Wollongong, nominated Professor Elspeth Garman, University of Oxford. Professor Martin said:
"Elspeth has always been a wonderful role model for me, and many others in the field of structural biology. She is an inspirational leader who has made huge impact in her research, developing and applying new methods to tackle difficult problems. Elspeth has won numerous awards including the 2019 Max Perutz prize of the European Crystallography Association."
The Suffrage Science scheme was initiated by Professor Dame Amanda Fisher, Director of the MRC London Institute of Medical Sciences (LMS) in 2011. Professor Fisher said: "Now that the Life Sciences section of the Suffrage Science scheme is in its ninth year, these "heirloom" items of inspiring jewellery have helped to create a self-perpetuating network of talent and contacts to help others to succeed in science and engineering. This year's awardees join a community of over 130 scientists. Since 2011, the awards have travelled from the UK, across Europe to the USA, Hong Kong and to Uganda, illustrating the international nature of science and engineering, and the global effort to improve the representation of women in STEM."
This awards handover ceremony was scheduled for 20 March 2020, but postponed as a result of COVID-19. The award handover will now take place on Friday 6 November 2020.You can listen to an interview with Elspeth here.