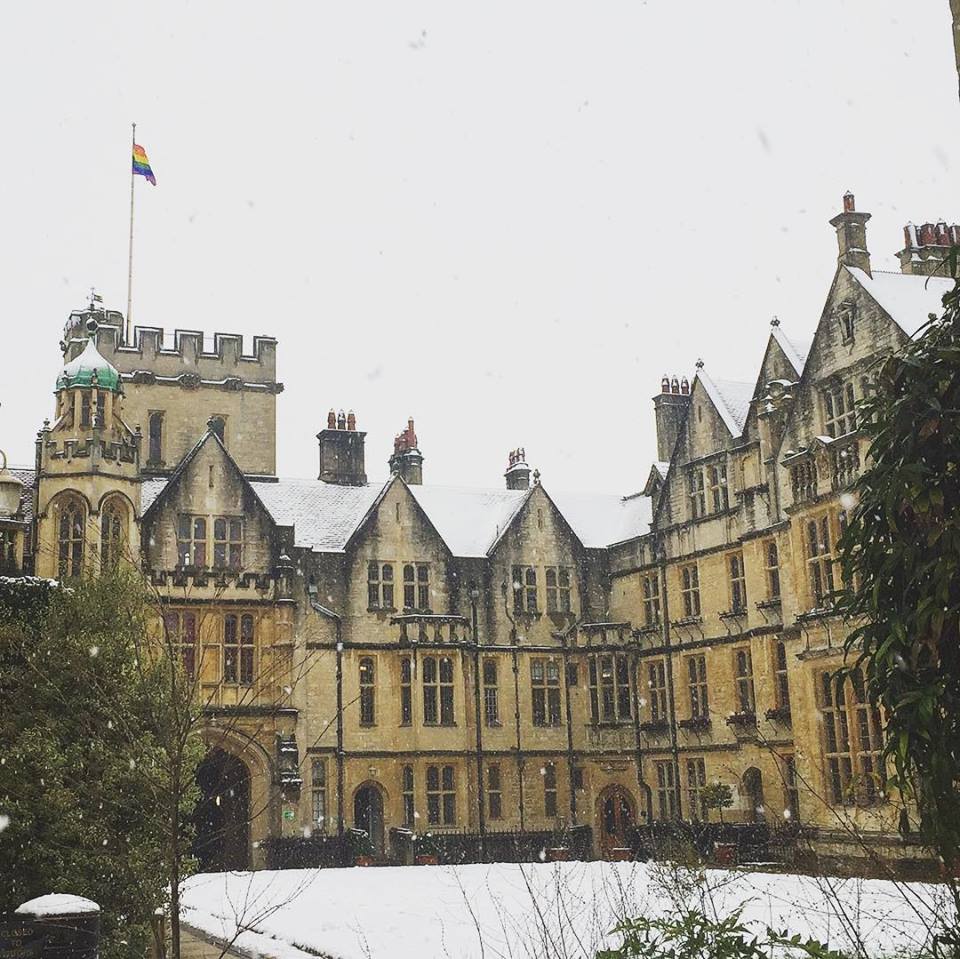 February 2019 is the 10th anniversary of LGBT History Month and in Brasenose we are proudly flying the rainbow flag throughout February. Brasenose College warmly encourages and actively promotes a culture where all are welcome and all may flourish in a spirit of equality, diversity and inclusivity. At this particular time of year Brasenose reasserts its aim to anticipate and respond positively to the needs of trans and gender variant students, staff and alumni, enabling all members of the College to feel welcome, safe, valued and supported in achieving their potential and contributing to college life as a member of Brasenose. We adopted the University's policy back when it first emerged in 2013 and we reassert our commitment to live this out - it can be found here
Vishal, Brasenose's student Diversities and Equalities rep, commented more generally on LGBT+ issues in College: "The LGBT+ community at Brasenose is vibrant and welcoming. From raising money for the Mosaic LGBT Youth centre, to going together to university wide LGBT+ events, students at Brasenose get involved in many ways. In particular, a lot of our students are involved with the LGBT+ organisation Just Like Us, which was set up by Brasenose alumnus Tim Ramsey and goes into schools to start conversations about improving LGBT equality. We also try to start these conversations within college, and this can be quite fun. Just recently, we put the amazing film Pride on in the common room, which got people talking about what we could for LGBT activism in Oxford. While Brasenose has done great things to support the community, like making sure that most of our toilets are gender neutral, we recognize that there is still a lot of work to do. That's why every year we elect a new Diversity and Equality representative, who assembles a committee including an LGBT+ rep. We work to make sure that Brasenose continues to be a really supportive and welcoming place for people from all minority groups!"
The photo shows our rainbow flag flying on a snowy 1st February.