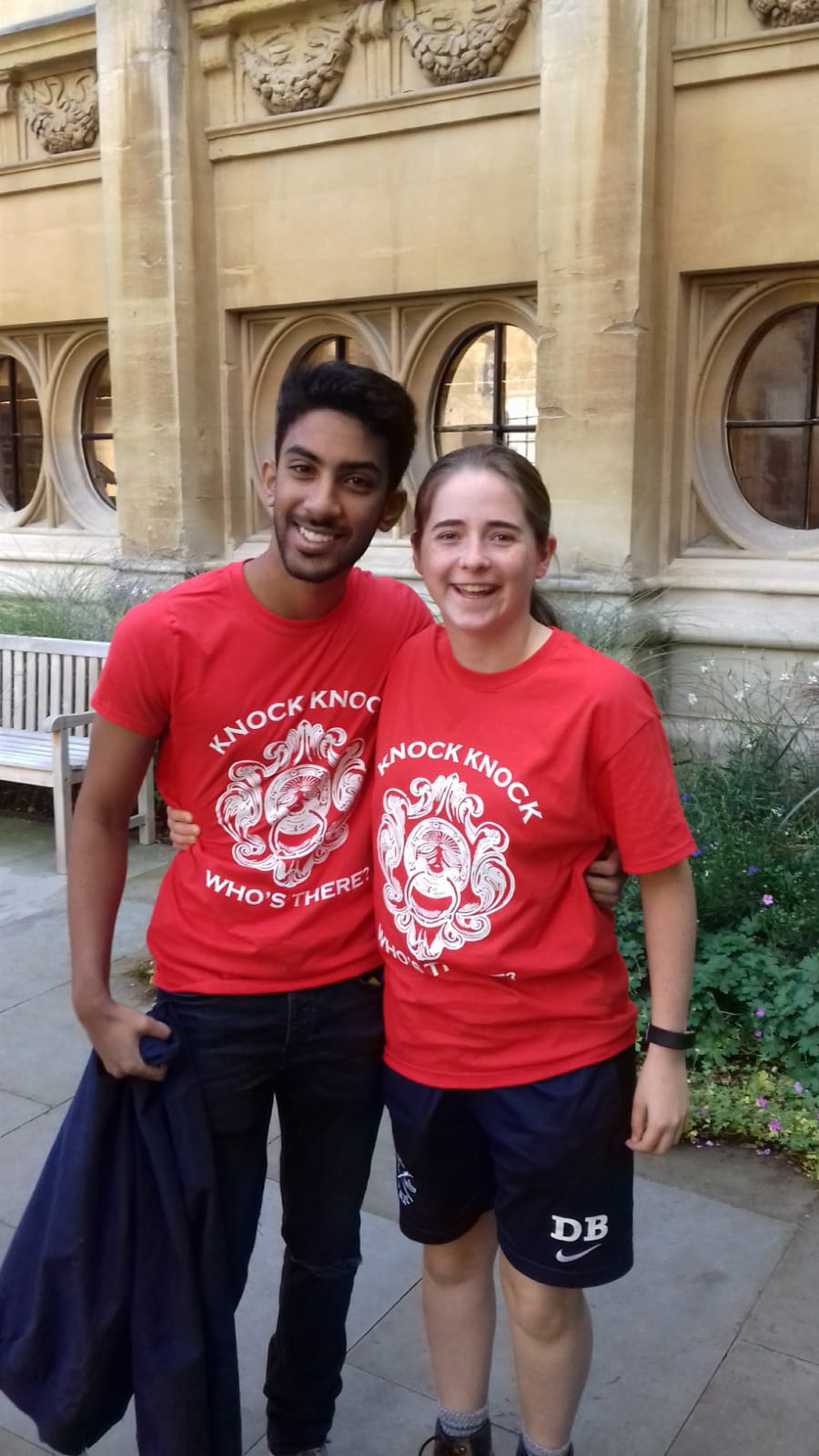 I'm Brad and I'm in charge of Freshers' Week for the undergraduates in Brasenose; together, the undergrads form the JCR (Junior Common Room). In Oxford, every college will host their own Freshers' Week but a few activities will be hosted by the central Oxford Student's Union, such as the Freshers' Fair. We've been working hard to get some great things planned for Freshers' Week this year, but it won't stop there. As put by our JCR President, Manish, "at Brasenose, we're delighted that our JCR is so active, not just in Freshers' Week. We're always putting on great events, promoting inclusion and working to make your student experience as great as possible."

Before coming to Oxford, I was worried that there wouldn't be any nights out or much else to do. In college, we try to make sure that there is always something scheduled, at least just to make sure that, over your first few nights out in Oxford, there will always be a helper available that you can call upon if you need to.

In Brasenose, we're known for our friendly, relaxed and inclusive atmosphere. We all feel that this is such an important aspect of why we love living in a place like we do. What we try to achieve in Freshers' Week is to promote this atmosphere of safety, inclusivity and respect through the use of workshops discussing LGBTQ+, CRAE and disability and consent-based issues. We hope that, by discussing these issues in a safe environment, we can raise awareness of the issues that some people may face and continue to foster an atmosphere of acceptance.

Our welfare reps will also be on hand. Here's a message from our Male welfare rep, Tom: "During freshers week, I'll be available to support anyone who is struggling emotionally with anything at all, no matter how small you think it is. Ella and I will be in the JCR till 2am each night during freshers so come find us or send one of us a text and we'll come find you. Watch out also for welfare teas and lunches!"

In Oxford generally, the colleges tend to run 'parenting schemes' which can, at first, sound a little strange. Everyone will have second years who are 'college parents', one of which will do your subject, and will act like mentors. They'll be there to help you settle in and to answer any subject-related queries. In Brasenose, if you're an international student, you will also get an international godparent, to help you deal with the struggles of moving to a new country.

It's fantastic to live somewhere that's fun, but also promotes inclusivity and has such an extensive support network. Everyone at Brasenose is getting ready for another great year, and Freshers' Week is just the start; the Freshers' Week Committee has been working hard at this and hopefully we'll get to see the fruits of our labour soon.
Photo shows Manish and Dani modelling last years Freshers' Week Committee t-shirts. This years will be revealed on twitter soon!