Just before the Christmas vacation, Brasenose tutor Dr Liv Robinson presented a production of the medieval morality-play Everyman at the University Church, right next door to the College. Two Brasenose students who featured in the play offer their reflections of the experience below.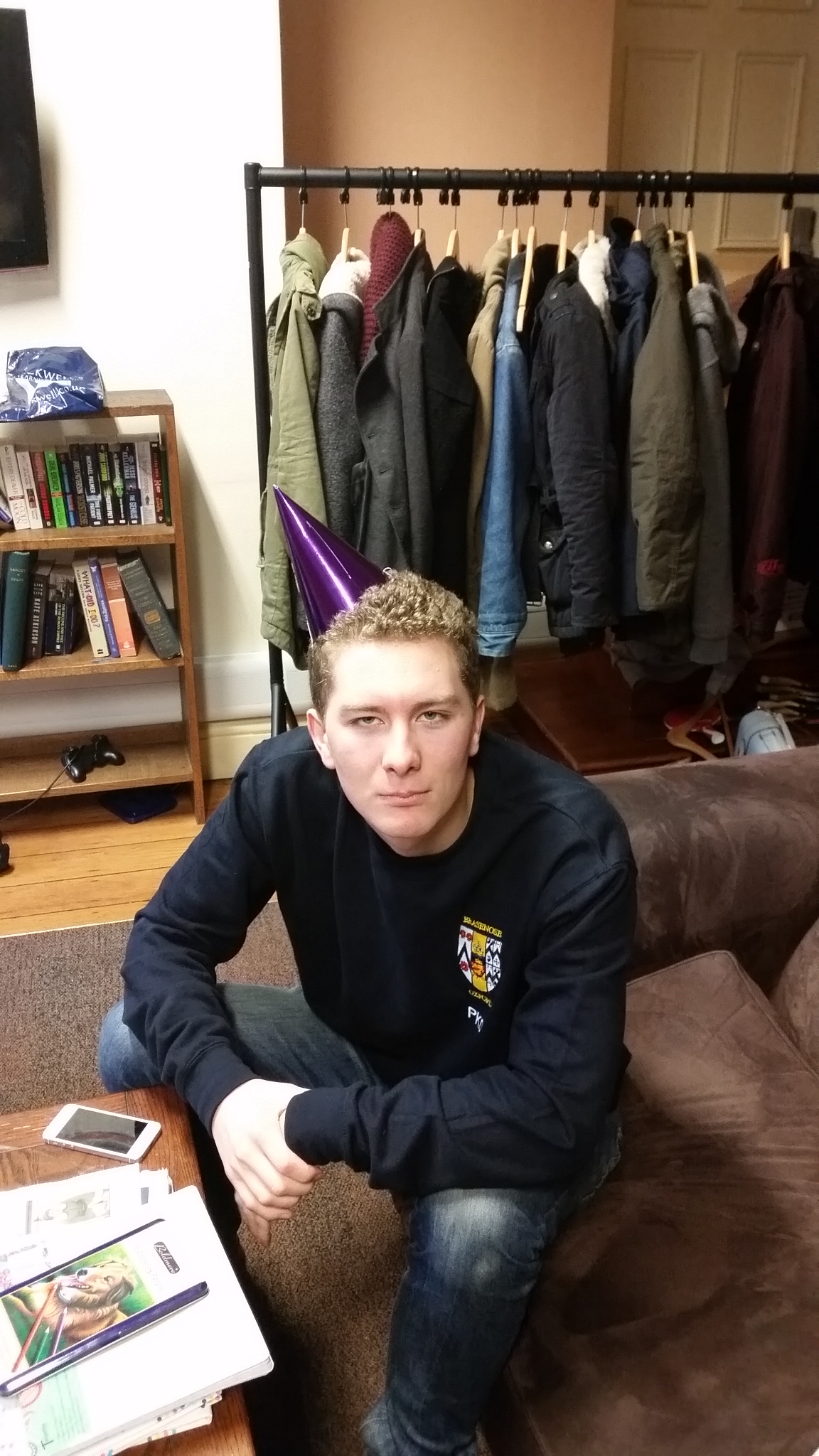 Peter Kerr-Davies (Second Year English Student):
Besides the sheer quality of student theatre in Oxford – and particularly Brasenose – I think the defining quality of the drama scene is its abundance. Every week of every term there are student directed, produced and written shows on at dedicated student theatres such as the BT and O'Reilly. This makes it almost suspiciously easy to get involved with theatre regardless of experience or formal training. When I came to Oxford I had none of either, having never acted as anything more than a school nativity (Sheep 2) I had decided early on that drama was not for me. However, when I arrived I thought I'd give drama a go and appeared as minor parts in various plays across my first year, from a production of A Midsummer Night's Dream on the Brasenose quad to a student-written show called 'BLOW' at the Burton Taylor studio. These were mainly productions organised by my friends and were great fun to be involved with because they were not very demanding, but brought me into contact with some high-calibre actors who began to encourage me to do more.
All the same it came as a bit of a surprise to find myself playing the eponymous lead in a production of the play 'Everyman' this November. It is from the mediaeval period, so the language and diction itself was a massive part of the challenge of performing it: from learning to pronounce ancient words and phrases, to attempting to communicate the secondary meanings or connotations of words still in modern use (there was a lot of confusion until we worked out that the mediaeval 'and' can also mean 'if'). Language aside, Everyman is an inherently complex part to play because he continually dramatizes both all of humanity (every man), and an individual (Everyman). Trying to simultaneously negotiate and perform this paradoxical relationship was a real challenge, and the rest of the cast were instrumental in resolving it. Each actor played a different personified aspect of human life in this allegorical play, so characters like Good Deeds and Knowledge can move independently of Everyman and interact with him. The dramatic medium therefore allows for the dual nature of Everyman: the visceral, emotive relationship between an isolated, mortally terrified man and a woman who cares about him but can do nothing to help him until he attends to her, is simultaneously a conceptual one between Everyman and Good Deeds.
The play is underpinned by a forceful religious message: it begins with Death telling Everyman his time is almost up and commanding him to 'make strayte counte without delay/Before the hye juge, Adonay': he must absolve himself of his sins and repay God's kindness to him. He initially rails against the inevitable, running to characters like Fellowship and his Worldly Goods and praying them to help him, but they refuse and melt away. This model is repeated through the rest of the play: from the comical flippancy with which Beauty flounces off 'I take my tappe in my lappe and am gone', to the heart-wrenching moment where his Five Wyttes (senses) who 'I tooke for my best frende' abandons him. Our production was brilliantly directed by Liv Robinson who used a stripped back stage and minimal props to keep the focus on the raw terror of the fate beyond death which beats at the heart of Everyman (in every sense).
We were also lucky enough to perform in a room half-way up the tower in the University Church on Radcliffe Square, which is both a stunningly beautiful space and a building that has existed on the same site since the era in which 'Everyman' was actually written. This gave the production a sense of both religious and historical authenticity which it would have been difficult to achieve in a conventional theatre. Rehearsing in this space also served an academic purpose for me: I am an English student and currently studying the period in which both 'Everyman' and the University Church were created. Being in a building so ancient and speaking words which could well have been spoken within its grounds over 700 years ago gave my experience of the literature of the period a new vibrancy and life. I was also in the very privileged position of being able to integrate my knowledge of Everyman directly into my academic work: Liv is also one of my tutors, and was very supportive of incorporating the play in my discussion of mediaeval drama more generally. Putting on this production has enriched both my academic work, and my interest in acting (plus I got to flay myself onstage and who doesn't dream about that).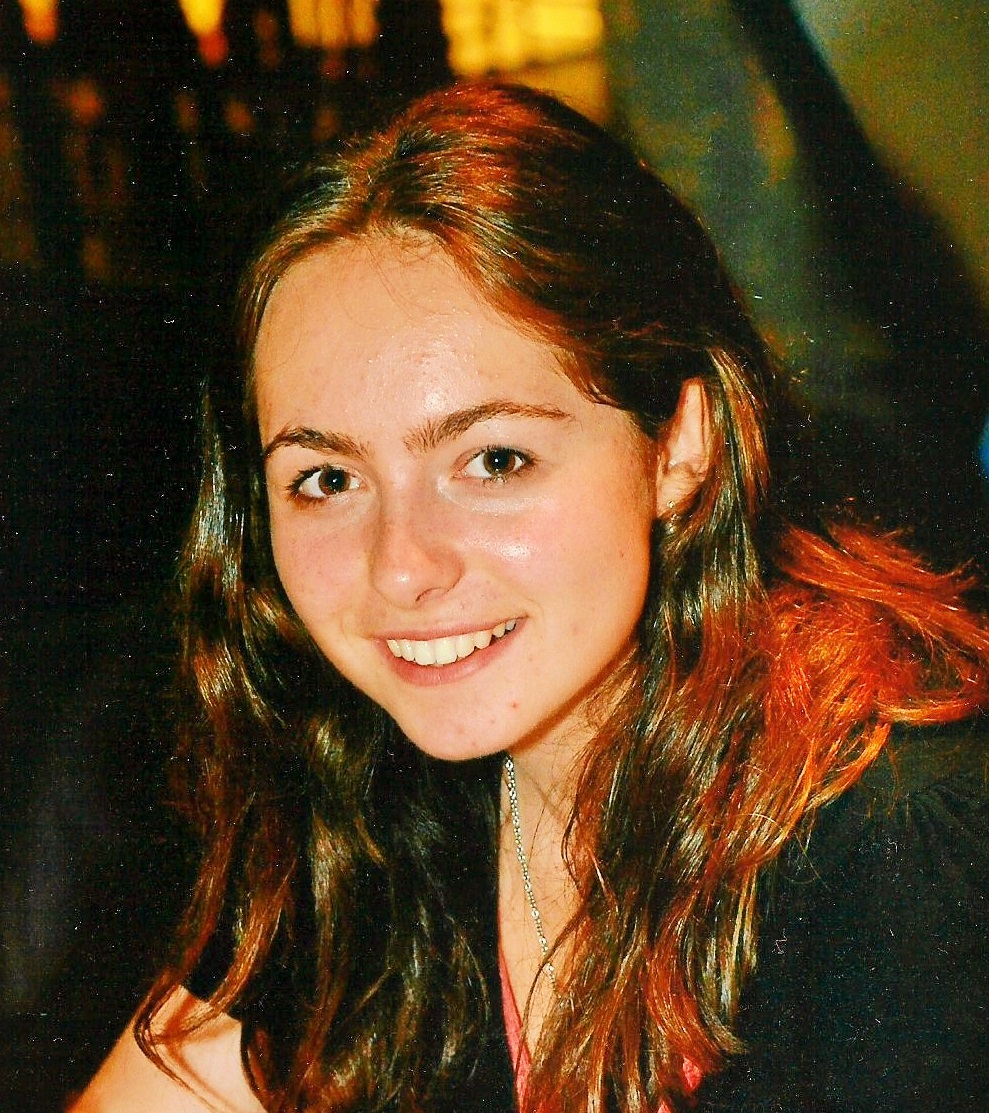 Fleur Snow (Second Year English and French student):

It's not often that one is encouraged to play God. Rarer still, I would argue, is the chance to do so in front of your tutors and the college chaplain. Yet, on Tuesday of 7th week in Michaelmas, I found myself donning a white surplice and a crucifix in order to do just that. As I stood backstage nervously awaiting the hush of the audience, I found myself thinking back to the first ever performance of the play, to another actor, in another time and place. Did he too feel apprehensive about portraying the most well-known and enigmatic character of all Christendom? Almost certainly. But then again, he probably wasn't a 19 year old girl of somewhat diminutive stature living in a culture where the character of God is no longer a key role in theatre. How then was I, bereft of such cultural expectations and physical similarities, to portray Him?
When I was first given the part, my initial plan was to bring back the long white wig and beard that had made its debut appearance as part of Saruman's outfit in my first venture into drama, the writing and directing of an Abba-inspired Lord of the Rings musical spin-off, 'The Wizard Takes It All'. However, I soon realised that I couldn't rely on being recognised as the 'Heavenly King' simply by dressing as a typical portrait of him. In order to portray him properly, I had to do more; I had to enter into the mind of something far beyond human comprehension, to speak with a voice as ancient as the hills, to move with a grace far exceeding my mortal capacity. It was no wonder, then, that I hesitated offstage at the door to the Old Library. And yet, as the inevitable happened and I heard the voice of the Messenger announcing my cue, I felt a sudden rush of power, a sudden kinship with that first actor as he too stepped out onto his stage. Speaking the old words of the medieval play, albeit with a slightly modernised pronunciation, a link formed between his time and mine, a connection that made the previously impossible task of playing God seem manageable. The historical significance of 'Everyman' as a text was pushed aside, and the raw drama of the play was allowed to work its magic once again.
All too soon, my time spent playing God was over and vanished with him through the back right exit. But the sense of connection between past and present that I had fleetingly experienced was to appear once more. As Everyman descends into his grave, whence to 'come no more', the character of Knowledge speaks of angels singing. Liv wanted to recreate this sound with human voices and so I wrote a short Gregorian style setting of the 'Sanctus' chant for the occasion. The sound of the past echoed through the Old Library as three voices entwined in song; this marked the end of the play, and the dawn of a realisation that medieval drama can be as relevant today as ever.