Open Days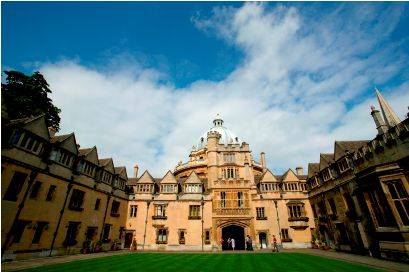 The next Open Days at Brasenose College will be 2 and 3 July, and 19 September 2014. The college will be open from 9am to 5pm.
No booking is required for Open Day attendance.
The days are chosen to coincide with the subject Open Days held in departments, libraries and museums as well as other events across the University of Oxford. Please see the main University Open Days webpages for more information. It is recommended that prospective applicants also visit relevant departments where possible, to gain a fuller flavour of the facilities and courses on offer.
At the Brasenose College Open Days, visitors wil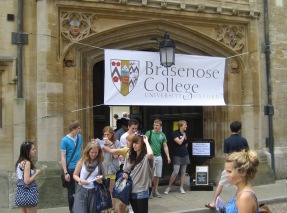 l be given tours of the College and will be able to talk to some of the current students about undergraduate life. The Schools Officer, Dr Joe Organ, will give a general admissions talk (repeated morning and afternoon) with the Senior Tutor, Dr Simon Smith. Subject tutors will be available at various times to talk to prospective applicants about admissions procedures, study at Oxford and other issues, either through drop in sessions, or talks. Prospective applicants may well find it useful to meet College tutors, even if they have already had discussions with tutors at departmental open days elsewhere in Oxford on the day. A timetable of tutor availability will appear below closer to the 2014 Open Days dates.
Please note that, due to space restrictions, it may be that only prospective applicants can attend Brasenose College meetings with Tutors (teachers and parents, please ask the tutor on arrival if you wish to attend). However, parents and teachers are welcome to attend the General Admissions Talk.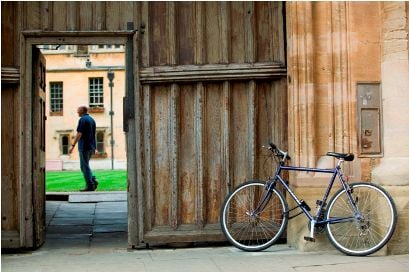 Travelling to Brasenose: Please visit the University Maps and Directions webpages for location information. Brasenose College is listed on the University Colleges and Halls map. The city is well serviced by the central Oxford train station, which is a 15 minute walk away from Brasenose College. Parking in Oxford is very limited and should be avoided if possible. Park & Ride bus services operate between the city centre and parking areas on the outskirts. See the University advice on travelling to Oxford during Open Days.
Full details on the buses to Oxford city centre from all the Park & Rides are available on Oxford Park & Ride website. Information about travelling to Brasenose College is also available in this leaflet.