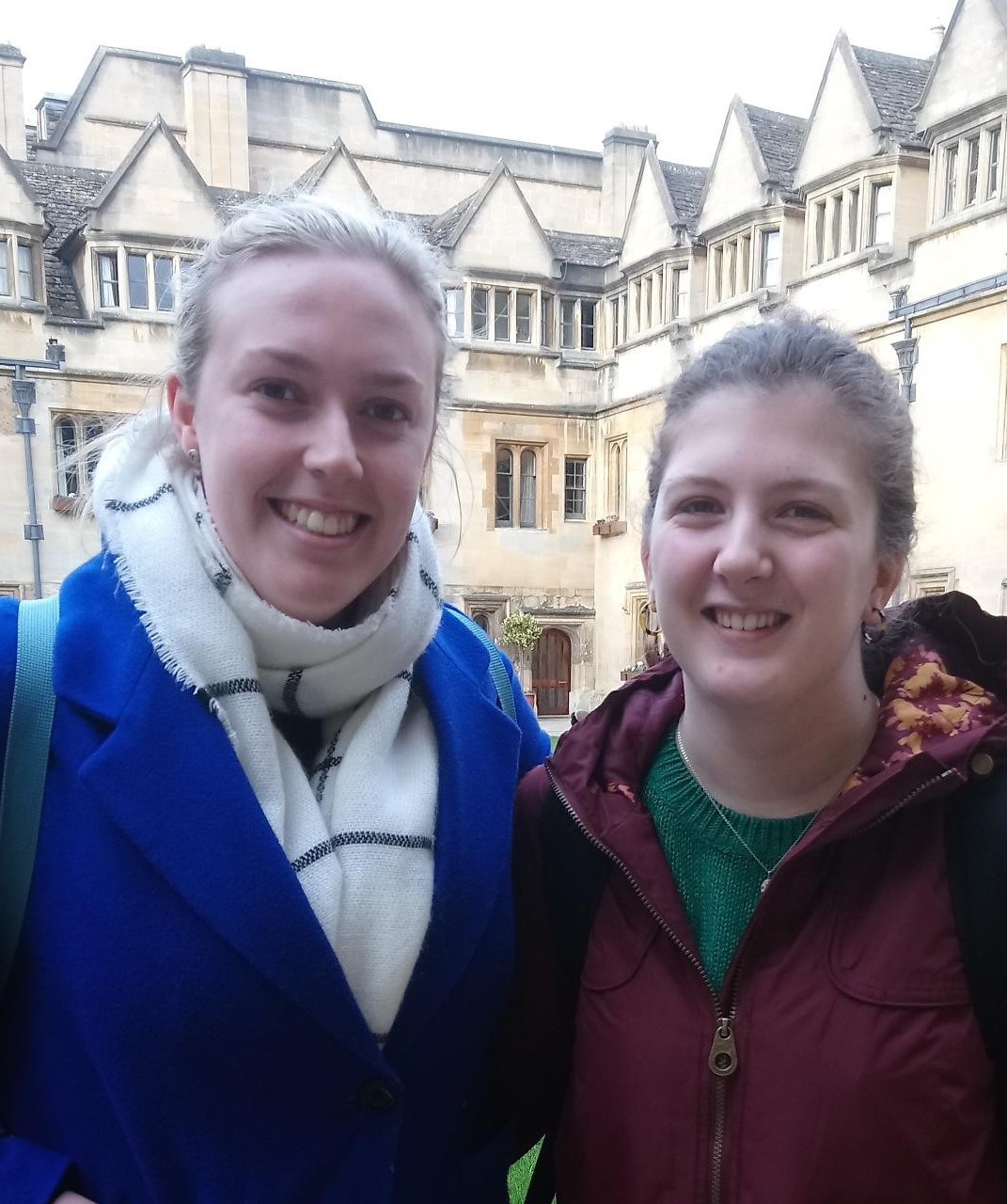 My Brasenose journey started in a rather unexpected way. I went on the UNIQ Summer School in the summer of my first year of 6th Form. I had applied for the law course to get a taster for what a legal degree could be like, as I had never studied the subject before, and found myself accepted and staying at Queens College for the week. It was my first time in Oxford, my first time staying away from home for such a long time, and the first time that tutors and student mentors alike were actually open with me about the application procedure, and life at Oxford. There was so much to demystify - admissions tests, the college system, the work/life balance. I couldn't get enough of the fact that we were actually treated like adults; everything felt honest and real. Our mentors weren't stereotypical Oxford students - they talked frankly about everything from dealing with stress, to exam failures, to sport and drama successes they had been involved in. These people were just like me - in fact, my mentor came from the next town over to me, in a remote corner of Cumbria!
Not only did I come out of the week feeling much more confident about my choice to apply to Oxford, but I also managed to make a huge group of friends, many of whom successfully applied to Oxford, and are now on my course with me. For a long time, we had a group chat, where we could discuss admissions tests and personal statements, then later we found ourselves discussing the woes of packing for university, and first week reading. It's been inspiring to see everyone go on to become such successful people.
Another friend, whom I met in a rather more unconventional way, is Kristina. It all started during the dinner on the last night of UNIQ. We were sat on the long benches in Balliol College Hall, when I heard a voice mention Hamilton, my latest obsession. I abandoned my Year 12 coolness, and yelled down the bench: "did someone mention Hamilton!?". A couple of seat shuffles later, I was sat opposite Kristina, and after we'd both exhausted our mutual love of musical theatre, conversation naturally turned to our experiences on UNIQ. It turns out Kristina had been placed at Brasenose College all week, and She. Would. Not. Stop. Talking. About. It. Everything from the food, to the accommodation, to the access officer, Joe Organ, was pronounced "amazing". So, later that week when I returned home, I did a little more research into Brasenose, and, emboldened by its strong tradition of law, arts, and pretty Radcam views, I sent in my Oxford application with Brasenose as my preferred college.
Sure enough, when I arrived for my interview, mine and Kristina's paths crossed again, this time playing a particularly competitive game of Jenga in the JCR (student common room). As interviews was the first time I'd properly seen Brasenose, I knew I had made the right choice: everyone seemed incredibly welcoming, friendly and open. We spent the time we weren't being interviewed eating the free biscuits, playing board games, or taking trips around the pretty markets. Even though, like most candidates, I was sure my interviews had gone terribly, I was offered a place at Brasenose a month later! By this time Kristina and I were close enough to trade messages sharing our excitement and anticipation for results day, and then, before we knew it, it was time for Freshers' Week and to begin our time as fully-fledged Brasenostrils.
In hindsight, I am incredibly grateful for the "springboard" UNIQ gave me into university life, and how it helped get rid of the doubt surrounding whether I'd fit in at Oxford. Now friends and family will come to visit, and tell me that they are seeing me in my (nerdy) element at Oxford. It was such a luxury to be able to dive into all the wonderful opportunities Oxford has to offer headfirst, because I'd gotten to know the place and didn't have to spent time worrying that I'd have to adjust or pretend to be someone else to fit in.
By Bethan Savage (Second Year Law Student - formerly of Keswick School, pictured with Kristina Fox, Second Year Languages student - formerley of Dereham Sixth Form College)