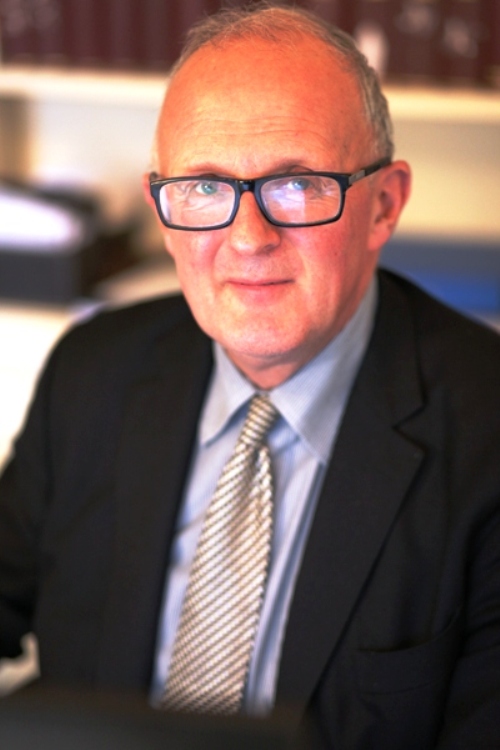 I am delighted that our "I love Brasenose" MS Teams chat for staff has been a great success, showcasing in particular the incredible talents of our employees. It is also great that Yoga classes for staff have started.
Virtual outreach:
I want to say a huge thanks to all involved in the Brasenose and St Catherine's College Cambridge outreach event on 31 January. We broke all records by having over 700 Year 12 state school students joining the session from all over the country. It was one of dozens of online outreach sessions, reaching out to thousands of young people, over the last few months. The event involved a short presentation, followed by a Q+A where Joe Organ, his Cambridge colleague Kathryn and our fabulous student ambassadors attempted to answer over 200 questions submitted live.
This is some of the feedback we received
The incredible enthusiasm of the speakers towards their subjects reinforced my understanding that oxbridge values and promotes their students interests through a balance of an engaging curriculum and society opportunities.
Today's webinar was fantastic, I will check out more upcoming events for sure. Today's webinar opened my eyes to the reality of Cambridge and Oxford, that everyone has a chance.
I have looked through many websites about both Oxford and Cambridge, and I was sure I knew quite a lot about both universities already, but having all this fresh, firsthand information that you cannot really find anywhere else from multiple different year groups, doing multiple different courses, has really broadened the way I view both universities and definitely increased my initial excitement about applying!
Cradock; One man and two names, two jobs and two Colleges:
Cradock was one of the longest serving ever Principals and the only one of two who are known to have changed their names (the other being Stallybrass, formerly Sonnenschein; in my case it was my grandfather who changed his name). Like Shippen about whom I wrote last time, he combined College duties with Church responsibilities.
Edward Hartopp Grove was born in Staffordshire on 26th April 1810 and attended Shrewsbury School. He matriculated at Balliol College aged 17 gaining a second class degree in Classics He was elected a Fellow of Brasenose College on 7th February 1833.
He was Rector of St. Philip's Church, Stepney (a living in the gift of the College) from 1835 to 1837, holding this post at the same time as his Fellowship. In the College he served as Senior Bursar 1839-1843. He was Vice Principal for two years and in the latter of those years, he became Rector of Tedstone Delamere in Herefordshire, another College living.
This was however a post carrying too large an income for the College statutes to permit it to be held at the same time as a Fellowship, and he resigned his Fellowship on 3rd July 1845, after the customary year of grace. He was also a canon of Worcester 1848-1854.
In 1849 he assumed the name of Cradock in place of Grove by royal licence because he had inherited property from Sir Edmund Cradock Hartopp a maternal uncle. On 27th December 1853 he was elected Principal of Brasenose a post which he held until 1886.
In his reminiscences of the College 1864-1872, published in the 'Brasenose Quatercentenary Monographs' in 1909 Thomas Humphry Ward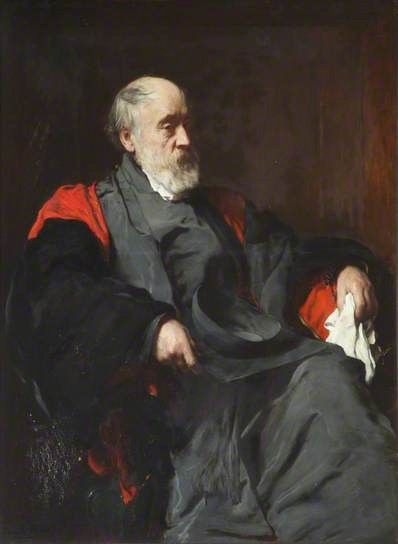 describes Cradock as "a man of his time, the transition period between pre-Commission Oxford [the University was reformed by a Royal Commission in the mid 1850s] and the activities of a later era. He welcomed reforms, but did not initiate them; he was devoted to the College, was adored by the men, and rejoiced in any distinctions won in the Schools [examinations] and still more in those won on the river and in the cricket-field.' Jo Mordant Crook describes what marked him out was "his engagement with a new social phenomenon, the emerging dynamic of organised games" an association which has come through to modern times.
Importantly, it was during his Principalship that Lincoln College made its first overtures to merge with Brasenose. In October 1877 Mark Pattison the Rector of Lincoln visited Cradock and simply asked "Can you take us in?". Proposal were drawn up for a new college to be called "Brasenose-Lincoln". The Bursars were in favour because of likely economies of scale but the students were definitely not. Hugh Platt of Lincoln produced a searing indictment of the scheme called A plea for the Preservation of Lincoln College. In November 1878 a majority of BNC Fellows supported a merger but not the two thirds required. The Fellows of Lincoln did not even gain a straight majority for an association. It was many decades before this suggestion resurfaced. Although I am an alumnus of Lincoln I am not going to revive it!
We have a painting of Cradock which was paid for by subscription among members of the College