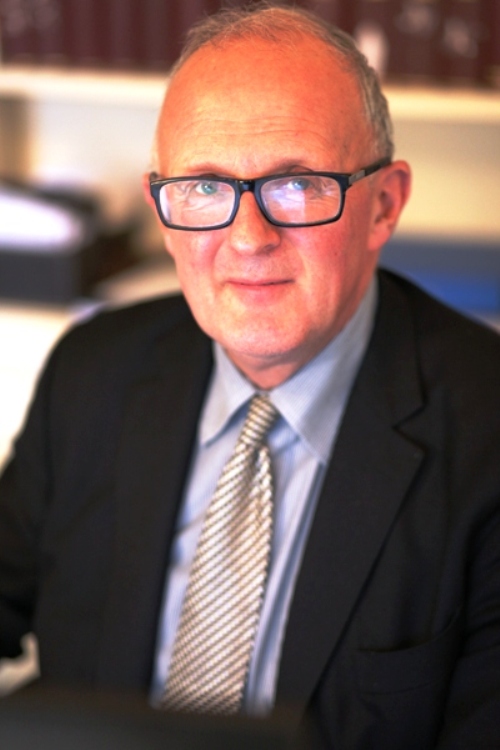 Welcome to the new term, new year and new decade. I hope it will be a good one.
Malaysia and Singapore:
Suzanne and I had a wonderful trip to Sunway University in Malaysia, after a very restful holiday deep in the Malaysian Rain Forest. Suzanne gave one of the Jeffrey Cheah Distinguished Lecturer Series on the modern news media entitled "Making News and Shaping Views; Riding the Rollercoaster of the Digital Revolution". There were almost two hundred friends, alumni and members of the public in the audience in Sunway University's magnificent lecture theatres and this was followed by a large (many course) dinner hosted by Tan Sri Jeffrey Cheah (the Chancellor of the University and an Honorary Fellow of this College), where we were able to deepen the friendship between Sunway and Brasenose. Suzanne was interviewed by both radio and TV based in Kuala Lumpur. It was also poignant for me to meet up at the University with my onetime Law Tutor at Lincoln College, Prof Michael Furmston who now teaches law in Sunway.
We then flew to Singapore where we held a delightful College lunch at an Italian restaurant for fourteen people and also had several one to ones with other alumni who represented a diverse range of ages and backgrounds. Singapore is virtually unrecognisable from the place where Suzanne and I went on our honeymoon in 1982, save for the Raffles Hotel which we revisited for one of the meetings, but even that had been transformed from dilapidated colonial relic to a glamorous tourist destination. The lanterns were already up to welcome the Chinese New Year; the Year of the Rat.
Honours:
Congratulations for New Year Honours go to these alumni: Robert Cashmore – MBE for services to Trade and Investment; Joseph Irvin – OBE for services to Active Travel and to Charities and Alan Tavener – BEM for services to Choral Music in Scotland.
As a QC myself, I look avidly each year at the new QCs. I was delighted to read that three of our alums were "made up" this year, Chloe Carpenter of Fountain Court Chambers, Professor Gerard McMeel at Guildhall and Quadrant Chambers and James Segan of Blackstone Chambers.
Miscellany:
I attended the Christmas carol concert, ably conducted by Liz Jestico with Sarah Hughes helping out. This was a great way to finish term on 20 December.
During the holiday I read Heidi Blake on the Russians who died in the UK, Peter Pomarantsev This is not Propaganda, Steve Richards on British Prime Ministers, A Judges Journey by John Dyson, Christopher Wylie Mindf**ked about Cambridge Analytica, the extraordinary Son of Hamas by Mosab Hassan Yusef and The Anarchy, a splendid history of the East India Company, by William Dalrymple.
I notice that the acclaimed Christine Keeler drama now airing on BBC TV (Sunday evenings) makes reference to the education of John Profumo at Harrow and BNC. After the scandal he did excellent work in the East End for which he received a CBE.