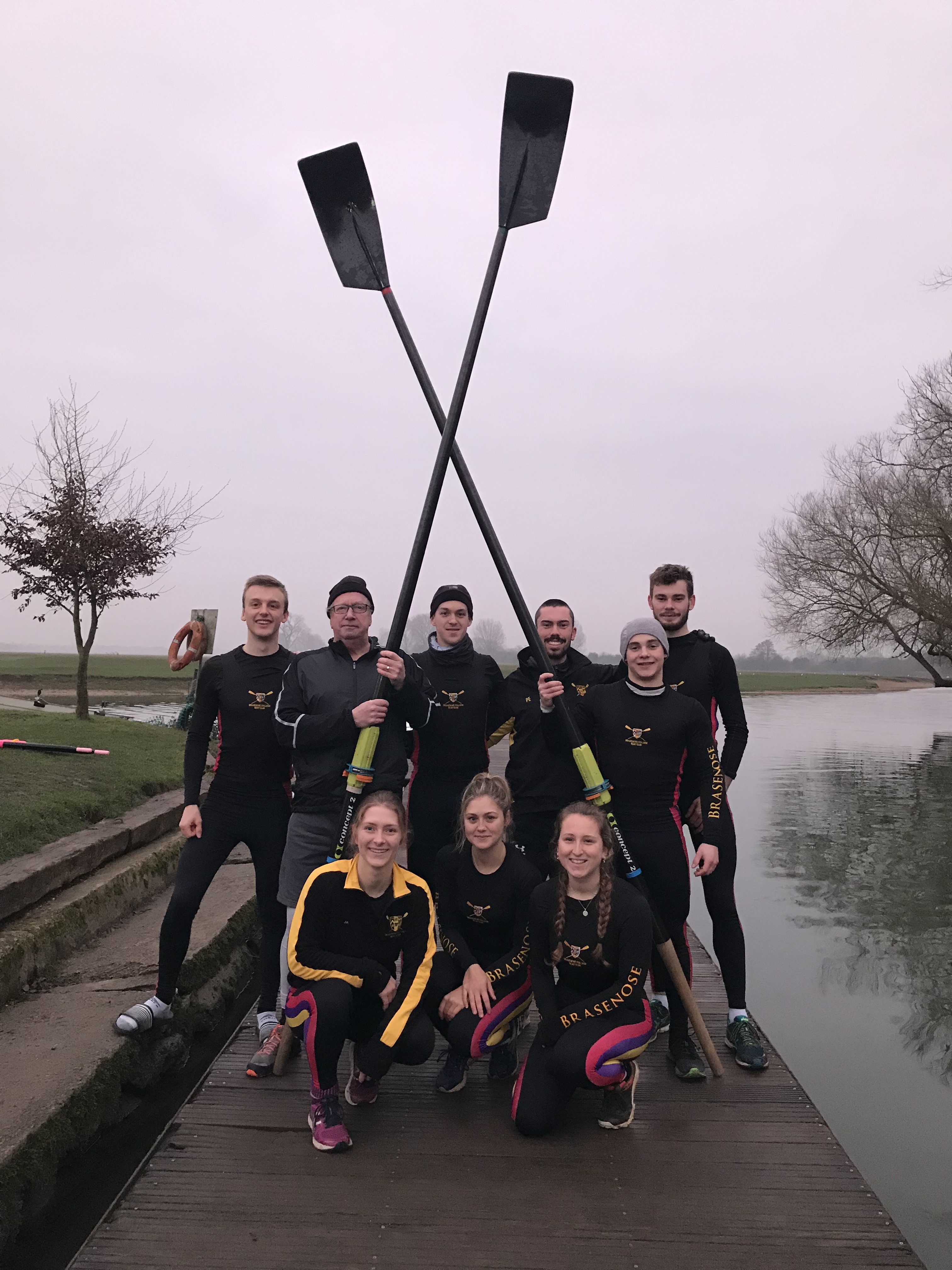 21 January; Principal's Conversation with Mark Williams:
I doubt whether many in the 130 strong audience will forget in a hurry the Principal's Conversation I had with Mark Williams in the Oxford Martin School. Mark will be better known to most people (especially the young) as Arthur Weasley in the Harry Potter films. Almost as well-known are his roles in The Fast Show and Father Brown, and maybe even his earlier work with the National Theatre and the RSC. We nabbed him as he was in Oxford to perform the lead role in a new adaptation of Doctor Dolittle. He was described by one questioner as a "national treasure" and he is certainly one of our Brasenose treasures, having been our JCR President and having kept in touch with the College over the years as he gained stardom. He offered a brilliant address, in particular, about the need for aspiration, as he described (as he was soon reaching sixty) how his career had been marked by serendipity. He reflected on its ups and downs, quoting Kafka's Dick by Alan Bennett and John Yeats, WB's father, along the way. It was a great evening. Mark only wanted as "recompense" a chance to row, so he started the day on the river with our crew at 6 30am! He follows in a long line of successful rowers, in that we hold the second most consecutive headships in Torpids. His rowing excited interest from the Oxford Mail.
24 January; Scholars' and Exhibitioners' Dinner:
I always enjoy this Dinner where we celebrate academic achievement, our core business. They follow in a long line of distinguished scholars going back to the 16th century.
25 January; Concert:
We were treated to a wonderful concert in the packed Antechapel by Tom Barber playing oboe with Margo Smith on violin. They played J S Bach - Double Concerto, coupled with Vivaldi - Double Concerto. We were delighted that Margo was able to fly down from Glasgow; last time this was scheduled, the Smiths were snowed in in Scotland (and I was nervous when I saw the snow covering on Wednesday)!
Telethon:
Thanks go (ie a "shout out" in today's terms) to all who helped on the International Telethon, which requires those involved to talk to alumni at times which are not necessarily in keeping with the body clock. This helped to take our annual fund over £500,000, which is a great achievement. I acknowledge the work of Ruby Lawrence, Ella Dunlop, Zara Naseer, Matty Hewlett, Maud Mullan and Josh Hothersall, who are all excellent ambassadors for the College.
Miscellany:
Our Senior Kurti Fellow Prof Russell Foster was, with his research partners, amongst the first tranche of newly funded Ox|Ber projects (that is a new co-operation between Oxford and several Berlin Universities). It was a very tough competition.
Congratulations to Judge Alan Conrad for moving as a Judge to his native Manchester. I was also delighted to see in the Queen's Counsel lists our alumni James Bailey, Richard Chapman and Richard Fentiman. I know the latter (who gained it as an Honorary QC) from my university days (although I was at a different college!) and he has just finished a distinguished term as head of the Cambridge University Law Department.
On 22 January I was able to see Kath Viner, the editor of the Guardian, speak at a Women in Journalism event at City University in London (purely through the patronage of my wife). She is a great role model.
I have just finished Becoming by Michelle Obama, which is an excellent book on aspiration and achievement, and am reading How to be Right by James O'Brien, the LBC talk show host, who is unusual in being a left-leaning talk show host.