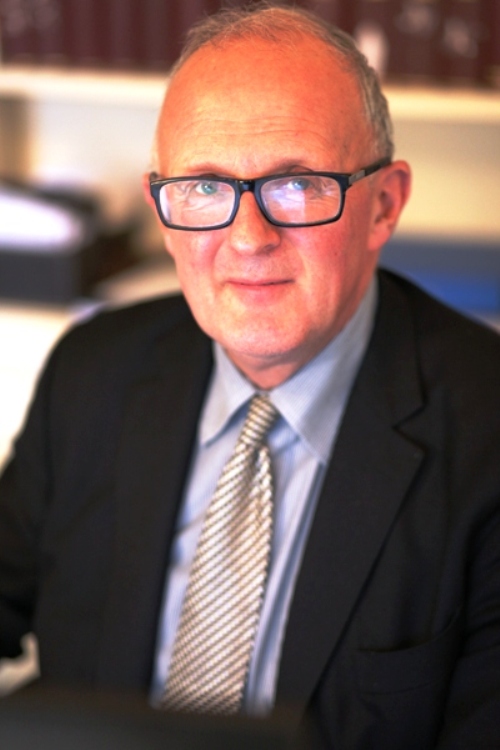 Norrington Table:
This has been a very challenging year for College and its students but I am delighted to say that in the recently published Norrington Table for 2020 Finals, we came seventh which is a very creditable achievement. Congratulations to all students involved and the Fellows who taught them. It has been great that the students have enjoyed week 9 when most of them stayed up and we have been able to put on various dinners and other activities.
Leavers Service:
There was a wonderful and moving service on New Quad for the Leavers Service on 13 June. The Chaplain spoke movingly of the time of transition that leaving our College involved. The weather was glorious, England had just won at the Euros and the choir was in very good voice. We sang a hymn written by Rev Julia Baldwin to the tune of Jerusalem. It was also great to see people's faces after so long only seeing them through masks. I offered thanks to the choir and all those involved in chapel (especially Rev Julia and Christian Wilson) for their magnificent work during the pandemic in keeping the College community alive. We wish the Chaplain well for her forthcoming marriage to Simon Barker. Rev Shannon Preston has been filling in for the Chaplain in week 9 of term and we thank her for doing so.
George Monbiot:
George Monbiot (Zoology, 1982) Guardian columnist since 1996, author, environmental and political activist gave a stimulating Principal's Conversation on 10 June, the fifth of six this term. He spoke of the future of capitalism and argued that we have reached a stage where people should just say we have enough. He also said that he did not know many very happy rich people. He described power increasingly moving from corporate power to oligarchic power. He said he had an unhappy time at Oxford but clarified that was not because of anything from College but instead personal issues. I strongly recommend his books Captive State and Out of the Wreckage.
Elspeth Garman:
The final one of the six Principals Conversations was with our own Elspeth Garman on 15 June. I introduced her as a "real treasure". We discussed her early life growing up in small village in Northumberland, her father a priest who became blind. She failed her 11+ and taught maths and science in secondary school in Manzini Swaziland for 9 months before going up to Durham University. She did a DPhil in experimental low energy nuclear physics but funding was drying up and the Laboratory of Molecular Biophysics were looking for someone to look after new x ray generator so she changed to protein crystallography/structural biology and here she made real discoveries. She answered a range of audience questions on interdisciplinary studies; outreach; working part time and diversity.
The recordings of both Conversations can be found here: https://www.bnc.ox.ac.uk/alumni/recordings
Miscellany:
On 12 June in New Quad, there was an - open mic night, which was a fabulous opportunity to perform music in any genre, or to come along, support and be entertained! There was a mic, amp, piano/clavinova in place in the New Quad Marquee and everyone had a very good time.
Congratulations to Alyson King who was made an OBE in the Birthday Honours List. She is Deputy Ambassador to Beirut.
I am reading our very own Alexander Betts' excellent new book The Wealth of Refugees.
Rowing 2021:
Joe Carey, Boat Club President has provided this account
At the start of Trinity term, the captains were faced with the task of training up scratch crews for Summer Torpids. A two year bumps hiatus (due to weather and a pandemic) coupled with clashes with Finals meant that BNCBC could count on very few rowers with prior bumps experience - only four of our athletes had previously raced in Oxford or Cambridge.
Being able to enter two men's and two women's crews for Torpids is a testament to the unfaltering enthusiasm and dedication of the squad and coaches throughout this term, which was a steep learning curve for all involved. Nonetheless, the dedication paid off, and all rowers and coxes should be proud of their progress and achievements this term.
The reward came with each crew registering a bump. M2 kicked off proceedings on Tuesday with an exhilarating race all the way to the home straight and finally forcing Balliol M2 into conceding. Further success came later that day as M1 rowed past New College M1.
On Thursday, W2 had their taste of glory, passing St Benet's on the most difficult day of racing.
Friday rolled around, with all crews struggling with the fatigue of three days' intense racing and leaden legs all round. Somehow, W1 found an extra bit in the tank and chased John's down early in the course, providing a fitting end to a fine performance across the week.
Through the course of this summary, I have emphasized the ups and glossed over the inevitable downs, with bumps being the fickle form of racing it is.
W2, M2 and M1 all had their fair share of the bitter taste of being bumped. The crews ended the week, respectively, four places, three places and three places lower than they started. All crews were in divisions with other boats of high calibre, but importantly the quality of rowing was a drastic improvement on where the crews were at the start of term. Every rower and cox should feel proud of their performance, and I could not ask for anything more of them.
W1 were undoubtedly the standout crew of the week, ending the week without being bumped and finishing one place higher than they started. Three days of tough rowing over and skilful coxing all contributed to this strong performance.
We are hoping to use this experience as a strong base for (hopefully) a more normal year for college rowing next year, and look forward to having the chance to compete again when bumps next rolls around. I wish the best of luck to the incoming captains, and would like to thank this year's committee, coxes and coaches for their unwavering patience, careful guidance and dedication to BNCBC this year.
For a factual summary:
M1: Bumped by Queen's and bumped New, bumped by New, bumped by Mansfield, bumped by Hugh's
W1: rowed over, rowed over, rowed over, bumped John's
M2: Bumped Balliol II, rowed over, bumped by Benet's, New II and Merton II, bumped by Univ II
W2: Bumped by ChCh III, bumped by Teddies II and Wolfson IV, bumped Benet's, bumped by Osler I and II
I hope everyone has a great vacation.