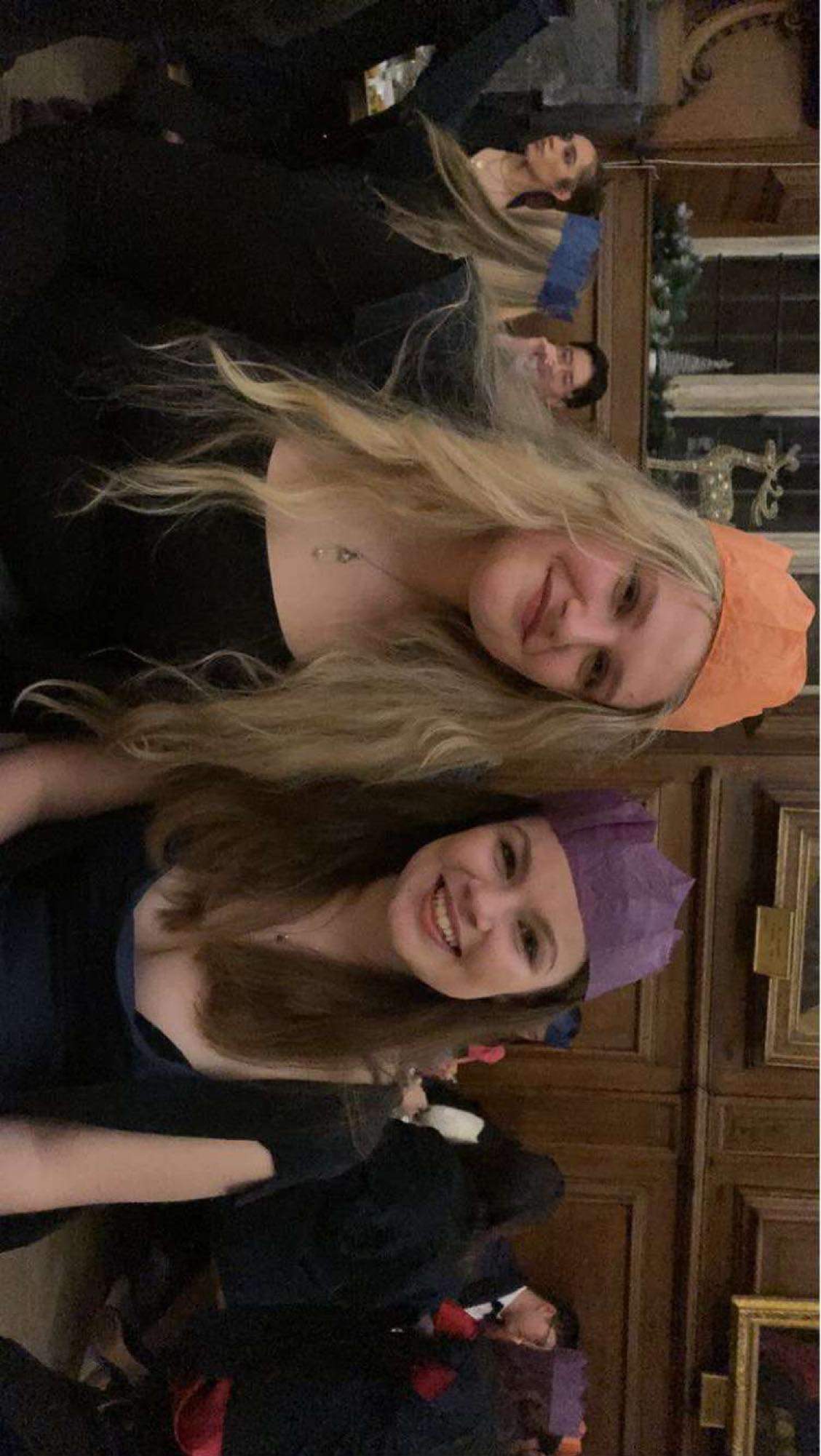 Given that term ends right at the start of December, I expected that we'd miss out on celebrating Christmas in Oxford, but instead, with Oxmas on November 25th, I've had double the festivities, and have celebrated Christmas both with friends from university and friends and family at home!
Oxford fully embraces the Christmas spirit from the start of November… college boathouses were selling mulled wine at the Michaelmas Novice Regatta, the cafés all brought out their gingerbread lattes, there was a Christmas tree in hall, and some people even went so far as to have an Oxmas advent calendar for November!
Festivities begin to ramp up in the last couple of weeks of term – at the end of our seventh week, there was a carol service in our college chapel, where the choir (which is non-auditioned and open to anyone) sang and everybody enjoyed getting into the Christmas spirit with candles, carols, mince pies and the gifts were exchanged from our college Secret Santa. There were also carol services across Oxford, including in the Sheldonian (the beautiful venue where Oxford students matriculate and graduate) and in all the other colleges – although of course none to match Brasenose – so you'll never be short of ways to sing carols over the festive period.
Also before the last week of term was the Oxmas bop - a 'Big Organised Party' organised by our wonderful college entz reps, where everybody got dressed up as something festive and we all went to Bully, one of Oxford's clubs and had a really fun night out! It's a great way to spend time with people across college, and of course featured a late-night trip to Hassan's – Brasenose's favourite kebab van – on the way home.
One of the highlights of Oxmas for everyone are the Oxmas formals in the last week of term, where the hall serves a three course Christmas dinner. Everyone wears their gown and something a little bit formal, of course topped off with a hat from their Christmas cracker and we all enjoyed the wonderful food that included turkey, pigs in blankets (or vegetarian options) and Christmas pudding!
Without a doubt, my favourite event at the end of term was the Oxmas ball in the last week of term. Held in the Isis Farmhouse, a beautiful venue by the river in Iffley decked out in fairy lights (with lots of great photo spots), we enjoyed food and cocktails followed by lots of dancing to live music from our very own jazz band, the Jazznostrils, and later on in the night, a silent disco! It was such a lovely way to end the term – a chance to get dressed up and celebrate with all the friends I'd met in first term and even to meet some new people from other years.
As well as all the college celebrations, Oxford itself is a lovely place to be in the festive period. The Christmas lights are up all over the city centre, and there's a Christmas market in Broad Street (about 2 minutes from college), where local businesses sell festive food and drinks, as well as ornaments and other things that make great gifts for friends and family.
All in all, Oxmas was such a lovely way to celebrate the festive season with the friends I've made at university and is definitive evidence of how all the hard work is accompanied by just as much fun. The way it brought the whole Brasenose community together was a really special way to end my first term, and I can't wait to celebrate it again next year!
By Hattie Altaparmakova, 1st year Historian (formerly of Saffron County High School)