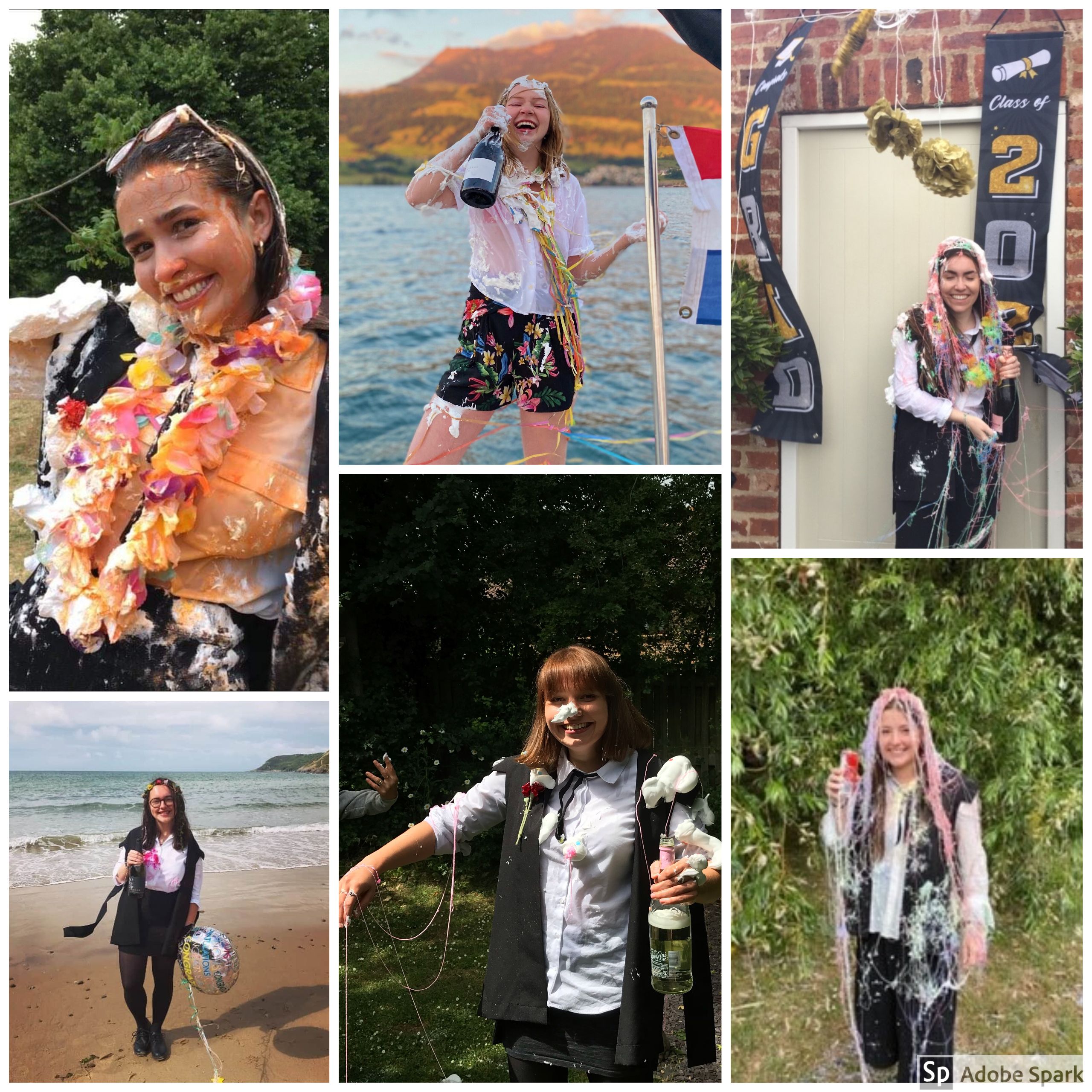 Brasenose College is delighted to announce record breaking undergraduate final degree results. Of the 92 final year students, 48 achieved a First-Class degree mark, which is believed to be the highest number in the College's history. Many of our students won university prizes for their performance, for instance historian Sophie Gunning won the inaugural Barbara Savage Prize in Black History for her analysis of former slaves memories of slavery in the state of Georgia, USA.
Tributes must be paid to our teaching staff for providing excellent tuition, and the whole Brasenose community for providing food, accommodation, entertainment, security, welfare and a whole array of other support to our students. But most of all praise must be given to our outstanding students for triumphing so spectacularly during this difficult time – the whole Brasenose community is proud of every one of our completing undergraduates irrespective of their final mark.
Principal John Bowers QC commented: "I am highly delighted for our students on their excellent exam results and would like to congratulate wholeheartedly not only our wonderful finalists on their achievements but also our tutors who have worked so hard to achieve these terrific results. Scholarly attainment lies at the very heart of our mission, and is our core business. This year has been particularly tough and our students deserve particular kudos. We look forward to celebrating the exam results when we are able to do so."
Diversity is particularly important at Brasenose College and this year's finalists come from a wide array of backgrounds. The UK former schools of our completing students including Reigate College Surrey, Aylesford School Warwick, King George V College Merseyside, European School Brussels, Dudley College, South Hunsley School Yorkshire, Herschel Grammar School Slough, Richard Huish Taunton, Durham Johnson School Durham, Tadcaster Grammar North Yorkshire, Brit School Croydon, British School of Milan Italy, Duchess Community School Northumberland, Hereford Sixth Form College, Robert Smyth Academy Leicestershire, Newcastle College and many more.
Senior Tutor Simon Smith commented: "It is heartening to see such a high level of attainment at a time of such adversity at home and abroad. In normal times, we would be looking forward to hosting a wonderful graduation party for our final year students but COVID-19 has sadly prevented this celebration from taking place. The College is committed to welcoming back our recent graduates to mark their achievement as soon as it is safe to do so."
Some of our enterprising students still managed to celebrate the end of their studies in the traditional way but in untraditional locations, as modelled by Angharad Morgan (who attended Ysgol Gyfun Ystalyfera South Wales), who is pictured above at Caswell Bay near her home bottom right. She is featured with her friends Sarah (bottom left), Eleanor (top left), Lottie (middle top) and Rosaleen (top left).
Reflecting on his time at Brasenose, graduating Psychology student Sam Day commented: "A First from Oxford is an achievement that of course I'm proud of, but it feels oddly like a side note if I were to describe my time at uni. I've loved nearly every second. The Experimental Psychology course is highly enjoyable, and I was learning something new and interesting every day, from world leading experts. Brasenose itself was the perfect college for me. Besides the handy location, three years of accommodation, brilliant staff, and extremely pretty architecture, I've found an amazing bunch of friends. The whole experience has changed me immeasurably as a person, and has opened my mind to many different views, backgrounds, and ideas". Graduating history student Taina added "I've absolutely loved every minute of my three years at Brasenose. From the stunning buildings, amazing college events, and countless opportunities to try out new things, there are plenty of things I'm going to miss. That being said I know what I'll miss most, - seeing every day all the incredible people I've met. I was thrilled with the results I achieved, but honestly am even more grateful for all the memories and friendship."
Although our finalist students have completed their undergraduate studies and most have left Oxford, they are always welcome back and remain a member of the Brasenose community for life. As ever the College is now looking to the future and will be welcoming over a hundred new undergraduates and a similar number of new graduates to Oxford in October, and staff are working hard to ensure that a quality educational experience is possible. Outreach has continued throughout the lockdown and as well as working with UNIQ and Target Oxbridge over the summer, Brasenose is participating in the in the Oxford University virtual open day on the 18th September which provides an ideal opportunity for prospective applicants to chat virtually with academics and current students.