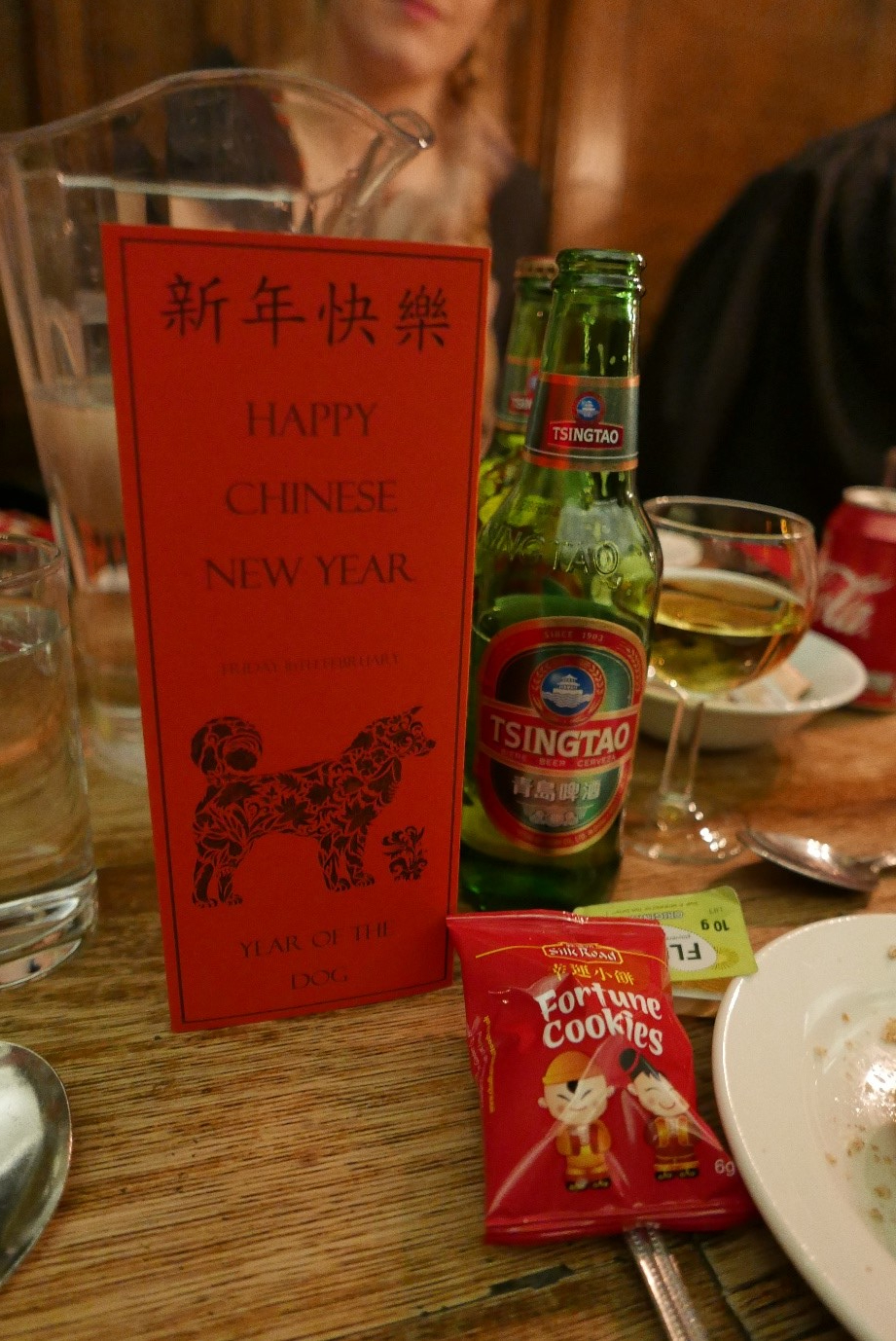 At Brasenose we have optional formal dinners three times a week and occasionally we do special formals to celebrate different traditions or cultural events from around the world. This term we have had special formals for Burns Night, St David's Day and Chinese New Year. These involve having different food and drink that it is traditional in those countries or for that occasion.

We celebrated Chinese New Year in February, the beginning of the year of the Dog. Our hall was decorated with lanterns, red banners and fortune cookies. It looked amazing and the cookies were good fun, it'll be interesting to see if our fortunes come true!

Chinese New Year is always very popular at Brasenose as we get some of the best formal food of the year. We had miso soup to start, a food which is highly requested in Brasenose. Then duck, rice and stir fry vegetables for our main and finally a cinnamon pear dessert. It was very different to the usual English food we get at formal but everyone loved it. Thankfully we were given knives and forks as usual so I didn't embarrass myself making a mess with chopsticks!

In order to understand the cultural significance of Chinese New Year, there was some information about traditions that take place in China at this time of year.

After the meal we went to our college bar to continue the celebrations. Our bar manager Julie managed to get some Tsingtao beer in which we all enjoyed trying! All in all it was a really fun evening and a great way to learn a little about another culture whilst having some delicious food.
By Manish Binukrishnan (Economics and Management Second Year) and Natalie Carter (Maths Second Year)