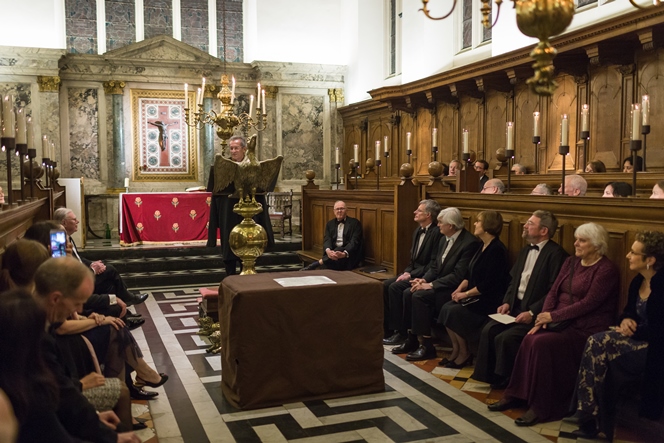 Brasenose is delighted to announce that Nobel Laureate, Professor Michael Kosterlitz (1966) and CEO and co-founder of Emergent Telecom Ventures, Mr Mohamed Amersi (2014) have been unanimously elected by the most senior members of the College to the prestigious title of Honorary Fellow.
They were officially admitted to the Fellowship during a ceremony which took place in College on Saturday 11 March, followed by Brasenose's annual College feast.
Professor Kosterlitz, who studied for his DPhil in Physics at Brasenose in 1966, was awarded the Nobel Prize in October 2016 for his work (in collaboration with David Thouless, Duncan Haldane) on the exotic state of matter.
Mr Amersi is the founder of The Amersi Foundation which was incorporated in 2011 and has actively supported causes and charities in Education, Poverty and Religion in Africa and Asia.
At the College ceremony to commemorate the appointment, Mr Amersi said, "To be elected an Honorary Fellow in the presence of such an august body is humbling, a pleasure and a privilege and especially being elected on the same occasion as the distinguished Nobel Laureate, Michael Kosterlitz is indeed a great honour."