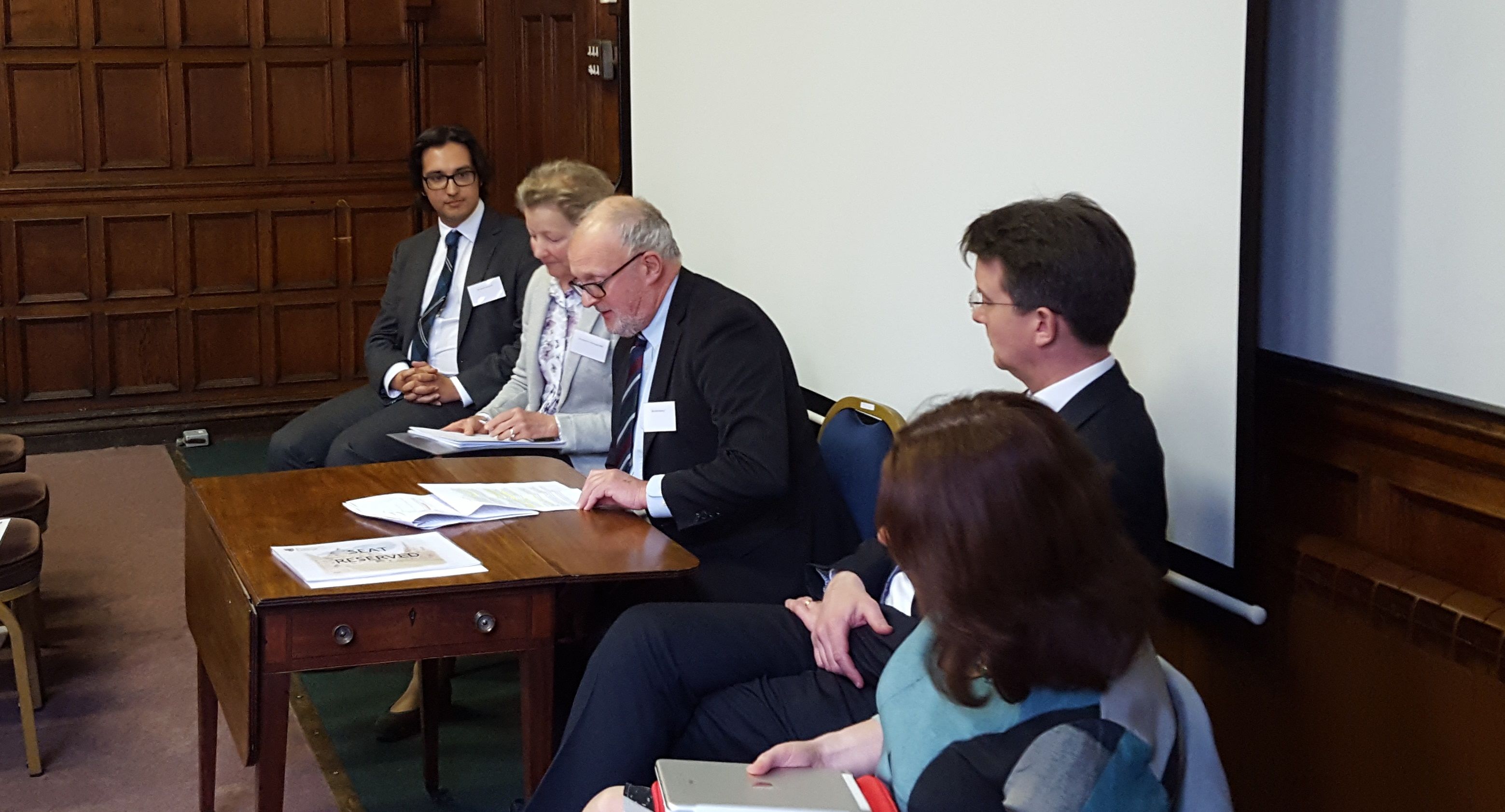 Last month Brasenose held a Symposium on Child Learning and Raising Attainment, to mark the arrival of two new Tutors in Education, Professors Sonali Nag and Charles Hulme. The context for the symposium was that low attainment in schools is recognised as one of the biggest barriers to social mobility in the UK. Improving early academic achievement of children from disadvantaged backgrounds at both primary and secondary school level is also essential if socio-economic gaps in university access are to be closed.
In the first session, Professor Nag talked about the Contexts, Circumstances and Children's Learning, covering pedagogical perspectives on literacy learning. The presentation emphasized the impact of home learning, book ownership, and school stationary provision in boosting learning outcomes within the developing world. Within the UK, Professor Nag also discussed the changing nature of contemporary childhood, illustrated by the replacement of words such as 'dandelion', 'hamster', and 'otter' in junior reading books to make room for others such as 'celebrity', 'chatroom', and 'allergy'. In session two, and 'Any Questions' style panel of senior teachers were quizzed about raising attainment in secondary education, chaired by our Principal, John Bowers. The panel consisted of Rachel Warwick, head teacher of Didcot Girls School, Rob Shadbolt, head teacher of Wood Green School, David Sammels, sixth form head at Upton Court Grammar School; and Heather McKissack, senior teacher at King's College School, Wimbledon. Discussions ranged from tackling disruptive behavior, the importance of mindfulness and recent reform in GCSEs and A-levels. In the final session Professor Hulme reviewed his research on Interventions to Improve Children's Language and Reading Skills. He concluded that learning to read builds upon a child's oral language skills, and reading disorders can be ameliorated by suitable teaching throughout school.
In addition to its two Education tutors, Brasenose currently has doctoral students researching early years' English as a second language acquisition and pupil attainment in schools. The College also annually admits around half a dozen graduates as PGCE students, sponsors graduates accepted on to the Teach First teacher-training programme, and provides bursaries to up to 18 qualified teachers enrolled on Oxford Education Department's continuing professional development MSc programmes.
Senior Tutor Simon Smith commented that: "Sonali and Charles' appointments are very exciting news, building on a relationship with the Education Department that extends back four decades. Former Brasenose Admissions Tutor, Harry Judge, was Director of the Department of Educational Studies from 1973 to 1988 and remains Honorary President of the Oxford Education Society. The College is delighted to be supporting teacher education and research that seeks to raise school attainment and improve early years' child learning."