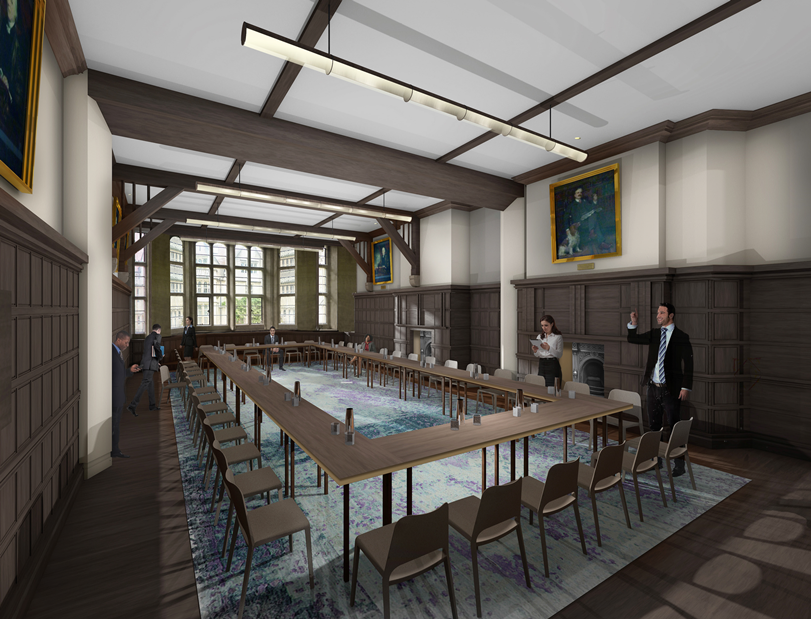 Ambitious plans are underway to completely remodel the College's largest dedicated teaching space, Lecture Room XI.
The planned project will increase the capacity of Lecture Room XI by incorporating a back room into the original space and remodelling the interior. This would enable the College to better support its academic mission by providing the versatile space needed to teach and hold public events.
Tutor in Management, Professor Chris McKenna explains, "for many years I have tried to bring my Saïd Business School students into Brasenose for a class. The problem is, however, that we don't have a room large enough. We currently use the Chapel; a less than ideal solution."
In honour of the generous benefactor making the work possible, the renovated lecture room will be named "The Amersi Foundation Lecture Room".
Principal, John Bowers QC commented, "The planned improvements to Lecture Room XI represent the most significant expansion of the College's teaching space in living memory. We are very proud to be able to provide our students with such wonderful facilities right on their doorstep."